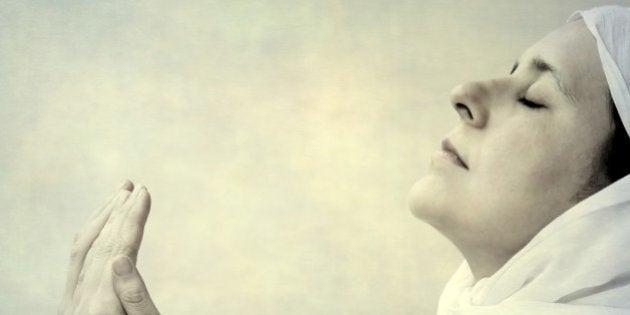 NEW DELHI -- Thirty years after the Rajiv Gandhi government denied Shah Bano the right to seek lifetime maintenance from her husband, the Supreme Court has once again taken up the cause of Muslim women who are suffering because of discriminatory marriage and divorce laws.
Earlier this month, the Supreme Court also said that personal laws of different religions, which govern matters like marriage, divorce, alimony and property, were creating too many problems, and probed the Modi government about introducing a Uniform Civil Code in India.
In their ruling on October 16, Justices Anil R. Dave and Adarsh Kumar Goel asked that a Public Interest Litigation be registered to examine whether "discrimination" suffered by women under Islamic laws violates fundamental rights under Articles 14, 15 and 21 of the Indian Constitution and international conventions.
The two-judge bench asked Attorney General Mukul Rohatgi and the National Legal Services Authority to respond to this query by November 23, 2015, and requested Chief Justice of India H.L. Dattu to take up the issue of safeguarding Muslim women from prejudicial religious laws.
"An important issue of gender discrimination which though not directly involved in this appeal, has been raised by some of the learned counsel for the parties which concerns the rights to Muslim women. Discussions on gender discrimination led to this issue also. It was pointed out that inspite of guarantee of the Constitution, Muslim women are subjected to discrimination. There is no safeguard against arbitrary divorce and second marriage by her husband during currency of the first marriage, resulting in denial of dignity and security to her."
In its ruling, the Supreme Court cited several judgments which have railed against violations caused by personal laws.
In Javed vs. State of Haryana, a Bench of three judges observed that practice of polygamy is injurious to public morals and can be superseded by the State just as practice of 'sati' It was further observed that conduct rules providing for monogamy irrespective of religion are valid and could not be struck down on the ground of violation of personal law of muslims.
Seven years after Shah Bano began a legal battle for money to provide for five children, the Supreme Court ruled that her ex-husband had to pay maintenance, every month, under Section 125 of the Criminal Procedure Code.
But Bano's victory was short-lived as orthodox Muslim leaders opposed the judgment as infringing on their religious beliefs. Caving under the pressure in an election year, the Rajiv Gandhi government overturned the Supreme Court decision by enacting the Muslim Women (Protection of Rights on Divorce) Act, 1986.
Under this Act, a Muslim man pays maintenance only for the period of iddat (three menstrual cycles or three months after divorce), and then the woman's welfare is the responsibility of her relatives and the Wakf Board.
Now, the Supreme Court has called for a reassessment of the Muslim Women Act, 1986, pointing out that India's Criminal Procedure Code, which applies to all citizens, provides maintenance to divorced women for their lifetime with the exception of remarriage.
"Before the Act, a Muslim woman who was divorced by her husband was granted a right to maintenance from her husband under the provisions of Section 125 CrPC until she may remarry and such a right, if deprived, would not be reasonable, just and fair. Thus the provisions of the Act depriving the divorced Muslim women of such a right to maintenance from her husband and providing for her maintenance to be paid by the former husband only for the period of iddat and thereafter to make her run from pillar to post in search of her relatives one after the other and ultimately to knock at the doors of the Wakf Board does not appear to be reasonable and fair substitute of the provisions of Section 125 CrPC."
While hearing another petition, this month, Justices Vikramjit Sen and C Nagappan of the Supreme Court called on the government to introduce the Uniform Civil Code in the country.
This petition challenges Section 10A (1) of the Divorce Act which requires Christians to wait for two years after judicial separation before seeking divorce. But the waiting time for couples of other religions is one year under others laws like the Hindu Marriage Act and the Parsi Marriage and Divorce Act.
"We have to stamp out religion from civil laws. It is very necessary. There are already too many problems because of this," the Supreme Court said.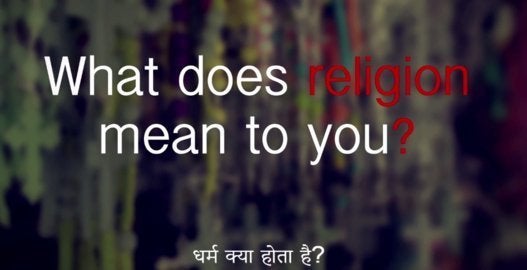 Kids Are Asked What They Know About Religion, Their Answers Are A Lesson For Every Indian