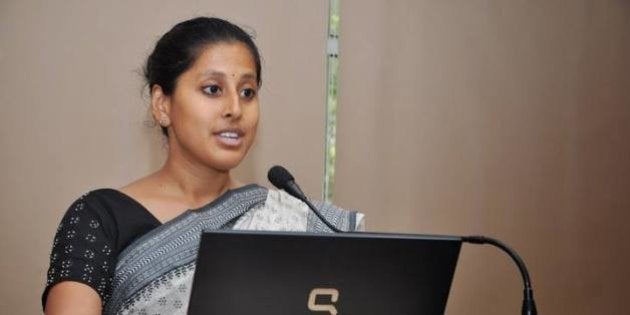 Rwitwika Bhattacharya, 27, could have landed a plum consulting job. A masters graduate from the Harvard Kennedy School's Public Policy program, Bhattacharya had experience working for the World Bank, and had her pick of job offers even while she was still a student in 2009. But the New Delhi-born NRI had other plans.
When India was all set to have its 15th Lok Sabha Elections in 2009, Bhattacharya realised that there were many young people who wanted to enter the government in some way. "But there was no lateral channel open," she said. "Unless you were a bureaucrat or an Officer on Special Duty, your opportunities were limited."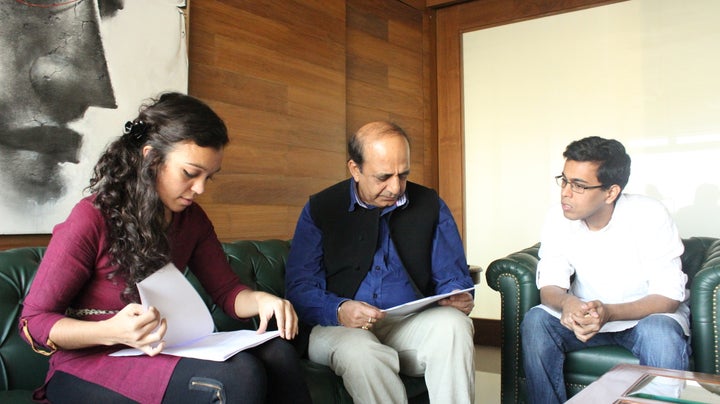 Then 22 years old, she set up Swaniti, a non-profit organisation that helps Parliamentarians identify key areas for development in their constituencies and assess how their programs work. She helped pilot a few programs with MPs that proved successful.
What started as a part-time gig became an obsession.
"I just loved it," Bhattacharya told HuffPost India over the phone. "I wanted to continue the work."
Six years later, her organisation helps over 90 Parliamentarians across the country "on issues of health, education, gender and livelihood." She described Swaniti as being designed like a consultancy firm, but operating like a non-profit. According to the organisation's website, each government official has to manage development programmes for 125,000 Indians. Her 12-member team helps identify and research problems in different constituencies, and gather data to assist MPs tackle these problems.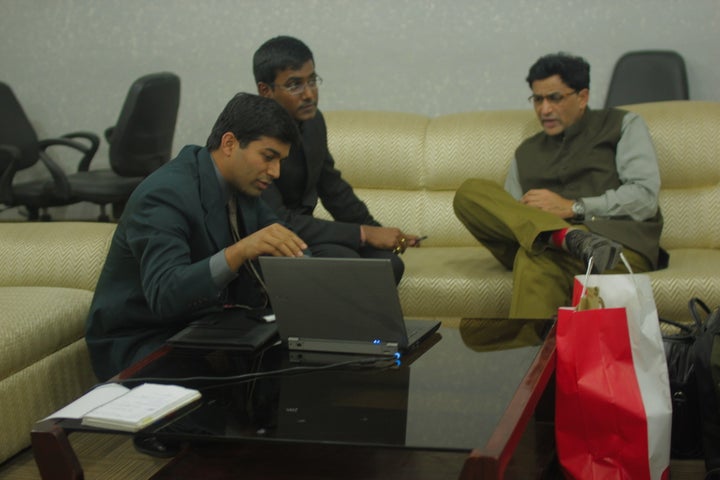 There are two main tools that Swaniti has developed. One, called Tamra Patra, is a centralised database for all government schemes that MPs can use for their individual constituencies. The database is constantly updated with any new schemes that are announced. The other is Jigyasa, an analytical tool that compares the performance of different political parties and states on developmental sectors.
Swaniti's funders have not only helped the organisation monetarily, but also in shaping their plans. "All our donors are incredibly smart people who've helped us decide ways to move forward," said Bhattacharya. These include Marshall Foundation and British High Commission, among others. Bhattacharya says most of their donors have come to them, rather than the other way round.
"Most of our funding comes from national donors," she said. "People are extremely willing to help."
Her team members are graduates from top educational institutions across India and abroad, with work experience in developmental organisations like the World Bank or the United Nations. Swaniti gets over 1,000 applications each year, and has a 1.5 percent acceptance rate, said Bhattacharya. The average age of the team is between 27-28 years old.
What draws these young graduates to the programme? Bhattacharya believes the reason is two-fold. One is the unusual opportunity to work directly with elected officials, which is a rare opportunity in India. The other is the future opportunities that open up. "Our fellows have gone on to prestigious places to work in India and abroad," she said.
The constant growth and evolution of Swaniti has been a tremendous experience for Bhattacharya and her team, she says. "It's a very addictive process."