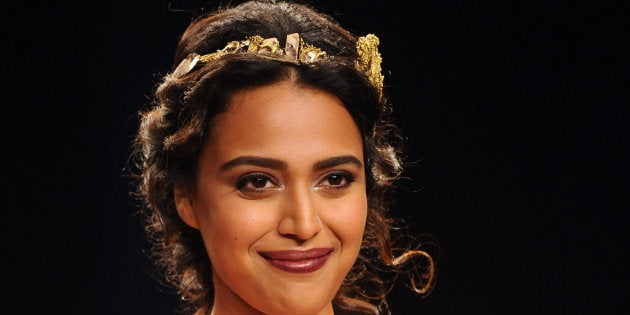 The Rhea and Ekta Kapoor-produced Veere Di Wedding has been raking in big numbers at the Indian box-office.
The film, which opened to mixed reviews, features Kareena Kapoor, Sonam Kapoor, Shikha Taslania, and Swara Bhasker in key roles, where the women are seen going through the motions of love, relationships, and sex.
One of the scenes in the movie features Swara Bhasker's character, Sakshi, masturbating. For some reason, this natural and healthy act was perceived as controversial by some Twitter users, who wasted no time in shaming the actor for doing such a scene.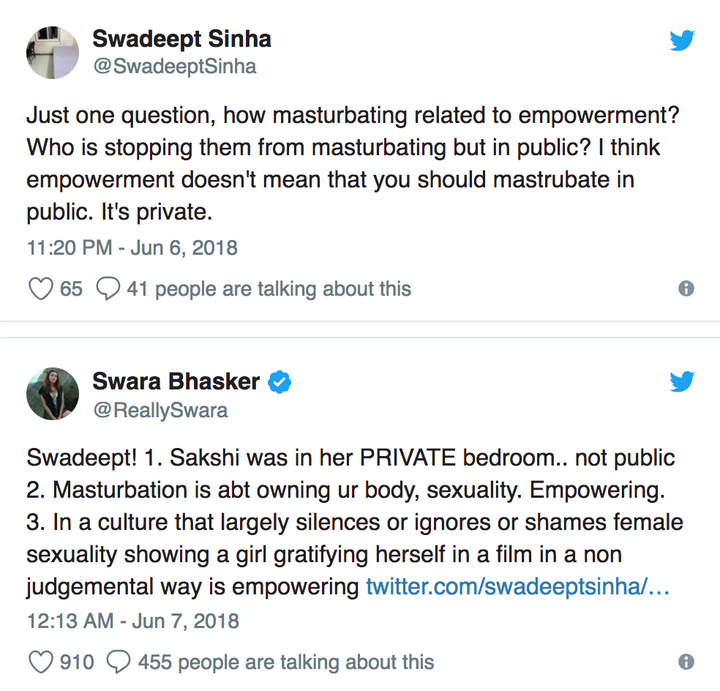 In an interview with The Indian Express, Bhasker further explained, "Our society is very hypocritical when it comes to standards for men and women. It is completely okay for men to do whatever they want. You can show men doing anything on screen. But for women, it becomes 'oh bold', 'oh controversial', 'oh shocking.' So, I knew I would be trolled."
She also said that while doing the scene, she was aware that some sort of hate will follow. "I don't think you should care about what the (audience) reaction would be while performing as it is distractive, unhelpful and creates a fear that doesn't help in the performance anyway."
Meanwhile, another Twitter user posted yet another silly question to Bhasker who slayed it in her usual style.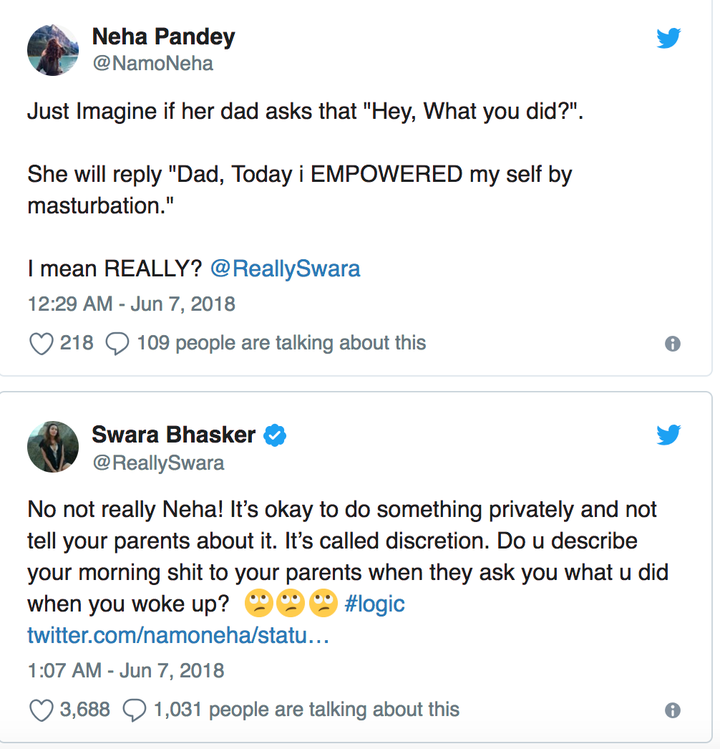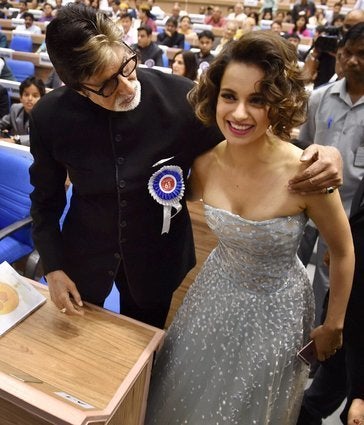 Bollywood Dominates 63rd National Awards Ceremony
Popular in the Community