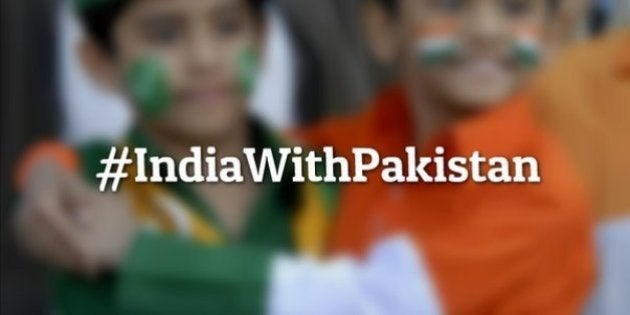 "Somedays overwhelm years of painful history," is a tweet from an Indian.
"Dear #India, thank you for this: #IndiawithPakistan. You are awesome," is a message from a Pakistani.
"As ever, we're ironically divided by nationalism but united by terrorism," is a message from an Indian.
Twitter, which is usually witness to endless exchange of barbs, taunts and accusations between Indians and Pakistanis, was inundated today by expressions of grief and solidarity from one estranged neighbour to another.
Indians used the hashtag #IndiawithPakistan to convey their deepest sympathies over the death of scores of students in a horrific attack by the Taliban in Peshawar on Tuesday morning.
India and Pakistan may have fought three wars but people on both sides share common cultural strains. The endless blame game between the two nations was swept away by the death of innocent children and the gut-wrenching heartache of inconsolable parents.