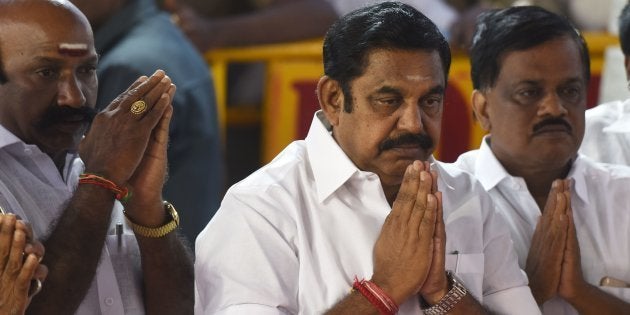 CHENNAI -- Tamil Nadu Chief Minister Edappadi K. Palanisamy wrote a letter to Prime Minister Narendra Modi seeking the Centre's intervention in connection with the incident where a fisherman from Tamil Nadu was shot in the Sri Lankan waters, but, the island nation's navy denied any involvement in the incident.
Palanisamy said the Sri Lankan High Commissioner to India should be summoned forthwith and "the strong feelings of the Government of India and the Government of Tamil Nadu about the unprovoked firing on fishermen and non-adherence to earlier agreements on this issue should be conveyed in no uncertain terms."
He urged Prime Minister Modi to intervene "personally in this sensitive livelihood issue of our fishermen and use all means at the command of the Government of India to curb the unacceptable aggressive actions of the Sri Lankan Navy in the Palk Bay, and to protect the life, limb and liberty of our innocent fishermen."
"Even as action is taken on longer term issues like retrieval of Katchatheevu (islet) and on diversification to deep sea fishing, under no circumstances can the present escalation of actions by the Sri Lankan side be ignored or tolerated," the Chief Minister said.
A group of Indian fishermen, who were fishing between Danushkodi and Katchatheevu off the Tamil Nadu coast, were allegedly fired upon by the Sri Lankan Navy in which one fisherman was killed.
As per reports, around 500 boats went for fishing on Friday evening from Rameshwaram. The Sri Lankan navy started firing in which Pricho died of the bullet injury on his neck and another man named Saravanan got injured.