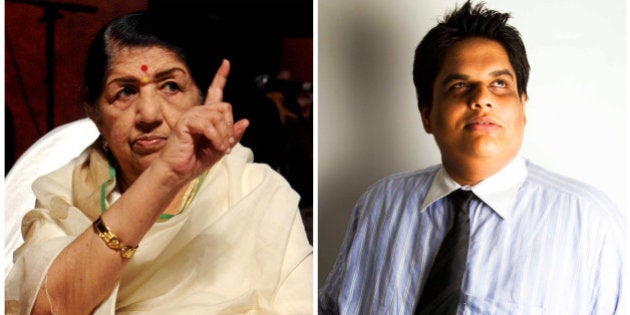 Following the furore around comedian Tanmay Bhat's Snapchat video featuring (faces of) legendary singer Lata Mangeshkar and cricketer Sachin Tendulkar, actors, comedians and political parties have been quite busy taking sides in the debate and making pronouncements over its rights and wrongs.
Titled Sachin vs Lata Civil War, Bhat's two-minute clip shows superimposed faces of the two Bharat Ratna awardees upon his own, where he mimics their voices and indulges in a hypothetical argument between the two over Virat Kohli's batting skills.
While social media has been in a tizzy ever since, Mangeshkar and Tendulkar themselves had kept mum so far.
According to The New Indian Express, 86-year-old Mangeshkar has broken her silence and said that she doesn't intend to see the video.
"By the way, I don't know who Tanmay Bhat is," she reportedly said.
Mangeshkar's sister Asha Bhosle however expressed her displeasure about the video.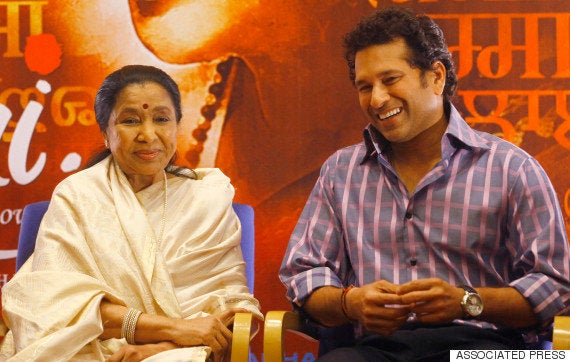 (File photo of singer Asha Bhosle and cricketer Sachin Tendulkar)
Bhosle, who has sung over 12,000 songs and was officially acknowledged by the Guinness Book of World Records for doing the most single studio recordings in 2011, told Bombay Times: "I have not seen the video nor do I intend to. My grandson Chintu informed me about it as I don't even watch television. I don't want to say anything except for we are talking about a woman (Mangeshkar), who has worked for 70-80 years of her life, spreading joy and happiness through her music. I now want to wait and watch how many people will stand by us. Most people have a knack of debating it for a couple of days and forgetting about it."
She also said that since the Bharat Ratna, the highest civilian award, was bestowed upon Mangeshkar by the Government of India, it should respond appropriately to this episode.
"Aaplya deshat, Bharat Ratnancha kiti aadar aahe hey baghaycha aahe (I want to see what respect and honour do the Bharat Ratna awardees get in our country). The government has bestowed this honour upon them. They must make a note of this," she said.
Check out the 'offending' video here: