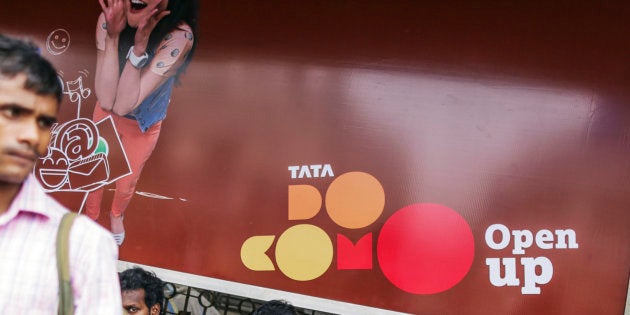 Three months after Tata Sons was ordered to pay $1.17 billion fine to Japan's NTT DoCoMo by an international arbitration court, the company claims it is constrained by Indian regulators to make the payment.
While it hasn't denied its intention to pay, on Friday, Tata Sons moved the Delhi High Court asking it to dismiss the fine, which was awarded in favour of DoCoMo by The London Court of International Arbitration in June for breaching terms of a telco joint venture deal from 2008.
Tata Sons has argued that India's foreign exchange rules under the Reserve Bank of India prohibit such a remittance, and hinted the international court may have made an award that cannot be enforced. It also accused DoCoMo of not cooperating to arrive at an "amicable resolution," and for refusing to work with Tata to engage the government and the regulator on the matter.
"There is a judicial process that is underway and we need to pay due heed to the laws that bind us all," Tata Sons said in a statement. "DoCoMo is unfortunately confusing our intent to pay with what is legally payable by us."
DoCoMo contends that Tata Sons could make the payment from its overseas assets or funds and had earlier threatened to seize Tata's UK steel assets and part of its Jaguar Land Rover business. Tata Sons has maintained that since those overseas entities weren't party to the arbitration proceedings, they shouldn't be liable to pay.
DoCoMo has also said that Tatas' objection in court to the enforcing of the fine shows its true intent. "The fact that Tata has raised objections to the enforcement of the London Court of Arbitration award directly contradicts its statements of intent to meet its payment obligations. The award by the LCIA is internationally recognised, including by India, and there is no reason to delay," DoCoMo has said.
DoCoMo has been seeking the compensation it was entitled to receive as per the terms of the JV deal that stated it would get at least 50 per cent of its acquisition price if it exited the company within five years. It had bought a 26.5 per cent stake in Tata Teleservices for about ₹12,740 crore but in April 2014, the company decided to sell its stake after the JV struggled to grow subscribers quickly.
Tata was required to find a buyer for Docomo's stake by December 2014 or buy out the stake itself. Tata has said it attempted to buy the stake, but RBI did not allow the sale of the shares because of a rule change.
In July, Tata Sons said it would deposit $1.2 billion with the Delhi High Court, which had given both companies until August 30 to resolve the issue.
Delhi High Court is now scheduled to hear the case again on October 5.