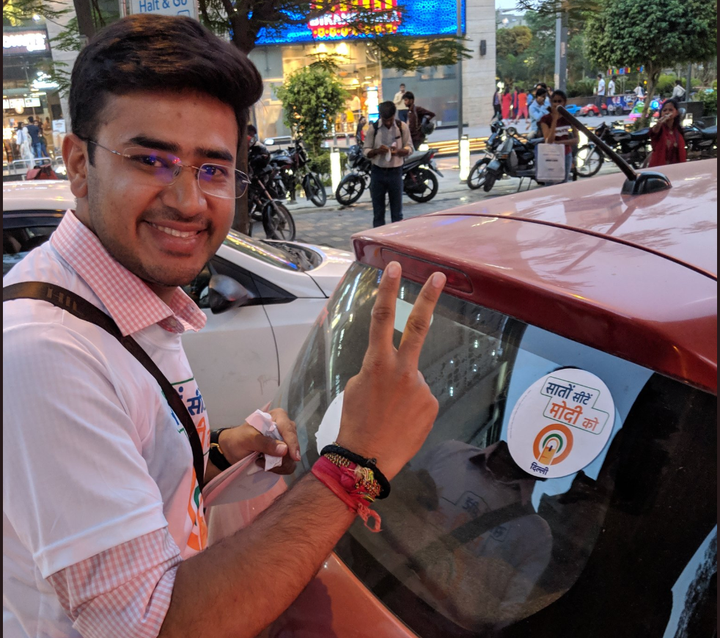 Surya is the general secretary of the BJP youth wing in Karnataka and part of BJP's national social media campaign team for 2019. He contested against Congress' BK Hariprasad.
Surya's being named as the candidate came as a surprise since he was chosen over Tejaswini, the wife of former union minister, late Anant Kumar. Kumar had been an MP from the Lok Sabha constituency for six times.
The BJP's campaign has been focused towards the youth in the country and Surya fit the bill of 'young India' perfectly. Surya may be young, but progressive he isn't. He has been associated with the RSS and has no qualms about being called a bigot.
As soon as his candidacy was announced, Twitter dug out a series of tweets from his timeline that showed his divisive and bigoted ideas. In a tweet from June 2018, he said, "Call me a bigot, communal fanatic or whatever. But singular reason for BJP's defeat in Jayanagar is the complete consolidation of Muslim vote. Look at the below numbers from Gurappanapalya, a Muslim locality. BJP must 'really' become a Hindu party & not just be perceived as one."
In another he said that those who did not support Modi were "anti-India". In a sexist tweet, that he later deleted, Surya had said he dreaded the day there would be reservations for women in Parliament.
In April, Surya got an injunction against 49 media outlets reporting anything that could be "defamatory" to him. The Karnataka high court later set aside this injunction.
After casting vote on 18 April, Surya said, "I came with my family to vote. I wanted to be the first voter so I woke up early. But there was already a line of people waiting to vote. Today I remembered my guru Ananth Kumar while I cast my vote."
Popular in the Community