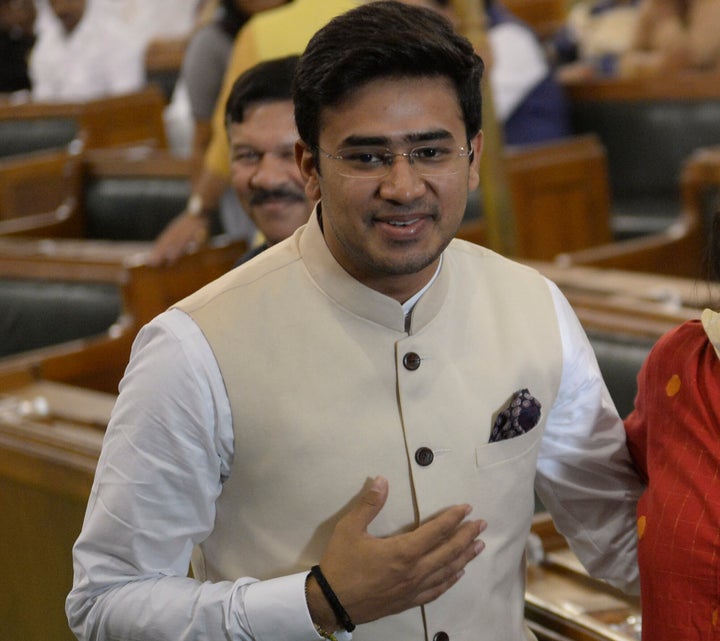 BJP MP Tejasvi Surya Wednesday urged the Centre to extend the National Register of Citizens (NRC) to Karnataka as illegal immigrants from Bangladesh have become a security threat to Bengaluru and the entire state, PTI reported.
At present, the NRC is being implemented only in Assam.
Speaking during Zero Hour in the Lok Sabha, Surya alleged that there are a large number of illegal immigrants from Bangladesh in entire Karnataka, especially in Bengaluru.
They have not only become a security threat but also an economic threat as they are taking away jobs of locals, Surya said, urging the Centre to extend the NRC to Karnataka to weed out Bangladeshis who reside there illegally.
At a rally during the election campaign, then party president Amit Shah had said, "We will remove every single infiltrator from the country. And all the Hindu and Buddhist refugees...we will find each of them, give them Indian citizenship and make them residents here."