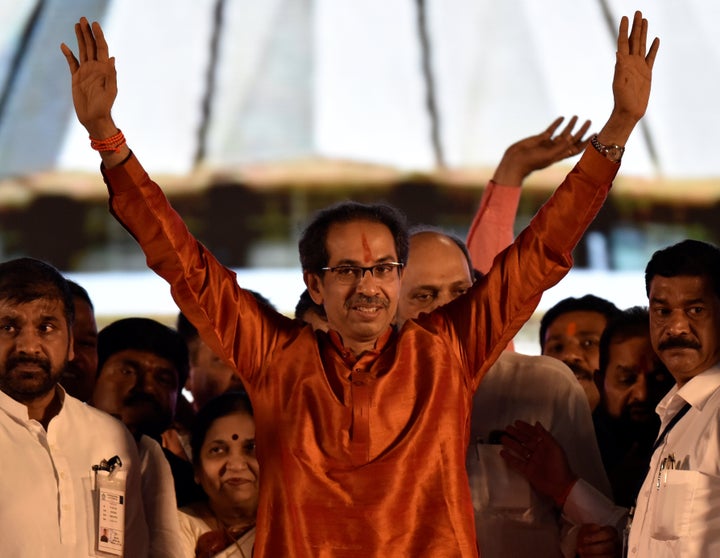 The floor test comes after a week of rapid developments that began with a surprise oath by the BJP leader and former CM Devendra Fadnavis early morning and his eventual resignation 80 hours later.
Meanwhile, Fadnavis today said that the party will submit a letter to Governor Bhagat Singh Koshiyari asking him to suspend the proceedings of the House as the floor test was conducted without the election of the speaker.
"We are going to submit a letter to the Governor asking him to suspend the proceedings of the House, and that the House should follow the Constitution," Fadnavis told reporters. The arty has objected to the removal of Kalidas Kolambkar as the interim Speaker and said it may approach the Supreme Court.
Pro tem speaker Dilip Walse Patil however rejected Fadnavis' claim of an 'illegal session', saying its is being held as per governor's directions.
The Shiv Sena-NCP-Congress, with the support of some Independents and others like Bahujan Vikas Aghadi, have a strength of 165 MLAs, comfortably higher than the majority mark of 145 in the 288-member assembly. The three parties together have 154 MLAs.
The Speaker of the assembly will be elected tomorrow. While the Congress's Nana Patole will be the candidate from the Sena-NCP-Congress alliance, the BJP announced that MLA Kishan Kathore will be its candidate for the Speaker's post. The new Speaker will then announce the name of the Leader of Opposition in the assembly.
Popular in the Community