In 2018, audiences of films in south Indian languages embraced movies made on low budget, but a lot of heart. While stars like Rajinikanth, Mahesh Babu and Vijay continued to make a mark, the best performances came from actors who took up challenges and roles that weren't typical of them to take on.
Here's a list of the 10 best performances in south Indian movies this year.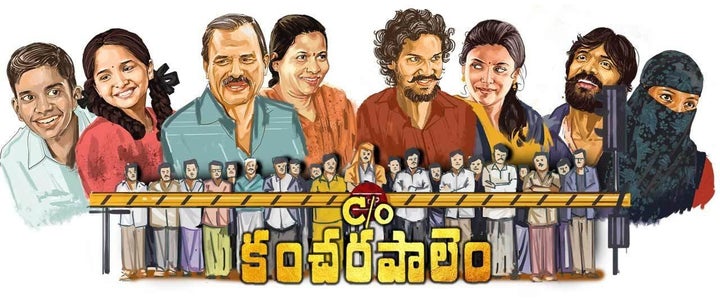 The entire cast of ℅ Kancharapalem (Telugu)
Venkatesh Maha in his debut film explored romance through four different stories — the first crush at school with a boy and a girl from different economic classes, the adolescent love between a Christian guy and a girl from an orthodox Hindu family, an unconventional relationship between a liquor shop employee and a mysterious Muslim woman and a nuanced romance between two people in their 40s. The film had a staggering 86 debutants, with a majority from Kancharapalem, a locality in the city of Visakhapatnam. The lack of prior acting experience or training for majority of the cast did not prove to be a hindrance. Like Thithi in 2016, the raw performances only enhanced the film's appeal as the audiences could relate with the characters on screen as they mirrored the society we inhabit.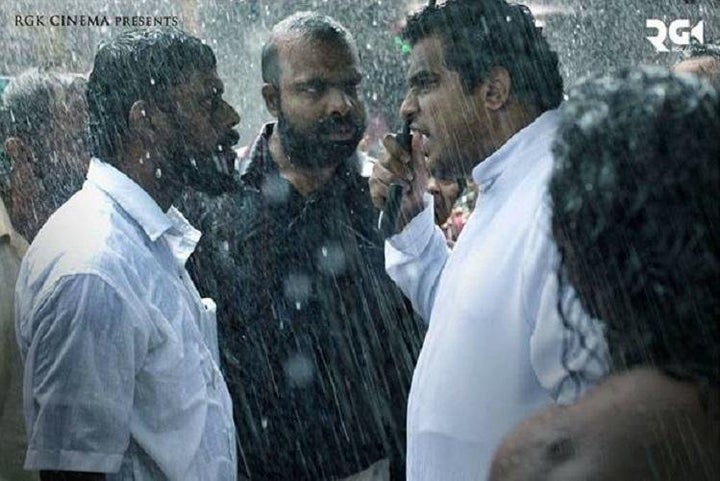 Chemban Vinod Jose (Eeshi) and Vinayakan (Ayyappan) - Ee.Ma.Yau (Malayalam)
If you've ever wondered how an acting 'partnership' looks like, you have to watch Chemban Vinod Jose and Vinayakan in full flow. Followed by their successful outings in Kali and Swathanthryam Ardharathriyil, they carried their great form into Lijo Jose Pellissery's brilliant Ee.Ma.Yau, arguably the film of the year from the south. The dramedy revolves around the death of Eeshi's father, Vavachan. Helping Eeshi with the funeral arrangements is his friend Ayyappan. The two actors slip into the skins of the two characters and share such an excellent chemistry that one cannot help but wonder, can they read each other's mind as well?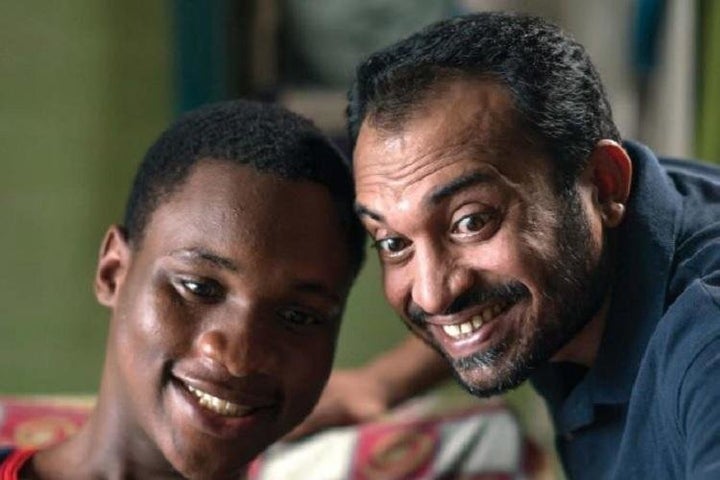 Samuel Abiola Robinson (Sudani) and Soubin Sharif (Majeed) - Sudani from Nigeria (Malayalam)
Kerala's passion for football is quite well known and so is the popularity of Soubin Sharif as a comedian. Zakariya Mohammed's heartwarming dramedy revolves around the relationship between a Nigerian football player in Malappuram's sevens football team and his manager, Majeed. No foreign actor has instantly connected with the Indian audience as much as Samuel and Soubin Sharif delivers an impactful restrained performance as Majeed. The film also had memorable performances from the late K.T.C Abdullah (as Majeed's father), Savitri Sreedharan (as Majeed's mother) and Sarasa Balussery (as Beeyumma).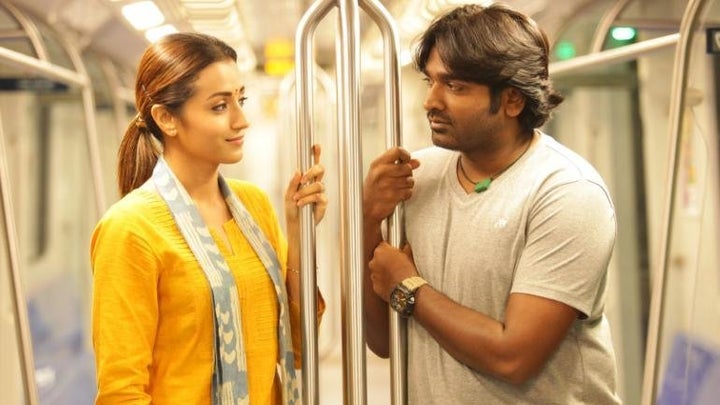 Vijay Sethupathy (Ram) and Trisha (Janaki) - 96 (Tamil)
Not since Radha Mohan's Mozhi has a romantic film warmed the Tamil audience's hearts like 96. C Prem Kumar's debut film shows two high school lovers reconnect after two decades and reflect over their lives that took different directions. While Vijay Sethupathy shed his usual mannerisms to pull off a restrained performance as travel-photographer, Ram, the performer in Trisha stood out for her memorable portrayal as Janaki. For an actor who has consistently been reduced to glam roles, this was a welcome change and she pulled it off with elegance and grace.
Keerthy Suresh (Savitri) - Mahanati (Telugu), Nadigayar Thilagam (Tamil)
The late actress Savitri is revered to this day. So, when news caught around that Keerthy Suresh, who has consistently played heroines with minimal screen space in hero-centric films, people on social media were quick to criticize the casting. All doubts were put to rest when the audiences finally witnessed her in Nag Ashwin's memorable biopic owing to her stunning portrayal as Savitri, perfecting it right down to the legendary actress' dance movements.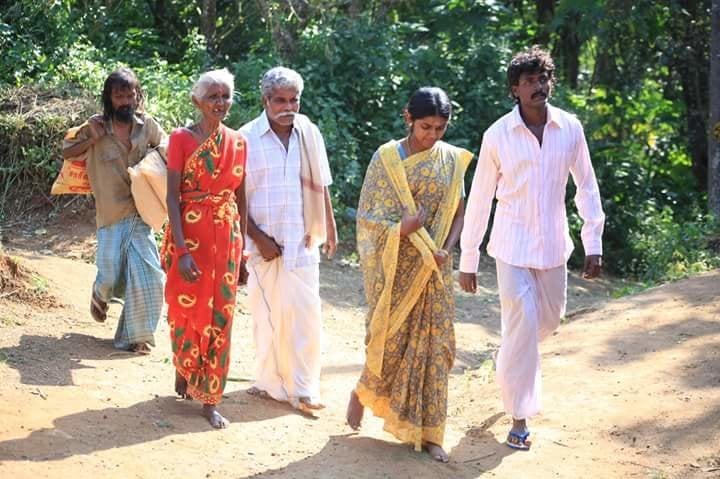 Antony (Rangasamy) - Merkku Thodarchi Malai (Tamil)
Lenin Bharathi's debut feature film, produced by Vijay Sethupathy, showed the plight of landless workers in the Western Ghats. Antony, a struggling actor, finally got a major break when he was offered the opportunity to play the lead — a character called Rangasamy — in this film. A more popular star in Antony's place would have taken the focus away from the character and more importantly, the place where the story is rooted in. But Antony as Rangasamy was convincing. He kept the viewers emotionally invested in Rangasamy's journey.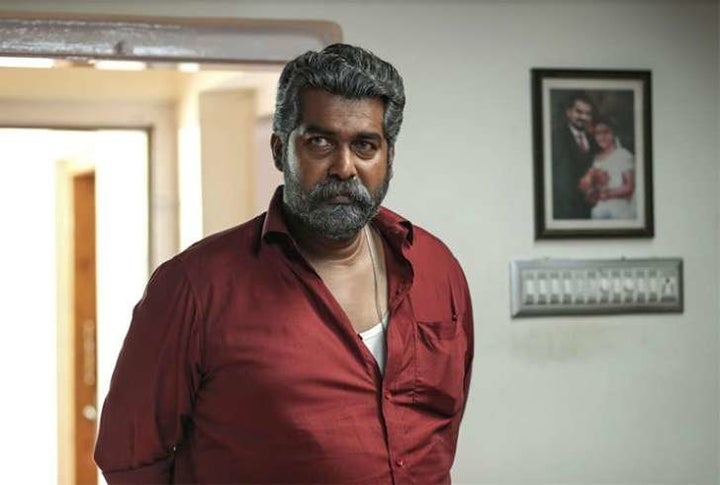 Joju George (Joseph) - Joseph (Malayalam)
Joju George has been evasive of the limelight, having played minor roles, several of which had negative shades. In Padmakumar's Joseph, Joju George plays the titular character, a retired policeman suffering from an emotional turmoil but whose expertise is still needed by the force. The movie, which transitions from an intense character study of its protagonist to an investigative thriller, would have ideally suited the likes of Mammootty or Mohanlal. But casting them would have also meant that they would have to cater to the audience expectations from mainstream stars. On the other hand, casting Joju George was a perfect move. As the film progresses, the audience empathizes more with Joseph by learning about his troubled past and through the delicate handling of the character, Joju George reveals the unexplored facets of his acting talent to the audience.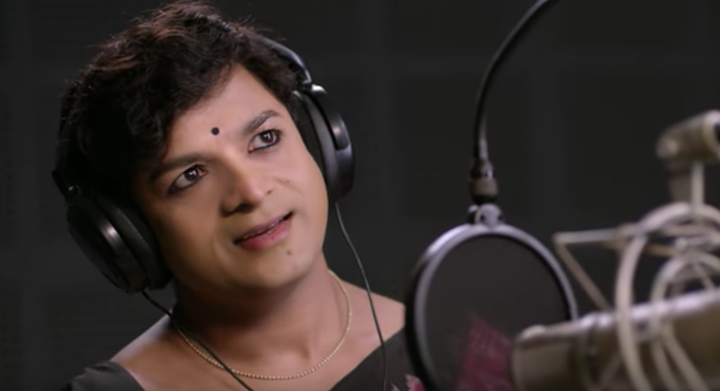 Jayasurya (Marykutty) - Njan Marykutty (Malayalam)
Jayasurya was caught in the shadow of the heavyweights and the rising crop of young actors. A remarkable actor on his own right, he seldom got the recognition he deserved. 2018 was kinder to him, through Captain and Njan Marykutty. But it is his portrayal as Marykutty — a trans person who tries to gain social acceptance and flourish in a career — that everyone will remember Jayasurya for. When Marykutty looks at herself in the mirror or drapes herself in a saree, we are moved by how consciously Jayasurya has brought these subtle changes to the body language to play a trans person convincingly. The scene where Marykutty wins the approval of her father is moving, without becoming melodramatic and Jayasurya should get credit for that.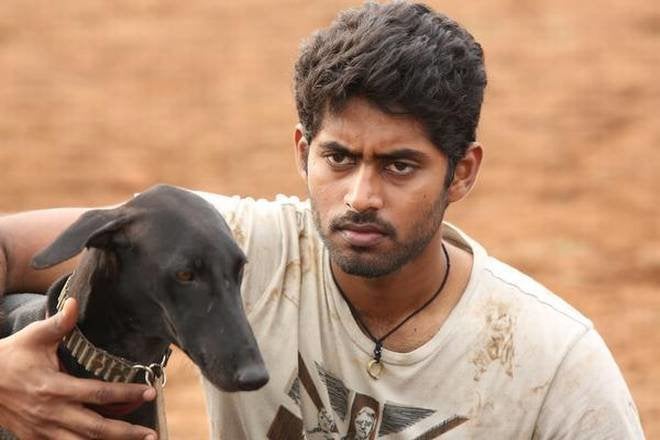 Kathir (Pariyan) - Pariyerum Perumal (Tamil)

Kathir is one of the most exciting young talents in Tamil cinema but despite starting his career with two good small films, Madha Yaanai Koottam and Kirumi, he has largely remained unknown. And then, Vikram Vedha happened. When Pa.Ranjith's debut production, directed by debutant Mari Selvaraj hit the screens, word soon spread, leading to an increase in screens for this anti-caste film that had Kathir in the lead. Playing a Dalit youth aspiring to become a lawyer, the film showed the humiliation Dalits face in their everyday lives and calls for a discussion on abolishing the casteist crimes. Be it when expressing his vulnerability or showcasing his angst, Kathir as Pariyan was simply unforgettable!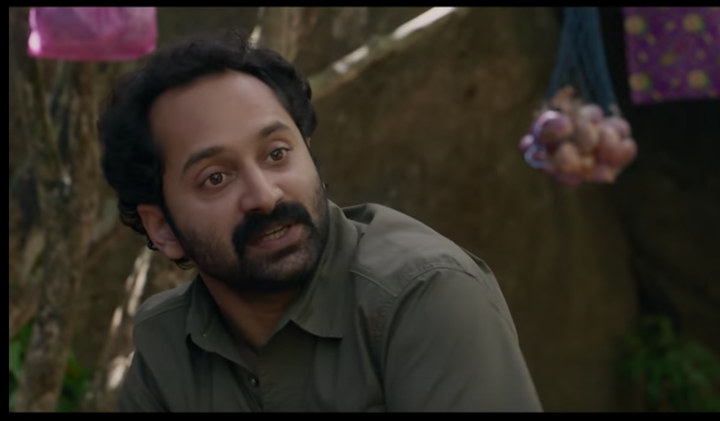 Fahadh Faasil (Sibi Sebastian) - Carbon (Malayalam)
Last year, Fahadh Faasil won the Best Supporting Actor at the National Film Awards for his role as an unnamed thief in Dileesh Pothan's Thondimuthalum Driksakshiyum. In Carbon, he plays Sibi Sebastian, a youth on a single-minded pursuit of making it big the quickest way possible. The character has shades of the role Fahadh played in Thondimuthalum Driksakshiyum. Look for the scenes where he explains his aspirations to his friend and the one where he attempts to sleep in the open. It is a classic example of how an extraordinary actor can elevate a film's appeal. Suffice to say, he is our own Irrfan Khan.
The list is merely an indicator of performances that the writer loved, that were markedly different from the rest. Here are a few that almost made the list:

Rajinikanth (Kaala), Eswari Rao (Selvi), Nana Patekar (Haridada), Anjali Patil (Puyal) and Manikandan (Lenin) - Kaala (Tamil/Telugu/Hindi)
A stellar cast in Pa.Ranjith's high octane political action drama that had electrifying performances from almost everyone.

Prithviraj (Joshua) - Koode (Malayalam)
In this remake of Marathi film 'Happy Journey' directed by Anjali Menon of 'Bangalore Days' fame, Prithviraj was superb in his portrayal of a man struck by grief and struggles to relieve himself from the emotional trauma of losing his younger sister.

Sharaf U Dheen (Josey) - Varathan (Malayalam)
Sharaf U Dheen stunned audiences as a perverse villain In the Fahadh Faasil-starring revenge saga and successfully came out of being typecast in stereotypical sidekick and comedian roles.