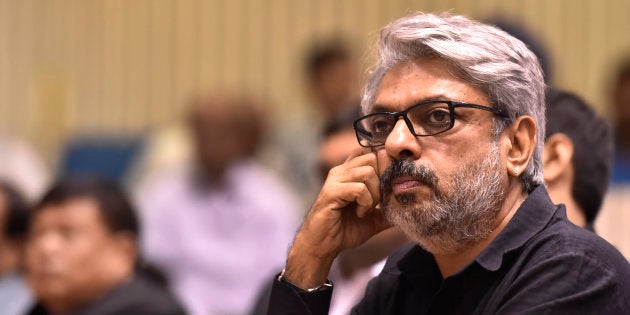 The level of paranoia in Bollywood is so high these days that members of the industry turn defensive at the drop of a hat.
Deepika Padukone, who stars in the title role of Padmavati, Sanjay Leela Bhansali's forthcoming venture, wasted no time in upholding the movie's historical veracity, hours after a mob from the Rajput Karni Sena descended on its sets in Jaipur's Mehrangarh Fort and vandalised it.
"As Padmavati, I can assure you that there is absolutely no distortion of history," she said on Twitter. Had she waited for the historians to speak first, Padukone would have been spared the ignominy of defending a work that positions itself as fiction rather than as a serious biopic of the historical figures it revisits.
But can you really blame her?
Such a reaction, though knee-jerk, stems from a real fear of violence and anarchy that custodians of Indian culture have unleashed on artistes over recent months. With a series of controversies plaguing it, from the participation of Pakistani artistes in Indian movies to the characterisation of its protagonists, Bollywood has been passing through a storm. Bhansali isn't a stranger to such extremist reactions, having paid a price with Bajirao Mastani. But with the attack on the crew of Padmavati, the silence or equivocal statements by the stars have finally given way to unambiguous condemnation.
The irony behind the fracas is characteristic of most instances of moral policing: the ignorance of historical context among those who are quick to take offence. As historian S Irfan Habib pointed out, the cause of the furore, Rani Padmavati or Padmini as she is also known, was most likely a fictional character in the poem Padmavat, written by Malik Mohammad Jayasi in 1540.
Corroborating Habib's claim, a report in The Times of India called the saga "a myth". Bhansali's movie, as the article explained, is based on a romantic tale by Jayasi, written in the 16th century, about the Sultan of Delhi Alauddin Khilji's attack on Chittor Fort in 1303. In the Sufi poet's allegorical work, a Rajput queen of Chittor chooses to immolate herself rather than submit herself to the sultan.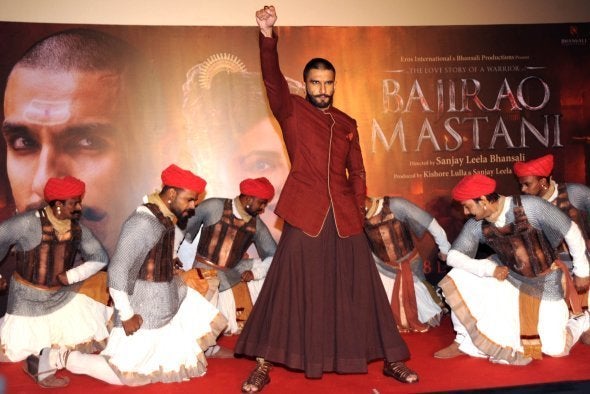 Those who are harking back to this narrative to discredit Bhansali's interpretation, in which the queen is allegedly embroiled in a romantic liaison with the sultan, conveniently forget that both the movie as well as its inspiration, Jayasi's poem, are the product of two people's imaginations, neither of which is grounded in historical fact.
In principle, it is foolhardy to look for such facts in fictional narratives, be it in movies or books. Only a misguided person would watch a movie or pick up a novel with the hope of finding empirical truths. The latter are more reliably accounted for and documented by scholars and securely stashed away from the frivolous pursuits of entertainers. No filmmaker would want to bombard their audience with a barrage of facts and let go of a chance to play up the drama of a historical moment for the sake of historical fidelity.
Randall Wallace, who wrote the screenplay for Braveheart, acknowledged Blind Harry's 15th century epic poem, The Acts and Deeds of Sir William Wallace, Knight of Elderslie, as a major inspiration for the film. But does the movie take liberty with Scottish history? Indeed, it does — and is all the better for it.
The task of a filmmaker (rather, those who don't make documentaries) or a novelist is not to inform us of what exactly happened but to give us an intimation of what may have happened — or rather what may have been
Examples of such "distortions" abound. Think of the contrast between the version of the Bible presented in The Passion of the Christ by Mel Gibson and Monty Python's Life of Brian. As for the greatest dramatist who was also perhaps the most notorious for rewriting history, there's Shakespeare, whose historical tragedies, for instance, can only ever give us the bare bones of English history, but tell us everything that historians don't.
To cite examples closer home, the Ramayana remains engrossing, alive and strikingly contemporary because so many versions of it exists. From Valmiki to Krittibas, poets across time have retold its story according to their whims. The 20th and 21st centuries are full of feminist re-tellings of it, in English and other languages, where time and again, the writers have invoked poetic licence to give new spins to the received versions of the story.
The task of a filmmaker (those who don't make documentaries) or a novelist is not to inform us of what exactly happened, but to give us an intimation of what may have happened — or rather what could have been. To hold them under historical scrutiny, especially when the premise of that history is dodgy, as in the case of Padmavati, betrays bias and bigotry.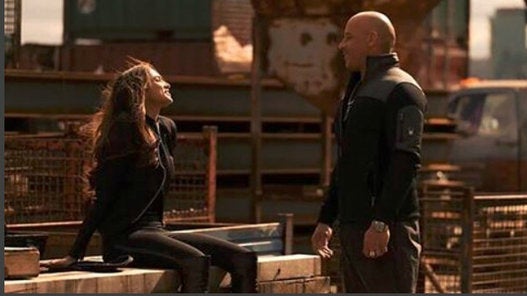 Deepika in xXx: The Return of Xander Cage