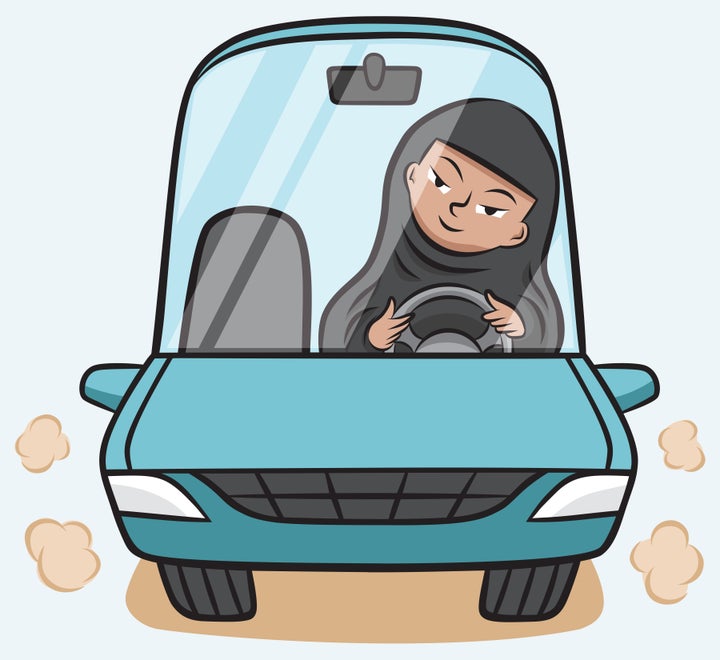 A couple of days ago, I was waiting outside an ATM as a woman was withdrawing money. She stepped outside, fixed her helmet over her head, got on her scooter and rode away. The fact that she was wearing a burkha was nothing unusual. I was used to seeing women in burkhas riding scooters, driving cars all around Bangalore. I am one of them and the freedom to do this is something we all take for granted. I'm not talking about political freedom, but the freedom that we allow ourselves.
In the mid-80s, like most Indians who were eager to move beyond trusted Ambassadors and boxy Fiats, my father bought a Maruti 800. It was a red car — slim, compact and seemingly perfect for our family. One morning, I woke up to see my parents come inside the house and I wondered where they had gone so early. I discovered that my father was teaching my mother to drive.
He taught her first in the Ambassador, the huge mountain like car with its column mounted gears and there were several times she gave up out of frustration. But he insisted that she learn how to drive and it became easier over time. Soon, she became comfortable driving the Maruti, dropping my brother and I to our schools that were a five-minute walk from home.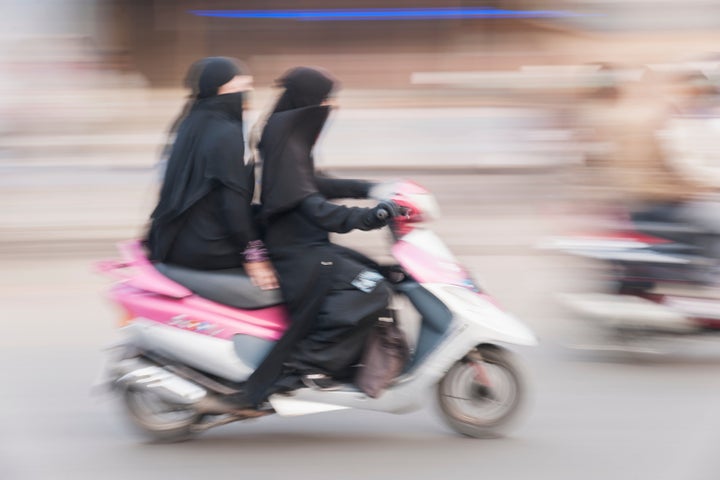 Traffic made her anxious, so she didn't step out of her comfort zone. But a couple of years later, when my father had his first heart attack, she drove him to the hospital's emergency room. He passed away the following year, another heart attack taking him away from us. After a year or two, she started driving again.
She drove as far as my college, which was five kilometres from our home. She would drive to the market and people knew her as the burkha-clad woman who drove the red car. Slowly, over the years, as we grew, so did her radius of comfort. My mother's driving was something we had taken for granted by then. We did not feel like it was unusual.
But it wasn't so for her. Driving was a sort of freedom that she embraced with reluctance because of the kind of person she was and the sort of background she came from.
My parents are from Vellore, a town that hasn't changed in decades. Women cover faces entirely while walking on the streets. This was the environment my mother grew up in. She did find a different world when she married my father and moved to Bangalore, but she was still a Vellore girl at heart.
In anecdotes about her life before marriage, my mother told us that when they went to watch a movie in Vellore, they would travel in completely covered hand-pulled rickshaws. Essentially, no outsider was allowed to see them even though they were already wearing burkhas and had their faces were covered. So, driving was a feat for her not only because she was responsible for herself, but also because she was putting herself out in the world, for everyone to see.
In the early 80s, my father lived in Hong Kong, where he had set up his business. I was still a baby when we both moved there to be with him.
"It terrified her to be in charge of her own self and this was something that didn't come easily to her."
Fundamentally, my mother's world had already changed. Yet, driving was something else altogether. It was personal and it was all her. When she was driving, she was her own person. It terrified her to be in charge of her own self and this was something that didn't come easily to her.
She didn't stop driving when my brother started driving. She still ran errands, now in a Maruti Swift. She often drove to my house when she felt like seeing me or my children.
My brother was not in Bangalore when his wife gave birth to their second baby. My mother drove her to the hospital when she went into labour. Of late, she has stopped driving because Bangalore traffic is terrifying, but if the need be, she can still get behind the wheel and drive herself where she needs to go.
I learned to drive more than a decade ago, but was not very successful at practicing it. In fact, I took the same Maruti 800 and nearly crashed it into a wall and decided not to drive after that. But put me on a scooter and I can find my way through the city. I've had my share of falls, alone and with my children, but I've grown comfortable on a scooter.
Today, whenever I see young a burkha-clad woman behind the wheel or on scooters, it makes me happy to see them go about their lives, their burkhas flying in the wind, owning their independence like they were meant to. I think of my mother, their reluctant predecessor, who took time to understand that freedom was all right and every bit worth the hype.