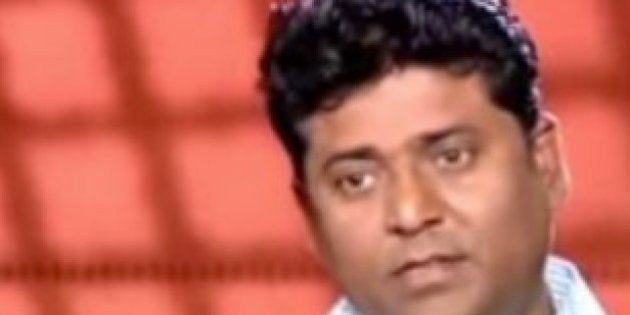 There's a fair chance that you cannot recall the name Qutubuddin Ansari. However, you probably remember the man's face very well. Ansari was the man who is seen pleading with folded hands to an unknown individual in a photograph by Arko Datta taken during the 2002 Gujarat riots. A dishevelled Ansari, then 28-years-old, was seen in the photograph clad in a blood-stained shirt, standing in the balcony of a house. His face was contorted into an expression of excruciating pain and deep fear, his eyes teary and his hands folded in a gesture suggesting he was pleading for help, or given the circumstances, pity.
Ansari is the man on the left in the picture below.
Qutubuddin Ansari and Ashok Mochi.Two men from Gujarat. Faces of 2002 Gujarat riots— as victim(L) and Perpetrator(R) pic.twitter.com/b4NSslvjwJ

— Adv.Tanveer Ahmed (@AdvocateReevnat) March 5, 2014
According to a BBC report, Reuters, the agency Datta was employed with, ran the picture with the caption: "An Indian Muslim stranded in the first floor of his house, along with a few other Muslims and surrounded by a Hindu mob begs to the Rapid Action Force (Indian paramilitary) personnel to rescue him at Sone-ki-Chal in Ahmedabad, March 01, 2002."
Fourteen years on, Ansari, who still lives in a Ahmedabad chawl, is not a happy man. And BJP has got nothing to do with his present misery. According to a report on Mumbai Mirror, Ansari is extremely annoyed that political parties in poll-bound West Bengal and Assam have been using the picture featuring him to campaign against BJP.
"Every time this happens, life becomes more difficult for me. Tomorrow everyone will know and people will question my motives. In fact, I did not even know about this," Ansari, who has appeared in several television interviews, tells Mumbai Mirror.
Following the riots, Ansari had fled to West Bengal after he was being hounded constantly, allegedly by political parties and Hindu fundamentalist groups. He has since then returned to Gujarat.
The photo, Ansari says, had saved his life but had cost his job and 'peace of mind'. Whenever the photo surfaces, Ansari says, his children want to know why he is begging and crying. In fact, he had lost his job over the picture. Employers suspect him of having ulterior motives and people generally treat him with suspicion. And he has been subjected to this because BJP's rivals have turned his picture into a political tool.
"I am 43 and in the past 14 years, I have been "used and misused" by political parties, Bollywood and even terror outfits. I wish I had died in 2002 because I am not able to answer my children when they ask me "Papa, every time we saw your picture, why are you crying and begging?"Ansari says.
In Assam, posters with Ansari's picture have been put up by the Congress. Along with his picture, the posters exhort voters to think if they want to turn Assam into Gujarat.
Ansari says, apart from Congress, Samajwadi Party and the NCP have also used his picture for campaigns against Modi. "Some people in political parties think I deliberately offer my face and services. This makes my life more complicated. I want to live in Gujarat and I want peace," he tells. He even filed a lawsuit with his limited resources but in vain.
The go-to strategy by BJP's rivals during polls is to bring up the issue of Gujarat riots and suggest that a BJP government will strengthen communal forces. And what better picture than the one featuring the 'face of Gujarat riots'? With Modi taking to campaigning in Assam and Bengal aggressively, the Congress predictably has brought out their favourite ammunition against him - the prime minister's alleged anti-Muslim agenda.
However, in their zeal, it seems like these parties have done Ansari more harm than good. Gujarat being a BJP fiefdom, a common man like Ansari's complaints seem completely justified.
In fact, Ansari had participated in a event organised by a pro-Left organisation in Kerala where he shared the stage with another man from another iconic picture of the riots - Ashok Mochi who was accused of leading a mob that burnt down 10 houses in Ahmedabad.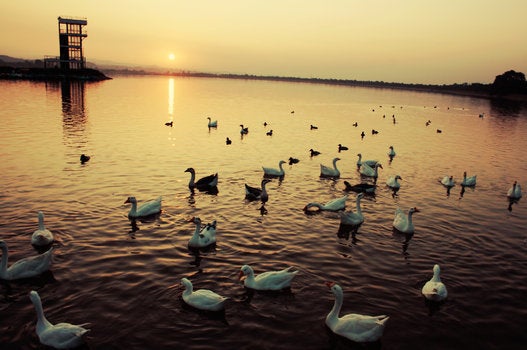 The Best Indian Cities To Live In After Retirement
Popular in the Community