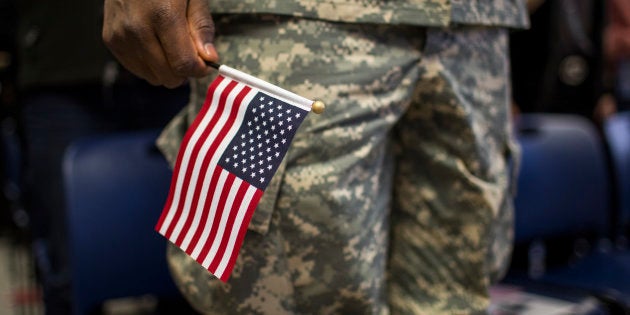 A slew of media reports emerged Tuesday about the inspirational story of Jaipur's Monark Sharma, who had landed a plum job in the US army with an annual remuneration of Rs 1.20 crore. "His role includes designing, inspection, manufacturing and maintenance of the fighter copters which was inducted in the US army this year," one report said.
Unfortunately there are a number of holes in Sharma's story, and it appears to be just the latest in a sad and recurring pattern where young men and women make claims of achievements overseas, curiously nearly always involving NASA, which appears in local reports and eventually national media, and are celebrated before their claims are debunked.
Sharma, as was widely reported in various news outlets, claimed to have joined NASA's 'mass communication wing' as a junior scientist in 2013. Then apparently performed so exceptionally well that he was hired by the United States Army in 2016. "'Here NASA offered me a job and a green card'. He was awarded citizenship through US army in 2016," the report quotes him as saying.
A US citizenship is a pre-requisite to work at the NASA. So his claim that he worked at NASA and then got US citizenship through the US Army appears dubious prima facie.
The primary criteria for joining US military is that one must either be a US citizen or hold a Green Card. The US government or the military are not known to gift citizenships the way Sharma suggested he bagged one.
HuffPost India reached out to NASA to verify Sharma's claims that he worked there and the organisation helped him acquire citizenship. Bob Jacobs, deputy associate administrator for communications, told HuffPost India: "We do not offer green cards or in any way work around U.S. immigration laws and policies. We are not aware that any of the NASA-related claims are accurate."
Allard Beutel of the communications department of NASA reiterated Jacob's statement. "NASA has no record of Monark Sharma working for the agency nor participating in the Great Moon Buggy Race, which now is called the NASA Human Exploration Rover Challenge," Beutel said in an e-mail to HuffPost India. One of the reports claimed that Sharma's 'fortunes changed' after he participated in the Moon Buggy Race in 2011.
On Tuesday evening, Sharma's Facebook profile had shown several pictures of him posing in front of luxury cars and in a blue NASA Astronaut overall, and so on. But the overall had the insignia of the NASA Visitor Centre, which the organisation offers at many of its facilities, where visitors can purchase space-related memorabilia and clothes. On Wednesday, his Facebook account appeared to have been deleted or been set to not appear in searches.
Sharma did not respond to calls, text messages and emails seeking comment.
Sharma has claimed in the interviews that the year he reportedly joined the US Army he was awarded two medals--Army Service Medal and Safety Excellence Award.
To have been awarded the Army Service Medal in recent years, he would have had to be part of Operation United Assistance of the US military or Operation Oaken Steel--both of which were awarded the Armed Forces Service Medal in the recent times. The former military expedition which lasted between June 2014 to June 2015 was one meant to battle the Ebola outbreak in Liberia. The latter, which began in 2016 and was concluded in January 2017, was based off south Sudan. This is inconsistent with the narrative that he worked as a junior research scientist at NASA during this time and joined the US army in 2016. Sharma's Facebook profile, which actively shared vignettes of his life in the US, mostly included pictures of him in front of cars or in NASA-related clothing, and had little evidence of his work at NASA or overseas missions. The account actively shared Indian media coverage about his NASA job and his supposed US military gig.
Jacobs added, "Stories like these break across India media from time to time and are unfortunately untrue. To work for NASA as a civil servant, American citizenship is required. The false stories often involve a fictional student who won a contest that resulted in a trip to NASA or stories where a gifted student will join the agency. While inspirational, they're usually false. It is possible that if the student, if a real person, could have some affiliation that could be connected to NASA in some way, but this usually does not turn out to be the case."
Jacob's exasperation is not unfounded. Over a year back, another student from Kolkata had claimed to have landed a rare -- read non-existent -- scholarship from NASA in a combination of subjects that NASA doesn't offer.
Popular in the Community