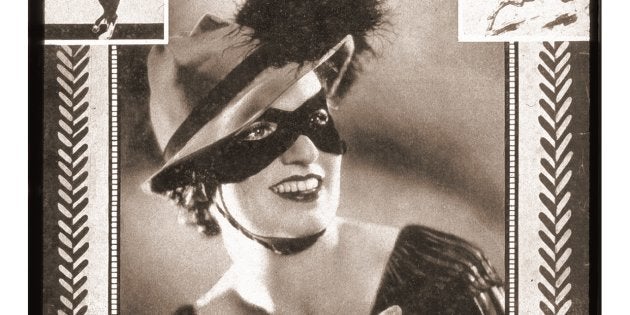 Just over eight decades after she first appeared on the silver screen, Fearless Nadia is back in the news as the alleged inspiration for Vishal Bharadwaj's forthcoming film Rangoon.
One of the biggest film stars during the 1930s and 1940s, Nadia came to be known for her swashbuckling roles as the female Robin Hood who single-handedly fought off all the villains with her daredevil stunts. Behind Nadia's popularity and daredevil persona is the incredible story of how a blue-eyed, blonde circus artiste became one of Indian cinema's first stunt actresses and feminist icon.
So just who was the woman who came to be known as Nadia? She was born as Mary Evans to a Scottish father and a Greek mother in the Perth, Australia in 1910. Four years later, the family shifted to Bombay after her father, a soldier in the British army, was posted to India during World War I.
Returning to Bombay, she dabbled in the circus, theatre and trained in dance with a Russian dance teacher named Madame Astrova.
After her father's death in the war a few years later, Evans and her mother moved to Peshawar, where she learnt horse-riding. "I used to love all stunt pictures and used to say to myself that I wish I could do this one day," Evans recalled in a rare video interview. Returning to Bombay with a young son in 1926, she dabbled in the circus, theatre and trained in dance with a Russian dance teacher named Madame Astrova. It was then that an Armenian fortune-teller asked her to adopt the exotic-sounding stage name Nadia.
Evans rose to cinematic fame after her collaboration with the Wadia brothers, Jamshed and Homi, movie producers and the founders of Wadia Movietone Productions. She was famously introduced to Jamshed by a theatre owner from Lahore. When Nadia told Jamshed about her background in theatre, he remarked that he had never heard of her. To which, Nadia replied, "Until now, I hadn't heard of you either!" She was hired.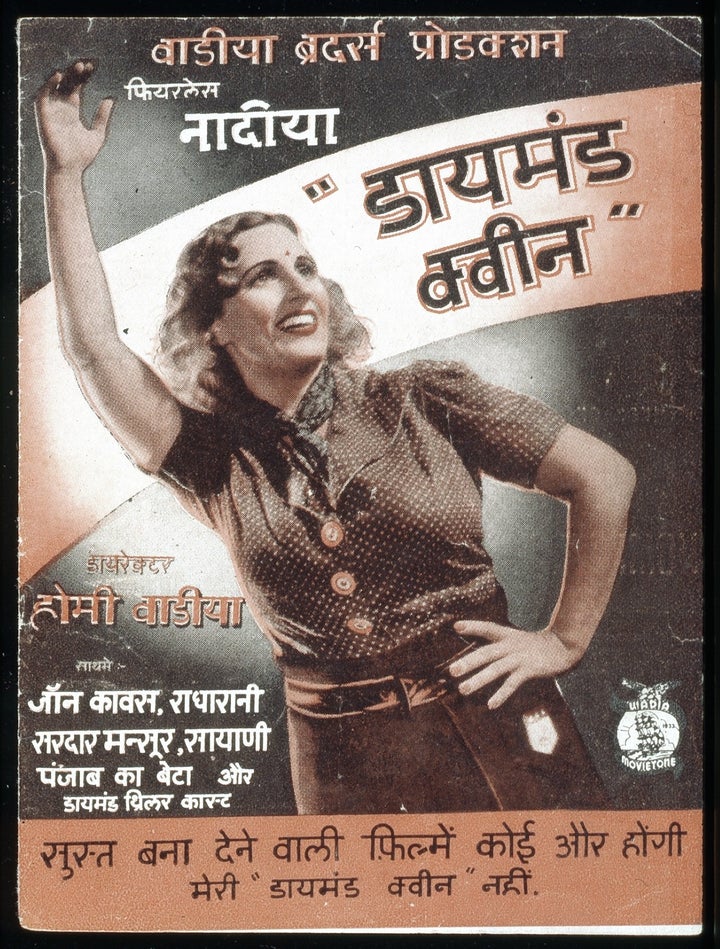 After playing a few minor roles, Nadia got her first big role in 1935 in the film Hunterwali, directed by her future husband Homi Wadia. Nadia played the masked, whip-wielding Princess Madhuri, and was presented as a "brave Indian girl", who fought for justice in her father's kingdom.
"The single most memorable sound of my childhood is the clarion call of 'Hey-y-y-y-y-' as Fearless Nadia, regally seated on her horse, her hand raised defiantly in the air, rode down upon the bad guys," writer Girish Karnad recalled. "To us school kids of the mid-'40s, Fearless Nadia meant courage, strength, idealism."
The film was a runaway success and Homi Wadia went on to direct her in five more films inspired by Hollywood, such as Pahadi Kanya, Miss Frontier Mail, Diamond Queen, Punjab Mail and Lutaru Lalna. Many of these films were fantasies and action thrillers, in which Nadia essayed the role of a female Robin Hood fighting injustice and helping out those in need, accompanied by her horse Punjab ka Beta, her car Rolls Royce Ka Beta and her dog Gunboat.
Despite being a European woman who spoke accented Hindi, audiences loved her films and unbelievable stunts.Her success gave rise to an entire brand of Nadia-themed products, such as belts, matchboxes and playing cards.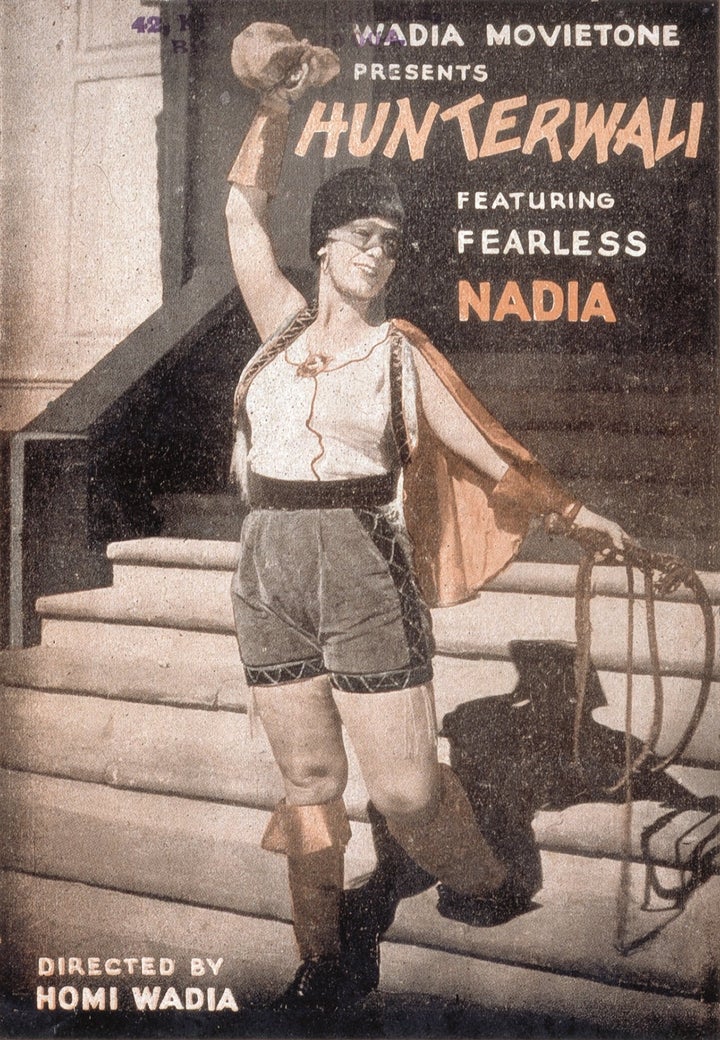 In her three-and-half-decade long career, Nadia stood out from her contemporaries because of the way she performed her stunts. "None of them played stunts the way Nadia did. Though there were precedents to what Wadia produced with Nadia, many of them don't survive. They were also scripted films with narratives carved out," Mumbai-based film curator, theorist and historian Amrit Gangar told HuffPost India. He cites the example of the 1940 film Diamond Queen and its use of symbols such as the swastika and Hanuman.
"Her conquering the evil, and woman conquering an obviously all-powerful man and his gangs was a kind of camouflaged message for the Indian masses to fight against the mammoth power of the British colonialists," Gangar said. "But basically she showed the woman's power single-handedly, performing her own stunts without any double and that was unprecedented."
Nadia came to redefine action films with her onscreen persona -- emerging as an unlikely stunt queen. Dressed in high leather boots, a mask and a whip, she ran, wrestled and jumped over moving trains, swung from chandeliers, beat up male villains and even carried them on her back, nuzzled lions and rode horses. What was even more remarkable was that Nadia performed all her stunts herself, rather than using a body double. "Blonde-haired and sparkling blue-eyed Fearless Nadia became an extremely popular mascot for Wadias' stunt films," Gangar says. "Large sections of Indian movie-going people liked the woman fighting oppression and helping the poor like Robin Hood."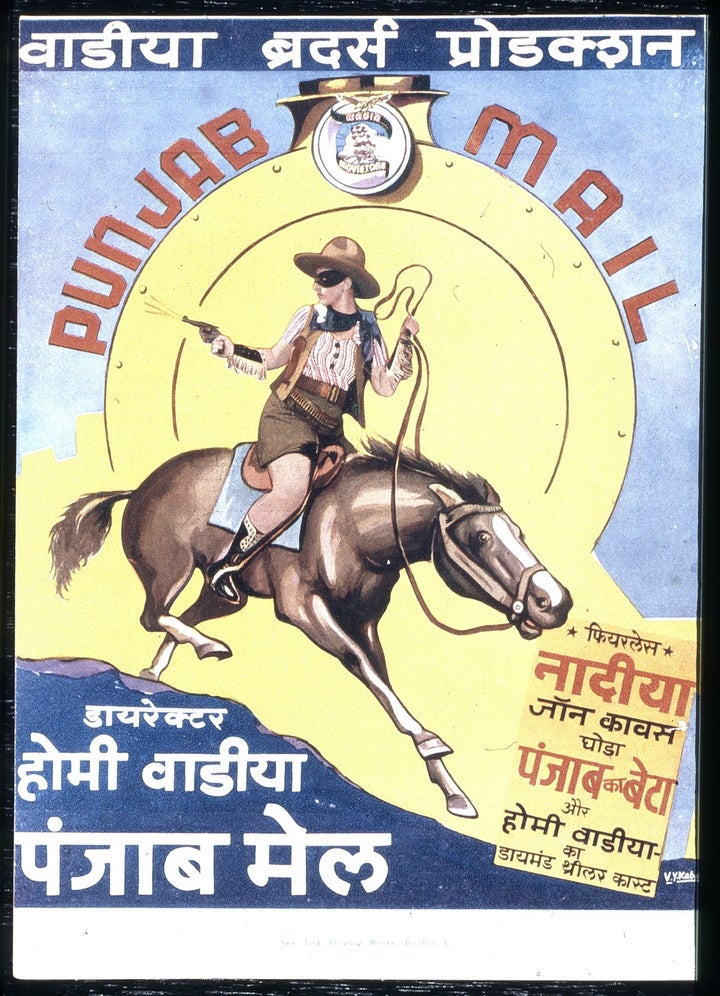 Nadia continued to do films until the 1950s, and starred in her last film Khiladi in 1968, at the age of 58. In 1961, she married Homi Wadia. "Homi's mother, a staunch Parsi had disapproved of her son marrying a foreigner," Gangar said. "And Nadia was hurt by this disapproval or rejection. But eventually, she did marry Homi after his mother had passed away, but by then Nadia was in her early fifties." She died at the age of 88 in Mumbai in 1996, eight years before her husband Homi passed away.
Rangoon's makers are in the midst of a legal battle with Wadia Movietone over the uncanny resemblance between Kangana Ranaut's character Julia and Fearless Nadia. Even as the copyright case is decided, Rangoon will remind many of Fearless Nadia.
Nadia's biggest achievement was in redefining the Indian heroine's role. Far removed from the stereotypes of a demure and domestic leading lady or the scheming vamp, Nadia was unabashedly independent and modern, a symbol of cosmopolitan identities.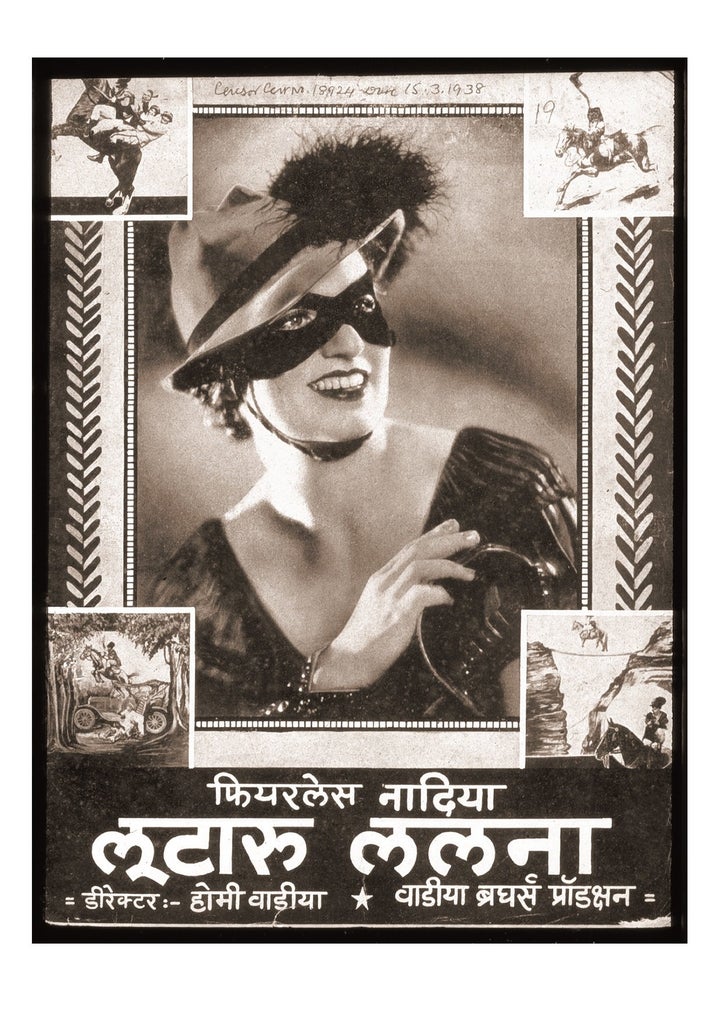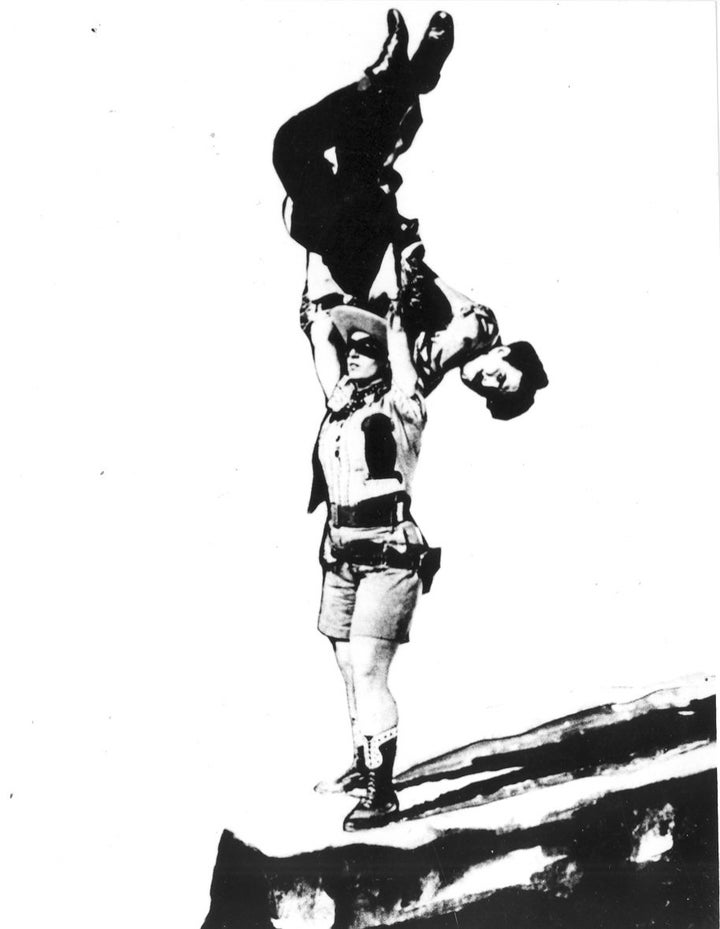 Popular in the Community