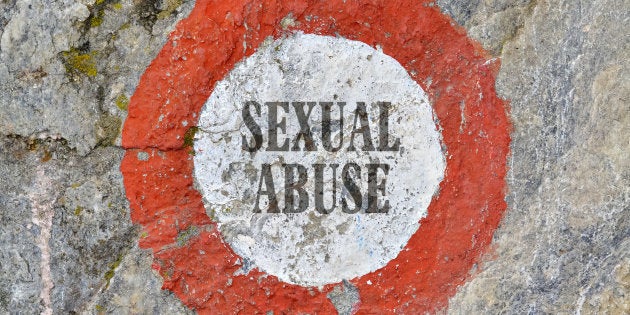 Consider this: the word "parties" appears 13 times in the April 19 sessions court verdict acquitting French citizen Pascal Mazurier in the child molestation case filed by his estranged Indian wife Suja Jones Mazurier. Superficially, it can be argued that the defence has every right to make its case by inferring that Suja, as a mother, was less than sentient around her children.
However, the verdict that acquitted Mazurier of molesting his own infant daughter also unwittingly highlighted the bias that demonises women who choose to live social lives independent of their husbands. It reaffirmed regressive, cultural stereotypes about motherhood.
The judgement also exposed a certain lack of understanding about the criminal and socio-cultural causes and implications of sexual assault. Note, this does not reflect upon the outcome of the case, nor the verdict. Pascal Mazurier is an innocent man in the eyes of law and shall remain so until proven otherwise in another court of law.
The judgement also exposed a certain lack of understanding about the criminal and socio-cultural causes and implications of sexual assault
This, however, draws attention to the latent misogyny that has pervaded the judicial system to victimise women complainants who knock on its doors for redressal. Sometimes, as in the case of Suja Jones Mazurier, it also puts them on the stand and points accusatory fingers at their lifestyle, clothes, proximity to other men, drinking habits, infringing on all aspects of their civil liberties.
While one would assume that Suja's parenting would have no bearing on a case this serious in nature — the only contention being whether Mazurier had raped his daughter — the wording of the judgment, however, tells a common enough story. A story that prompted Indira Jaising, a celebrated Supreme Court advocate, to call for a "gender audit" — a screening of rulings on sexual violence cases for gender bias to be considered while elevating judges to higher courts — in 2013.
As Jaising said, it's a "bias that begins in the society and spills over to the courtroom".
In Suja's case, Sessions Court Judge BS Rekha came to the conclusion that it was a urinary infection that caused the inflammation and pain in the little girl's private parts, based on the evidence provided. Rekha concluded that there was just not enough evidence to prove that Mazurier had sexually assaulted his daughter in 2012, basing the verdict mainly on the fact that the DNA test of the sperm came out negative.
As Jaising said, it's a "bias that begins in the society and spills over to the courtroom".
A First Information Report under Sections 376 and 377 of the Indian Penal Code was filed against Mazurier on June 15, 2012, for alleged sexual assault and sodomy. He was arrested on June 19, 2012, and suspended from his job. He was later granted bail by the Karnataka High Court. The case is closed till Suja decides to contest it. However, the testimonies of the several witnesses examined held one common thread.
Suja's "wild" partying ways came up several times during the case, including the fact that she once took nude photos of herself to send to her husband — tangentially casting aspersion on her moral character.
"It is also suggested regarding her behaviour with her friends and also performance of wild parties in the absence of accused and he came to know about the same when he repaired the laptop. She admitted that she had taken nude photos. Even it is suggested that she had taken the nude photos when she, her friend-Reetha and her boy friend were there, but to which she has stated that the accused has asked to send her nude photos."
"....that she used to go out for shopping to expensive malls by leaving the children at home and return in the evening and thereafter she used to go to parties without her husband. Even her dress sense was also objected by the accused. She used to party at home and also taken inappropriate photographs of herself in 2005 itself and also she has taken nude photographs when her husband was not at home and the accused was not happy with her behaviour.

In order to spoil his career, she has concocted this false proceeding. Even in 2005 itself she alleges that the accused has physically and emotionally abusive and she has been the victim of Domestic Violence, which shows that there was differences between them."
This commentary on her parenting is a product of the deeply-entrenched misogyny that led the Supreme Court in 2013 to express distress at a sessions court verdict that suggested that "wife-beating is a normal facet of married life". "Does that mean giving one or two slaps to a wife by a husband just does not matter? We do not think that that can be a right approach," the SC bench rightly observed.
In the course of the case that went on for five years, a witness told the Investigation Officer that Mazurier "is a nice gentle man and he was not going to any parties". The recurring theme of the party-hopping woman, a mother no less, seemed to be a fixture. The testimonies subtly painted a picture of a woman who loved to party, establishing it as a definite vice, and contrasted it with the image of a man, who may be an accused in a rape case, but one who did not attend parties. Draw the conclusion yourself.
Here's a less subtle testimonial quoted in the judgment.
"Further the behaviour of the accused is appreciated by the house maid and also the driver because they told that the accused is of good behaviour and he was not going to parties, whereas this complainant used to go to night party and she herself admitted that she was attending the parties and she was arranging the parties in the absence of the accused."
It is said that Mazurier "was not happy with her as she was going to parties ... and the accused was not happy with her dress and with her friends, to which she told that she will change her attitude after coming to India, but she continued the same in India also. She denied that there were three workers in the house and she used to go to the parties and she was spending money and also there was a dispute between her and the accused about these aspects".
This is significant. Through all of this, an image of an incompetent mother emerges. However, the implication is not whether she failed to protect her young children against an alleged predator by her partying ways. The implication of these lengthy observations, repeatedly, about her social activities, is to discredit her claim that her daughter was ever raped. It's the court's job to sift through evidence and testimonies to come to a conclusion about a person's guilt. Mazurier is entirely within his right to take punitive action against Suja Jones for trying to falsely implicate him. And the court can direct the state to start perjury proceedings against her. But vilifying her for her lifestyle choices, with no bearing on the case at hand, is overreach.
The court observed: "It is undisputed that this complainant used to visit the parties which was not accepted by the accused. The allegation of the accused is that she used to spend money which is more than his income and she was not taking care of the children and he was taking care of the children ... In this case it is undisputed that this complainant is in the habit of moving with the friends and she also admitted that she had taken nude photos in the absence of her husband, to which she has offered explanation that her husband had requested her to send her nude photos. Why she has taken nude photos with her friends is unexplained. This shows that this complainant is in the habit of leading her life by spending her time in parties."
What bearing does the complainant's nude photos have on whether her husband raped their daughter?
Why are Mazurier's personal habits not mentioned in as intimate details as his wife's? Why is his public behaviour not under scrutiny to draw a maligning conclusion about his private life at home?
The most disturbing part from the judgment is this:
Further it is undisputed that the accused and the complainant were having regular sexual intercourse. Then what was the necessity for the accused to have sexually abuse on his own child is also throws doubt on the case of the complainant.
There are many triggers for sexual violence — aggression, a culture that promotes and encourages toxic hyper-masculinity, power issues, latent anger, and alcohol among others. There's no one single cause behind gender violence — and that cause isn't definitely only the lack of opportunities for sexual intercourse, as this judgment suggested.
The insinuation that Mazurier had no need to assault his daughter because he had regular intercourse with his wife not only takes a dangerously simplistic view of rape, but also projects women as tools for satisfying the physical need of men, so that they do not go out and seek it from non-consensual encounters.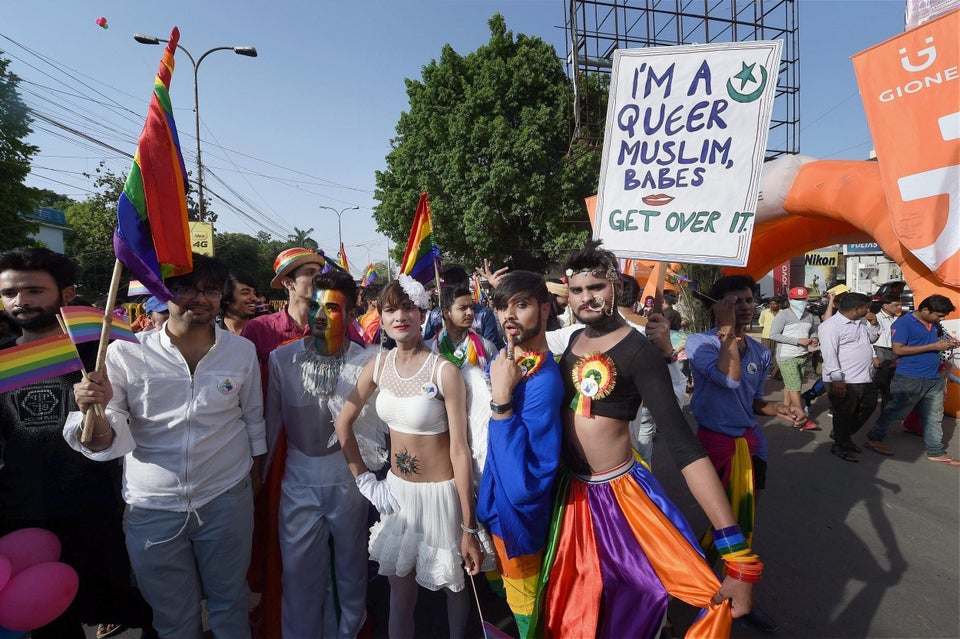 Lucknow's First Pride Parade
Popular in the Community