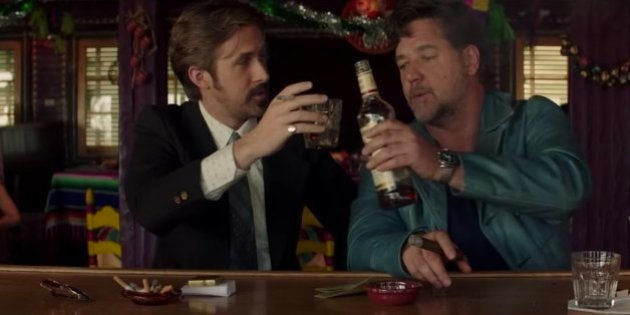 The upcoming buddy cop action-comedy The Nice Guys, starring Ryan Gosling and Russell Crowe, has run into a bit of trouble with the Central Board of Film Certification (CBFC), forcing its India distributors to delay the film's release by a week.
On Wednesday, the film was rejected by the CBFC's Examining Committee for containing too much nudity, profanity, and bloody violence.
Priyanka Vaswani, marketing manager at PVR Pictures (the film's distributor), confirmed the news in a phone call with HuffPost India. "We're now applying to the Revising Committee [the next stage in the film certification process]," she said. "Our argument is that even if that there are certain scenes in the movie that are objectionable, it doesn't mean the entire movie should be rejected."
The committee was particularly miffed with the film's opening sequence, which depicts nudity in the aftermath of a car-crash. "Just because there is nudity in a scene doesn't mean the film is trying to promote nudity," she said. "The depiction should be taken in context." Vaswani added that they were okay with audio and visual cuts "within the limits of what Indian culture will allow".
The continuation of the certification process has led to the release date being changed from May 27 to June 3, assuming the film gets through the second committee without incident. "A lot of things get affected when such things happen," she said. "Marketing activities get pushed, internal and external communication have to be changed, budgets have to be re-allotted... all of this adds up to a lot of cost and effort."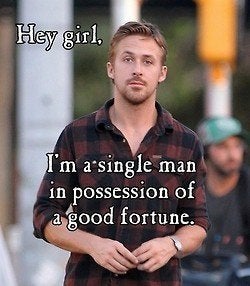 'Jane Austen Ryan Gosling'