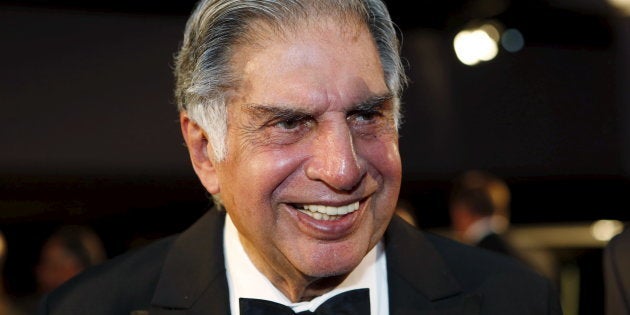 About six years ago, when I was the editor of Open, the magazine released a set of telephone conversations between several public figures and Niira Radia, a corporate go-between who represented the interests of both the Tata group and Mukesh Ambani's Reliance. The recordings, which came to be known as 'Radia Tapes', were made by the income tax department, which tapped Radia's phones for over 300 days between 2007 and 2009. The department had made the decision to stalk her, according to an official explanation, after an anonymous letter sent to the finance ministry claimed that Radia was covert operator of a foreign government. While it is not unusual for the finance ministry to receive anonymous letters, it remains a mystery why such a letter was taken so seriously, and how it reached the highest levels in the ministry. If you do not know who has sent a letter, how do you know it is important? It is more likely that the sender of the letter was a very powerful organization, and known to at least some of the most important people in the ministry.
Over 5,000 conversations were recorded, a small fraction of which were given to me in a pen-drive by a morning visitor. 'Open' eventually released some of the conversations including some between Radia and Ratan Tata.
The 'Radia Tapes', which showed the interesting woman attempting to influence policy by controlling politicians and journalists, destroyed reputations and careers, but Ratan Tata emerged with mere scratches.
There was a view then that his reputation was "tarnished" but most people would find that an exaggeration. In public perception he continues to be a respectable man. In his conversations with Radia he did appear to be a billionaire who was trying to manipulate policy with the help of an able but shadowy hire, but there was a sophisticated restraint in him as though he somehow knew he was being recorded, which was probably not the case at all.
Even though his laconic manner of speaking to an underling saved him from much embarrassment, their chats were still revelatory. The tone he employed when he referred to A. Raja, the Dalit telecom minister at the time, was as though Raja was nothing more than an amusing peon. As Tata and Radia spoke in English, the pronoun they used to refer to Raja was not explicitly insulting but their tone was unmistakable. As Radia regaled Tata with the stories of Raja's simpleton corruption, and his naïve "crush" on Karunanidhi's daughter, Kanimozhi, and how he "blushed" when he thought of her, Tata's laughter was very much the refined Indian's chuckles at the other type.
What came through in the Radia Tapes, including the conversations between Radia and Tata, was that the telecom minister was not a significant player, and that there were more important politicians controlling him. What was not clear was how high exactly should a politician be for Ratan Tata to respect him.
There was a moment, in the recordings, when he said that a man from the civil aviation ministry met him. ("He did come to see me.") Radia's first guess was "Praful?" referring to the civil aviation minister of the time. That Radia would think nothing of the civil aviation minister seeking an audience with an industrialist casts some light on the power and social equations that run India. Tata told her that it was not the minister who had "come to see" him, but the CEO.
"He's Praful's henchman," Radia said playing the role of an excellent sidekick who is always providing information. Tata, all through the conversations, plays the role of a patriarch who is not that clued into the lowly world. "Is he?" Tata asked.
There was a mention of one "Siva" in one of the conversations
"You have talked to Siva?" Tata asked Radia.
"Yeah, Siva's gone to court, you know, and opposed that 25th date."
"Yeah, so now what Raja told me was that he was going to give him licence without spectrum."
In the recordings there was a fascinating moment when Tata complained to Radia about "a bloody black tie affair". It is surprising that even Tata would hate black tie affairs. Then who are the men who like them, really?
"Oh, you should have invited me," Radia says, "I could have worn my black gown."
"You could have worn your black gown and gone in my place. I hate black tie affairs.
"I never get a chance to wear my black gown, Ratan."
"We'll make some occasion for you in Bombay."
"Yeah, because I have got this Roberto Cavalli gown, which I never get a chance to wear."
Tata, it appeared, was not very familiar with Roberto Cavalli, but this strand of the conversation greatly impressed the urban upper classes who knew Cavalli. I heard many times people telling me how "classy" they found Ratan Tata when Radia flirted with him. They said Tata was "elegant" and "charming".
Days after Open ran the Radia Tapes, Ratan Tata went to court to restrain the media from carrying any more recordings if they were leaked. I remember one early morning when some of my colleagues and I went door to door seeking a lawyer to represent our view that the magazine had a fundamental right to run the recordings if more came our way. What happened that morning was that we would land in a lawyer's house and he would convey his regrets because he did not want to take on Ratan Tata, and we would then go to another lawyer who would say the same thing. We did eventually find one but not before several rejections.
I am certain of one obvious quality of Ratan Tata, which is that he is formidable. I have not had the time to reflect on his classy side.