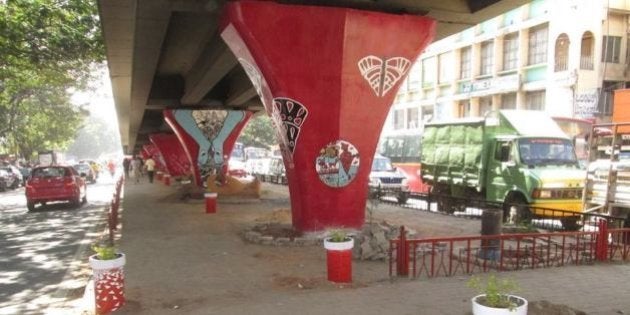 A group of volunteers accessorised with cleaning equipment take to the streets in the dead of night to scrub their city clean. The gloves, shovels and paint come out and the next three hours are spent stripping lampposts of layers of posters, whitewashing over betel leaf stains at bus stops and cleaning the garbage dumped at local landfills. The 'before' and 'after' photos hit Facebook and the comments from thankful residents follow.
The Ugly Indian (TUI) project is led by people who do not want their identities revealed. The volunteers themselves are largely anonymous as well, but still highly organised. They're working quietly to change the face of Bengaluru by motivating locals to restore eyesores, and they've touched a nerve with communities fed up with littering.
Three years ago a viral video of a team of people cleaning up a patch of pavement on Bengaluru's Brigade Road brought the group into limelight. Since then, at least five TUI-inspired communities of spot-fixers have sprung up all over the city.
Their philosophy of 'Only Work, No Talk' has prompted these groups to lead volunteers to mini landfills and ugly street corners to apply what TUI calls a 'spotfix' –- a temporary cleanup and touchup of local infrastructure –- to work around an apathetic system caught in red tape and educate an urban community struggling with waste management.
"Of our many civic problems, we view the problem of visible filth on our streets as a behaviour and attitude problem that can be solved in our lifetime (or rather, this month). This can be achieved without spending money or changing legislation or systems. It requires coming up with smart ideas to change people's rooted cultural behaviour and attitudes. And making sure those ideas work," TUI says on its website.
No moralising, activism or self-righteous anger is part of the guidelines they list on their website. "Anonymity is the hallmark of the movement - if anyone breaks that code and speaks to the media, it would dilute the purpose. The Ugly Indian is an anonymous citizen initiative and does not talk to the media, or anyone. Nobody is authorised to speak to the media on behalf of TUI", says TUI in an email to HuffPost India.
They say their spot-fixes are "low-cost [ideally free] and easy to implement and replicate" and "create minimal change in the daily actions of everyone concerned."
"I really like how this spot fix conforms to the idea of not trying to make it an "art space" but rather just a clean a functional public space. Much easier to execute and maintain (logistically and psychologically)," says Lex Maxwell in a post on TUI's Facebook page.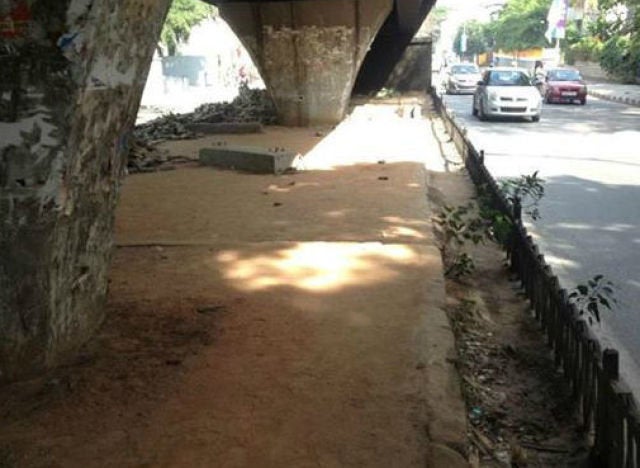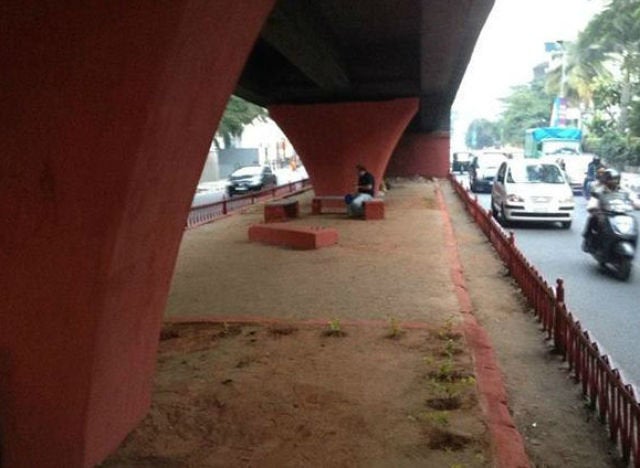 TUI volunteers come from all parts of the city and are asked to fill out a form highlighting the areas they want cleaned up.
"There is a mini landfill near our house where the locals dump their garbage. The situation was getting out of hand. When I heard of the [The Ugly Indian] initiative through our community members I decided to attend," says Bengaluru resident Chetana Kulkarni who worked on one of the projects. Kulkarni says she met some of the Ugly Indian volunteers but does not know who originally started this initiative. "They were ordinary volunteers just like the rest of us."
Work was backbreaking but satisfying. "We cleaned up the garbage, dug up the earth, removed plastic waste, painted the pavement and planted a small vegetable garden," she says, but adds ruefully, "That got eaten by cows though, so I think we decided to go for ornamental plants for the next one."
The members of the self-effacing group have a vibrant Facebook page where they post photos of their cleanups and engage with users to answer questions and help them set up community-driven initiatives in order to build this up into a mass movement.
"The villages around Bengaluru are suffering due to urban consumption. Local fixes [like these] are like Bandaids, but it's still better than waiting for the civic authorities to turn the city around," says Kulkarni's husband Karthik Ranganathan, who participated in one such drive in 2012.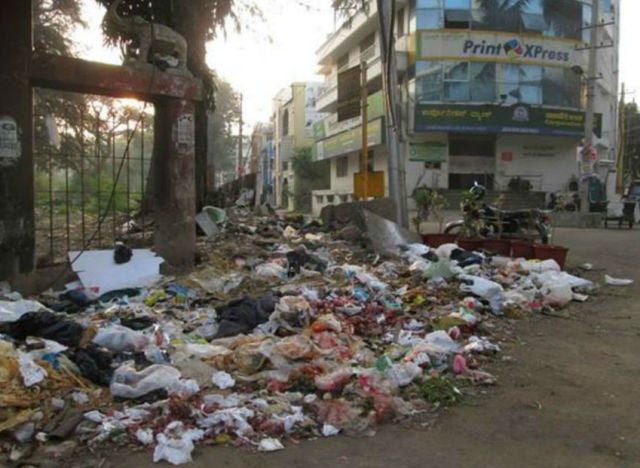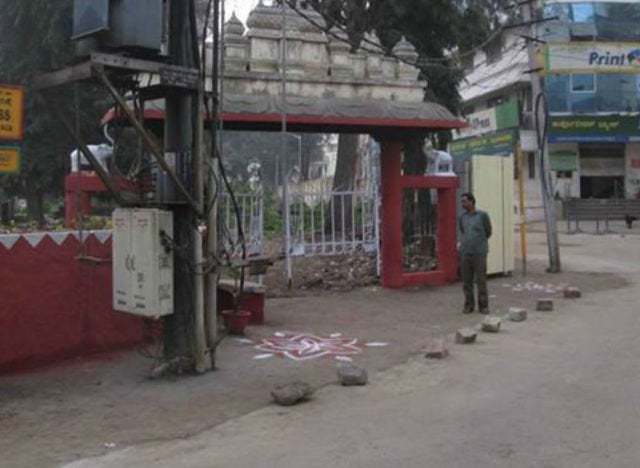 The group intends to operate outside Bengaluru, but the structure isn't in place yet. "Local Groups in cities outside Bangalore are still forming, so it may take some time before we respond with details," the TUI mail says.
The municipal corporation also lists the waste management scheme for the city on its website.
Locals understand that TUI is only a temporary fix. "We need a bigger system in place, because otherwise rubbish will just be shifted from one spot to another," Kulkarni says.
But her husband is more optimistic: "It's a start."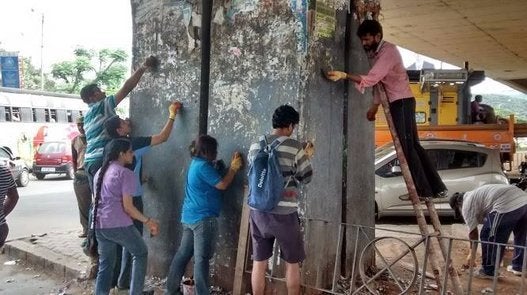 India's Anonymous Volunteers Clean Up Bengaluru