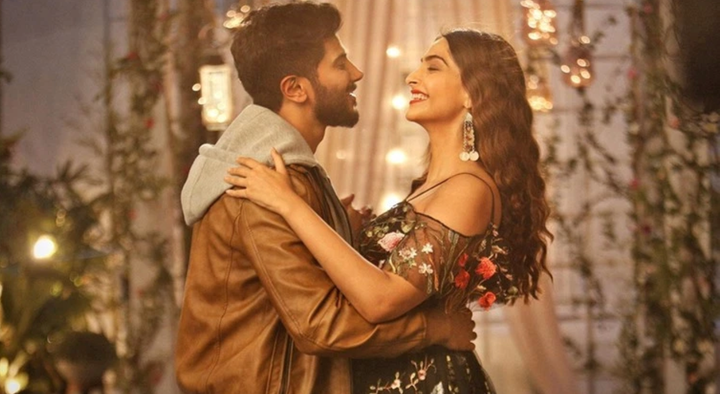 In one memorable scene in The Zoya Factor, a group of protesters gather outside Zoya's (Sonam Kapoor) house after she skips one of the cricket World Cup matches in which India is playing. Since she's the team's 'lucky mascot', her absence could cost India dearly, argue the group. However, when the team's performance stabilises after a rough start, the protesters—who've been pelting stones thus far—ask Zoya's brother, Zorawar (Sikander Kher) to open the windows so they can also watch the match.
The scene captures India's contradictions with lucidity. It sums up a country that happily deifies a middle-class advertising executive, placing abstract symbols and misguided beliefs over that individual's humanity. The fact that all it takes is a game of bat-and-ball for that belief system to shatter is all there is to know about how strong those beliefs really are.
Directed by Abhishek Sharma, best remembered for making the satire Tere Bin Laden, The Zoya Factor is a fairly watchable film, the kind of effortless and lowkey movie you'd like to watch on a Sunday night. It doesn't reach any landmark highs, but neither does it turn into a snoozefest. The best part of the film? It doesn't pretend to have any lofty ambitions and is instead satisfied with the sweet story it's telling.
Based on Anuja Chauhan's best-selling novel of the same name, The Zoya Factor weaves together cricket and India's obsession with superstition to weave what millennials, who otherwise frown upon the idea of love, would call 'a cute love story ya'—one where high-powered celebrities fall for junior-level copywriters who live in unrealistically beautiful houses.
As Zoya Singh Solanki tours with the Indian cricket team as their luck factor, locker-room politics spill over into her romance. She begins to wonder if there is another reason why the captain of the Indian cricket team, Nikhil Khoda (Dulquer Salmaan), is into her in the first place. Where the film falters is that the politics and the misunderstandings are contrived and invented purely to create conflict. The arguments and showdowns between Zoya and Nikhil feel superficial, as if they are pretending to fight, instead of actually having a confrontation.
However, thanks to the crackling one-liners and the hilarious commentary during the match sequences, the film never feel laborious and chugs along smoothly. Sonam Kapoor sinks her teeth into a role tailor-made for her. Mostly because her projected off-screen personality—of a mildly-annoying-yet-endearing-goofball—ties in with her character that has similar traits. Kapoor has some of the film's funniest lines and she delivers them with the kind of careless joy one usually associates with people who laugh at their own punchlines before sharing the joke.
But she's out of depth in scenes that require her to exhibit more emotion and as the film progresses, it becomes more of a Dulquer Factor than Zoya, a failing of the film's writing, which doesn't invest in fleshing Zoya out.
Offsetting her bumbling energy is Dulquer Salmaan, an actor with such a charming smile that it could light up a stadium. Salmaan's persona is at odds with what is conventionally associated with a cricket-team captain and that's precisely what makes his performance surprising. He brings in a metrosexual aura to a hyper-masculine universe, a refreshing shift from the stereotype of sports stars. He's the guy who makes the film's cheesy romantic lines endearing and more importantly, believable.
Sikander Kher, who plays Zorawar, is quite competent, and this is yet again a part that inverts gender-roles (usually, one sees an over-enthusiastic, stay-at-home sister, here it's the brother who lounges around pointlessly). At this point, Sanjay Kapoor could sleepwalk through his role of the urban dad with the right amount of coolth and candour.
Using advertising as a pretext to plug in brand placements should make complete sense in a film like this, which features an advertising professional in the lead role. But the decision seems purely commercial and not, say, creatively-driven because we never gain any insights on how the advertising-cricket-conglomerate industrial complex works.
The Zoya Factor is also laced with some delicious ironies.
For a film whose principle ensemble almost entirely features second-generation actors (two Kapoors and a cameo by a third; Sikander Kher, who's Anupam Kher's son; Dulquer Salmaan, son of Malayalam superstar Mammootty; then there's Angad Bedi, who is the son of noted cricketer Bishan Singh Bedi), it makes an argument about luck being irrelevant and pointless and hard work being the key factor behind success.
Of course, this is true. All these actors have worked hard to reach where they have. But the element of luck, of being born into the families they have, has been instrumental to that success.
Nothing comes close to the film's closing, though.
As superstitious notions are finally quashed and the film's credits begin to roll, it's hard to miss the spelling of the film's producer—Aarrti Shetty of the erstwhile Adlabs Films, which has now been changed to Ad-Labs, presumably due to numerological reasons.
Popular in the Community