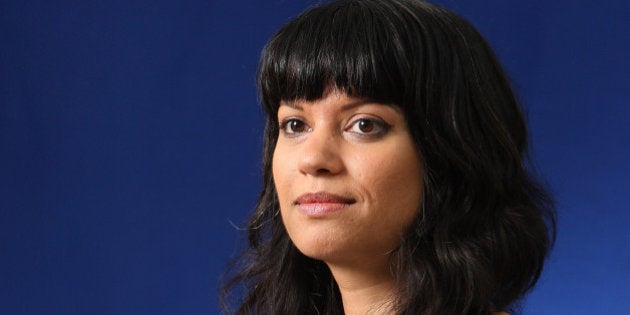 Samantha Johns was livid. She shot off an email to The Guardian, and sent a copy of it to HuffPost India. Here it is:
Dear Ms Armistead,

I read with some interest the glowing review of Anjali Joseph's new novel The Living by Amit Chaudhuri.

Comparing her to Woolf and to Tagore, the reviewer draws out her numerous strengths. However, nowhere does it outline, in passing or as endnote, that the reviewer was also her tutor, a mentor to her dissertation, when she was a candidate at the University of East Anglia. Subsequently, Joseph worked with Chaudhuri on a UEA teaching program in India; they are colleagues.

Nepotism derives from honouring, or choosing over more meriting candidates, those related by blood: a dangerous form of favoritism that excludes those not as lucky to land ticket to the DNA stall. But is there a word for another sort of favouritism, without blood ties, where a major newspaper permits a prominent novelist, and lecturer, to appoint his own student as literary vanguard? Of course writers rely on writer friends for endorsements and blurbs. But a publisher is not obliged to detached appraisal: they are here to sell books, and will do what they can to amplify the reputation of their author; this, to some degree, is par for course. But then a blurb is different from a review.

However, it might be hugely beneficial to Chaudhuri if one of his students were to publicly succeed as a writer emergent from a course where he had taught; in fact, the review sets the tone for a laudatory reception in all the media. Rather than wait for someone to bestow such honours, Chaudhuri does it himself for his former student, and now recent colleague, Joseph. Such an endorsement begs a new word for bias that is institutionally permissible, or encouraged, under the awnings of a newspaper, where one assumes reviewing is the detached examination of an artist's work. Evidently, this might not be the case at all.

Sincerely,

S. Johns
Who is Samantha Johns? She replied with judicious use of the semi colon, but with a missing apostrophe:
I am writing to you under a pen name for discretionary reasons; however, you can always verify everything mentioned therewith independently as I am merely stating the facts. I think its an extremely disconcerting move and I am appalled that the newspaper I grew up reading, and loving, has published this. I will keep you updated if I hear back from the Guardian. My own identity is sort of irrelevant in this - why would I want to court controversy? But I can certainly flag this, you will agree.
Soon thereafter, she got a terse reply from an editor at The Guardian. It said: "Thanks for drawing this to our attention. We have added a line to the review pointing out the connection between them."
The line was added at the beginning of the second paragraph of the review: "I taught and first read Joseph at the University of East Anglia, where I and some of my colleagues became aware of the striking quality of her writing."
There was no editor's note at the end of the story, as is the practice in online journalism, pointing out this addition to the review. Incidentally, Joseph's first novel Saraswati Park had also been described by Chaudhuri as the best debut novel he had read in a long time. The novel went on to win several awards.
We wrote to the editor at The Guardian, asking if she was aware of the conflict of interest in Chaudhuri reviewing Joseph's latest book; whether it was Chaudhuri who offered to review the book or if it was The Guardian who asked him to do so; and why the paper did not point out the addition of a line in an editorial note at the end of the story.
That's when The Guardian added a note below the review: "This article was amended on 17 March 2016 to make it clear that Amit Chaudhuri taught Anjali Joseph at the University of East Anglia."
Having made the addition, an unnamed Guardian News & Media spokesperson sent a reply: "As soon as we were made aware of the reviewer's connection to the author we amended the piece to reflect this. A footnote has also been added to the online version of the article."
The forced disclosure notwithstanding, the larger question of conflict of interest remains. What do Amit Chaudhuri and Anjali Joseph have to say about this? Both replied our queries saying they would find time later in the day to respond. We are waiting.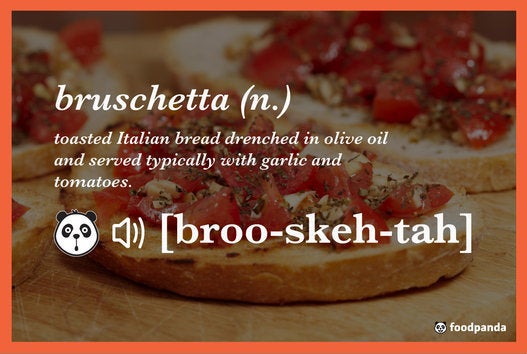 12 Food Names You've Been Pronouncing Incorrectly
Popular in the Community