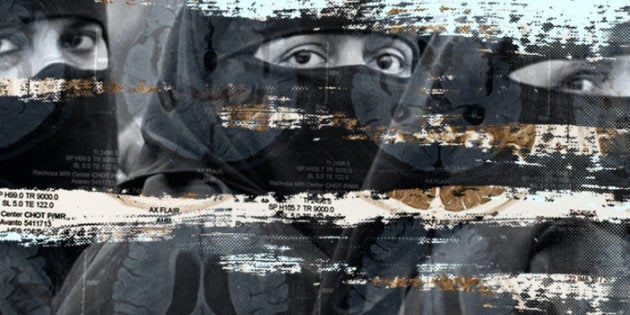 SRINAGAR, Kashmir — Jana's* hands tremble as she talks. You don't need to look very closely to see the criss-crossing tracks of scars on her forearm. The 23-year-old has, for years, cut herself because, in her words, "it was a pain that felt good".
"I fumble a lot, so please forgive me," she says, her head covered with a floral scarf. Her eyes slowly fill with tears as she starts to tell her story.
She was barely six years old when her uncle raped her. It continued for years.
"I don't exactly remember when it started, but I know I was very young and didn't know what he was doing to me," she said. At around 13, Jana started cutting herself with a blade whenever she felt anxious. Her parents — who reside in Anantnag, a district about 55kms from Srinagar — did not seek any medical help and decided to take her to a peer (spritual healer) instead.
"They thought I have been possessed by a 'djinn'."
Jana was taken to 25 peers, and each abused her in some way or the other.
"They used some dirty tricks on me. Some of them would spit water from their mouth on my face. One put insects on my body," Jana recollected years of torture at the hands of spiritual healers even as she pleaded with her parents to take her to a doctor, telling them she was not 'possessed'.
"These peers would often tie me up and rape me," she said, her voice breaking as she tried to choke back tears.
"These peers would often tie me up and rape me."
In the Valley, where half of the population suffers from some form of mental health disorder, the stigma attached to going to a psychiatrist plays a major role in treatment being denied to women who need it badly — young girls struggling to adjust to shrinking spaces of self-expression, mothers whose sons are missing, young widows of slain men accused of militancy. There is no easy way to access doctors and hospitals — there's just one hospital for mental health in the state capital, and most people don't even know where exactly it's located.Meanwhile, successive governments have done little to improve the condition.
Jana was taken to a psychiatrist only after she consumed poison in 2015 — a final cry for help. Her brother was the first to find out. "He rushed me to the hospital. If not for him, I would have been dead," she said. However, things still didn't improve for her. A local psychiatrist informed her parents that she is 'mad' and would need electric shocks. Jana ran away from the hospital.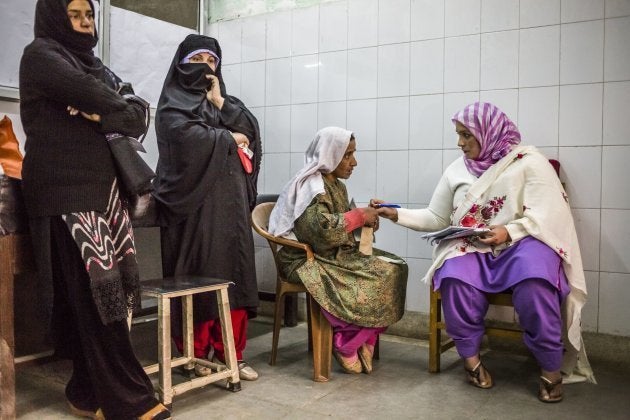 While mental health is a major issue that's not much spoken about anywhere in the country, for Kashmir, the numbers are very high. The underlying cause is the conflict, that leads to a world of living in fear and paranoia. Dr Yuman Kawoos, who works at the government psychiatry hospital in Srinagar, narrates a heartbreaking story of a 16-year-old boy who had once gone out to pelt stones with his friends. "He was chased by the police and they would often visit his home to interrogate him and his family members even months after the stone pelting incident," she said. The 16-year-old stopped going to school because he felt he was always being 'followed'. "He was paranoid," Dr Yuman said. After two weeks of treatment at the psychiatry hospital, when he was released, he pleaded with the doctors, asking them to allow him to stay in their care. The doctors couldn't have let him stay in the hospital, so his family took him home. "I haven't heard from since then. It's been six months," she said.
This is the reality in Kashmir. Living in fear may have become the norm, but at some point, it takes a toll on the mental health of the people living there.
Dr Arif Maghribi Khan who runs the Sehar Welfare Trust — an NGO that works on mental health issues of people in Kashmir, especially of women — says it takes a lot of convincing to get people to even reach out for therapy — not uncommon in other parts of India as well, given the stigma and limited information available about mental health.
"There was this young girl who found out about my work through an article I had written for a newspaper. She then set up a new Facebook profile with a man's name to send me a 'friend' request."
"There was this young girl who found out about my work through an article I had written for a newspaper. She then set up a new Facebook profile with a man's name to send me a 'friend' request," Dr Arif said, reflecting on how women try to protect their identities till they a find a safe space.
Every time she would visit the doctor, she would use a different name.
The self-practitioner has set up three clinics in three different areas — in Batamaloo, Kralpora and Rawalpoda. When you enter his Kralpora clinic, you will not know that it's a counselling centre. The board says in bold letters, 'High blood pressure, diabetes, joint pain, heart palpitation'. Below that, in tiny font, it says, 'depression, anger, anxiety'. Shelves are packed with boxes of medicines for fever and diabetes. Dr Arif says it's a potent way to masquerade a counselling centre as a pharmacy.
Only when you look behind the curtain, you will find a table and three chairs where patients regularly come when they are severely depressed.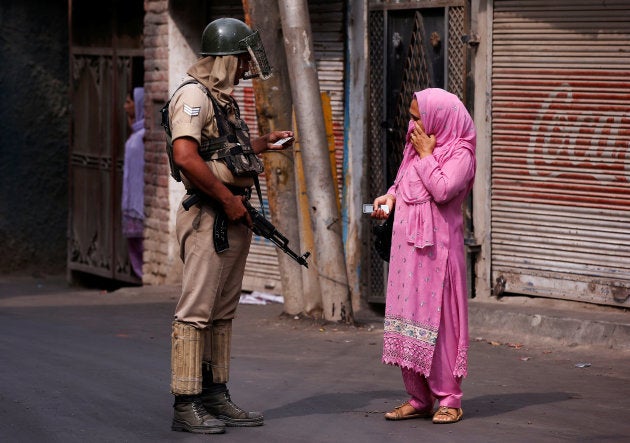 In a society where a large number of women still stay indoors while their husbands take on the role of breadwinner, Dr Yuman Kawoos — one of the only two female psychiatrists in Kashmir — says it becomes difficult for women to express themselves because of societal expectations.
Dr Yuman herself faced opposition from her family and friends because she chose to be a psychiatrist.
"Paagal ki doctor banogi? (You will be mad people's doctor?)" she was often asked by her relatives, who kept telling her that she should choose gynaecology instead — a "respectable" stream of medicine women in patriarchal India are still expected to opt for, since it involves interactions with mostly women patients.
Iqra*, one of Dr Yuman's patients, visited her at the Psychiatric Diseases Hospital, the only government hospital in the entire city for mental health, after she lived with depression for four years.
"When I would ask my parents to take me to a psychiatrist, they would say that I should engage myself in activities. They would tell me that no one will get married to me if I go to a paagal ki doctor," she said.
Years later, she found the courage to secretly visit the hospital during her college hours.
When Dr Yuman prescribed her medicine for depression, she told her that she won't be able to take them at home. "I was scared my parents will find out, and they will not like it," she said. Dr Yuman finally managed to convince her father to continue her therapy.
Jana, who was diagnosed with PTSD, also had to secretly find a way to get therapy. "It's been a year since I am on therapy and medication, my parents are still not aware," she said.
Dr Arif pointed out that mental illness mostly affects women between the age of 18-37.
"If the patient is of marriageable age, many of their family members choose not to go to a doctor because that would mean neighbours, relatives and prospective grooms finding out," he said.
"In our neighborhood there is a lady who is completely mad, and her family is fed up... they are preparing to take her to the mental hospital. But we don't even know where the mental hospital is."
Dr Arif has found innovative ways to treat them. Besides the counselling centre masquerading as a pharmacy, he has a "secret clinic" at Rawalpora — an hour's drive from Srinagar — where he sees about 2-3 patients every Sunday.
"I make sure their timings don't clash. This was opened far away from the city so they can come without being worried about families and relatives finding out," he said.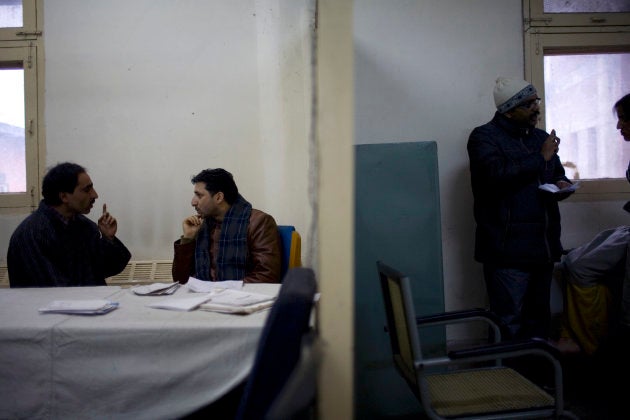 The doctor also points out that domestic abuse, which he believes is one of the major causes of depression among women, also stems from conflict and militancy. He says that often, Kashmiri men feel humiliated at the hands of security personnel, and express the anger at home, affecting their wives and children. "Many of them suffer from PTSD and depression, and because it remains untreated, it results in them affecting their families too," Dr Arif says.
The self-practitioner says doing normal things like going to buy groceries is difficult in a place like Kashmir. "The Kashmiris often get into confrontations with the CRPF men for petty reasons like not carrying their identification card," he said. This, he says, leads to them feeling a sense of being 'bullied'. "They go home and vent out their anger," he said.
Fozia and Shaik Shafiq are siblings, born two years apart. They are both autistic. For several years, 25-year-old Fozia, who also has schizophrenia, was taken to peers to solve her "anger and hallucinations".
Hasseina, 45, Fozia and Shaik's mother, had to leave their home in downtown Srinagar and move to Kralpora after their neighbours and their children constantly harassed her "mad" children.
"I didn't know what was wrong with them, so I took them to many peers," she said. After years of harassment from neighbours and the pressure of handling two autistic children, Hasseina, too, is going through counselling for depression.
Hasseina is worried about her children's marriage: "This is all I think about. Who will marry them?" Almost instantly Fozia reacts to her mother's worry and says, "Ye tchen darith!" (What marriage? Throw it in the dustbin!)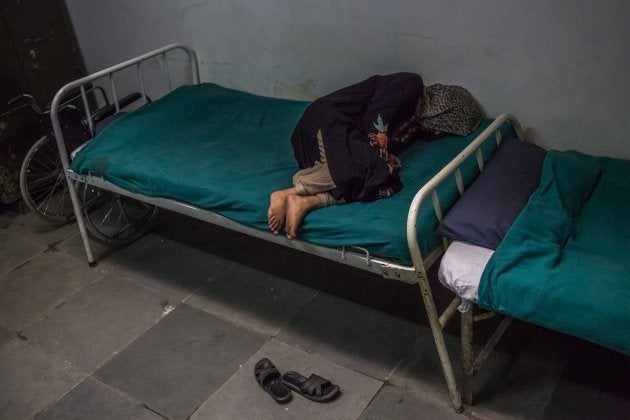 It's the same with almost all the patients who queue up every Thursday at the SMHS hospital to meet Dr Arshad Hussain, a leading psychiatrist and associate professor at Government Medical College in Srinagar. In the last 17 years that Hussain has worked as a psychiatrist, he has only seen patients seek help when the illness gets "severe".
However, Dr Arshad says that he doesn't see alternative healing as a bad thing.
"For some people, faith is important. And alternative methods can play a role," he said. But in most of these cases, they eventually come to the clinic when the alternative methods fail.
"Of the 92% who need help, only 7% actually go to a doctor," he said. The statistic is a tragic reminder that despite mental trauma, a lot of Kashmiris still don't get help.
Dr Himanshu Mohan Kumar, Epidemiologist at MSF India, who was a part of the team that conducted the survey, says a 'mental hospital' is "often referred to as a last resort; when all other treatments and efforts had been exhausted".
The MSF survey notes these hard statistics: 50 percent of women and 37 percent of men are likely to suffer from depression; 36 percent of women and 21 percent of men have a probable anxiety disorder; and 22 percent of women and 18 percent of men suffer from post-traumatic stress disorder (PTSD).
A 28-year-old woman who was interviewed for the survey said, "In our neighborhood there is a lady who is completely mad, and her family is fed up... they are preparing to take her to the mental hospital. But we don't even know where the mental hospital is."
Every Thursday at the SMHS hospital, Dr Arshad barely gets a chance to get up to drink water. On an average, 300 people visit him between 11am-3pm. He says the crowd is a little less at the psychiatry hospital, but it's still a lot for him to deal with alone.
Dr Arshad says there are about 16 psychiatrists and six therapists operating in the government hospital. Given that about nearly 1.8 million adults in Kashmir suffer from mental ailments, it's not even close to enough.
"I can't deny that it's not an ideal situation," said Dr Arshad.
To put things in perspective, there are more than 70,000 personnel of the Central Reserve Police Force (CRPF) in the Valley. How is mental health of people living in one of the world's most militarized zones not important enough for the government to employ more doctors and build more hospitals?
In fact, there's not even any health care facility available for women.
Shazia*, 45, doesn't talk much anymore. "I only have bad thoughts all the time. I don't want to smile, do anything," she says. Shazia has been diagonised with severe depression as her concerned husband, Muhammad, asks the psychiatrist, "When will she get better? My daughters in-laws often complain, and tell her that she will turn into her mother." It is these kind of problems, the shame that comes with mental health issues, that make people avoid treatment altogether.
Dr Yuman says there's a massive number of under-reported domestic abuse cases that people refuse to talk about. "In Kashmir, families and relatives live very close to each other. It's a social embarrassment to talk about issues at home. And who do you even talk to?"
Freny Manecksha, a journalist from Mumbai, writes in her book 'Behold, I Shine: Narratives of Kashmir's Women and Children' that the conflict has also played a role in resulting in constriction of spaces where women would meet and talk to each other. She quotes Dr Arshad Hussain in her book, where he says that women stopped stepping out after the 90s as traditional spaces like yaarbals (washing ghats) and baadamwaris (almond gardens) eroded due to conflict and urbanisation. This meant that women had fewer spaces to talk to each other and release pent emotions.
"A lot of women can't tell the male psychiatrists about their problems, especially when it is about marriage. That is why there's a need for women psychiatrists in Kashmir," says Dr Yuman.
Two years ago, the government medical college had started a women's ward after reports of unprecedented rise in psychiatrist illness among women. The ward would address issues on menstrual dysphoria, postmenopausal symptoms, and psychiatric illness in pregnancy and delivery. It was to provide counselling for marital problems after the rise of incidents of domestic violence. However, it's been shut for eight months now. Dr Yuman says her requests to keep the ward running have fallen on deaf ears.
Often, the men in Kashmir feel humiliated at the hands of security personnel. So, they express the anger at home, affecting their wives and children.
Self-practitioner Dr Arif says often he meets women who are severely depressed after tolerating abuse for 10-15 years. Dr Arif has special sessions for widows and 'half-widows' where he gives them therapy for free.
As per government estimates there are about 1,500 'half-widows' in Kashmir still waiting for their husbands to return. "In Kashmir, a lot of women have seen many deaths. Losing your sons and husband aren't easy. And, sometimes, for years, they keep waiting for them to come home. This leads to a lot of traumas," he says.
The very nature of war puts women in crisis, while the actual political conflict is a confrontation between states, militants and security forces.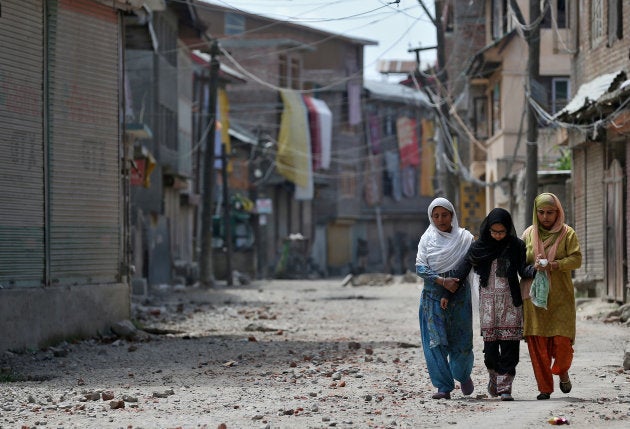 In fact, conflict is the underlying cause to most of the mental health issues in Kashmir. Poverty and unemployment are major factors that lead to mental health issues — often a result of the decade-old conflict. The MSF survey notes that for the past 27 years, the ongoing political situation in Kashmir has restricted the development of private industry and curtailed a once-flourishing tourist industry, which served as an important source of income for many households in the valley.
"Conflict destroys social and economic structures in communities, leading to a breakdown of the social and material fabric. Poverty, unemployment, underemployment and loss of social support networks all have a negative effect on mental health. The impact of daily stressors on mental distress in conflict-affected populations should not be underestimated," says Dr Himanshu Mohan Kumar. Dr Kumar emphasizes the need for counselling services at district level.
"I only have bad thoughts all the time. I don't want to smile, do anything."
As Dr Arif rightly points out, "The tragedies never end here. We just keep waiting for peace."
(*Names have been changed to protect the identities of the women.)