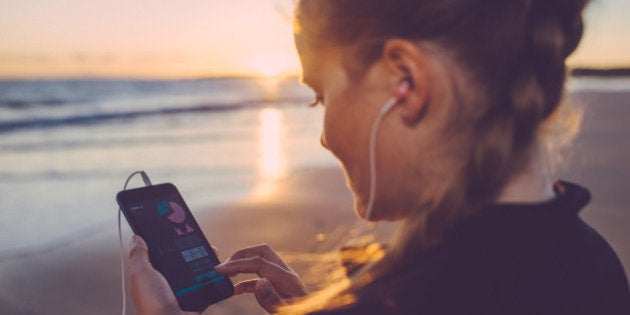 Appropriately enough, the World Wide Web is awash with music from all over the world. Like much else, the scope and reach of music has grown manifold in the era of the Internet. People can now listen to songs, old and new, from any corner of the globe. The Internet is also a platform for artists to demonstrate their talent and output, and to get discovered, something that was a little harder to accomplish earlier. Here are some websites and apps that, in different ways, help listeners explore new sounds.
Do you like listening to one artist for hours? If so, never ending playlist is a great website to run marathons of your favourite artists. You just have to type in the name of the band you want to listen to and a long playlist of their songs will show up on the screen. No need to compile that "all time greats" playlist now.
This one is my current favorite music discovery website. It has a world map and a button for every decade. You just have to pick a country and a decade and the jukebox starts playing the songs. You can also 'like' the songs to bookmark them for later discovery. There is also an option of changing the mood, to 'slow,' 'fast' and even, 'weird'.
Is your question, "Which other artist plays music similar to this?" Then you have come to the right place. All you have to do is enter the artist's name and the website will present a YouTube playlist of a similar but maybe little-known artist for you.
The 'Band of the Day' app appeared in 2011 and was discontinued in 2015 and in that time they introduced almost 1,400 bands representing different genres of music. You can still go through each of them and listen to some of their tunes on the website. The app is not adding any new bands but hours of music still await you.
If listening to a new band every day is not your thing, Music Geeks offers a byte sized alternative -- a new song every day. The website posts an undiscovered song every day. You can also subscribe to its newsletter and get the song in your inbox without having to visit their website.
Often, the story behind a good song goes untold. So Hrishikesh Hirway picks the songs he likes and interviews the artists about the process of making the song. Each episode of this podcast is full of sounds, artists and music clips from various genres. You can discover so many things here while geeking out on the recipe of a good song.
You are probably aware of a website called 8tracks which allows you to create different kinds of playlists. Muru music has taken a slightly different approach to compiling playlists. You pick a genre or a mood and then the duration of the listening time. The app will create the playlist for you automatically.
Popular in the Community