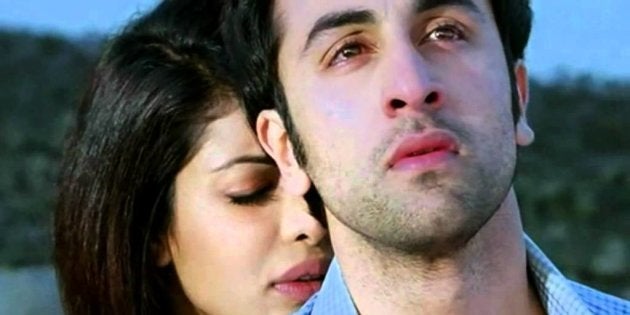 Deepika Padukone discussing her fight with depression in public was brave. And very important. The reasons are pretty obvious: there are one myth too many about mental illnesses, it is mostly quite a taboo in the Indian society and a celebrity of her stature sharing her personal experience can make it easier for people to seek and extend help.
Following Padukone, several celebs like Karan Johar, Honey Singh and Anushka Sharma have come out in public about their struggle with mental illnesses
However, ironically enough, Bollywood continues to be a medium which often misrepresents mental illnesses. When it is not mocking it, melodrama eclipses a believable representation of such illnesses.
"Depression is an illness which is still more common among the lower socio-economic societies than in the upper affluent society," says Dr Priya Ranjan Avinash, a senior consultant psychiatrist at ePsyclinic.com. "Moreover suicide is the second largest killer among the 15-30 age group in India, and mostly in lower and middle class India. This I am emphasising, because such celebrity endorsements can sometimes take our attention away from the larger community, which requires the maximum help."
There have been debates over the authenticity of the depiction of mental illnesses in films like Taare Zameer Par (Dyslexia), Black (Dementia), My Name Is Khan (Asperger's), Udta Punjab (Alcoholism).
However, there are some films which, according to psychologists, have gotten the portrayal of mental illnesses grossly wrong.
Dr Era Dutta, a consultant psychiatrist with Fortis Healthcare, Mumbai agrees: "The movies shown today are helping. However, Indian films in the past have done a lot of damage, which I daresay is permanent," she says.
Here are a few movies that these experts feel have severely misrepresented mental illnesses.
Karthik Calling Karthik -- Vijay Lalwani
The psychological drama features Farhan Akhtar playing Karthik, a man with schizophrenia. The schizophrenia bit is kept as a 'mystery' for the better part of the film, and it is later revealed that the schizophrenic protagonist calls himself up and encourages himself or discourages himself. This leads to Karthik leading a tumultuous life.
Saima Fahreen, a Chennai-based psychiatrist who has also done a masters course in criminology, says that the idea of a person using schizophrenia to give himself confidence is unheard of as an actual symptom. "There are mood swings and suicidal attempts, but this is not accurate," she says.
"Although the concept was interesting, the writing and execution failed in accurately depicting schizophrenia," says Anureet Sethi, clinical psychologist and co-founder of Trijog. Her co-founder Arushi agrees saying the depiction of the illness was extremely ambiguous. "It lowers the sensitivity of the condition by calling it a 'secret'.
Kyon Ki -- Priyadarshan
This film tells the story of Anand who is diagnosed with a mental disorder which makes him violent after losing his lady love. He then goes on to fall in love with a doctor at the hospital he is admitted in. Salman Khan plays the role of Anand.
Apart from Salman Khan, nothing works for the movie says Dr Dutta. "The medical procedures showcased were from a gone era or fictional books, and no longer used. The usage of electro-convulsive therapy in such a brutal manner is completely fictional, and psychiatrists don't perform lobotomies. It was rather misleading that a doctor would punish a patient to this grave extremity," she said. The movie has in the past been ridiculed for its fallacious representation of patients, as well as the insensitive language used to describe them, including the word asylum to describe a nursing home.
Humshakals -- Sajid Khan
In one of the several embarrassing scenes in this Sajid Khan film, three sets of doppelgängers are seen running around a mental health hospital making strange faces and noises. The people populating the hospital too, according to psychiatrists, are caricatures and not remotely honest representations of people suffering from mental illnesses. In fact, Khan uses mental illness and caricatures of people suffering from it as props for 'comedy'.
"Mocking at those with mental health problems may be easy and make for slapstick comedy," says Dr Dutta. "But it sends across strongly negative messages to the masses where thousands of stigmas against mental health disorders already exists. It encourages people to feel okay about making fun of those who are struggling with grave illnesses."
"Psychiatrists are not people who make zombies out of patients. Neither are all patients violent like they show in the film," says Dr Dutta.
Anjaana Anjaani -- Siddharth Anand
Released in 2010, Siddharth Anand's film starring Ranbir Kapoor and Priyanka Chopra, narrates the story of two people who attempt suicide several times. However, they bump into each other during one such attempt and end up falling in love. And in the most filmi way, live happily ever after. Only, that's not remotely what people struggling with suicidal thoughts go through in real life.
"This movie romanticises a very serious psychiatric issue, and even portrays it as a fancy thing to do," says Dr Avinash. "Romance doesn't fix mental illnesses, and any individual who suffers from repeated thoughts of suicide should immediately get medical help. None of that comes across in the movie, and undermining mental illnesses in this manner only adds to the existing misconceptions about these issues."
You Me Aur Hum -- Ajay Devgn
Released in 2008, the movie features a psychiatrist (Ajay Devgan) who is married to a woman (Kajol) who is diagnosed with symptoms of Alzheimer's-dementia. "Kajol's character starts having florid symptoms of dementia at a very young age. This may goad young people to mistake occasional forgetfulness as signs of dementia," says Dr Avinash.
While the symptoms are not very far from what happens in real life, Black probably had a more accurate representation of the disease. The film showed Amitabh Bachchan's character suffering from it at an advanced age, which is what happens in the majority of cases.
"Alzheimer's Dementia very rarely hits young people and remains largely a disease of old age," says Dr Avinash.
Barfi -- Anurag Basu
"Though the movie did well at the box office, the intensity and challenges experienced by an individual suffering from an Autistic Spectrum Disorder were not well portrayed," says Anureet Sethi, talking about Priyanka Chopra's character.
"The movie completely failed to portray the hardship that an individual goes through when autism is left undetected and the patient doesn't get specialised care. It emphasised the romantic relationship between the autistic girl and the protagonist, but that was very far from the way autistic people experience romantic feelings," says Sethi.
Instead, the movie focused on the partner's acceptance of a person with autism.
Hasee Toh Phasee -- Vinil Mathew
The 2014 romantic comedy, which did very well at the box office, revolves around Meeta (Parineeti Chopra) who falls in love with her sister's fiance played by Siddharth Malhotra. It is never made clear what mental disorder she suffers from, though there are signs of depression.
A depressed 'Meeta' is also referred to as 'mental Meeta' in the film's pre-released material. She is seen indiscriminately popping pills, with no fixed dosage. The same leads to strange cravings and side effects.
Eventually, the 'hero' in the film, tells her to stop taking pills, indicating that's a sign of weakness. Like a good heroine, she stops.
"Not only is the depiction of depression unconvincing, the fact that the male protagonist asks the woman to stop taking pills because weak people do so is grossly misguiding. This will stop people from seeking proper medical assistance if they are suffering from depression," says Dr Avinash.
Popular in the Community