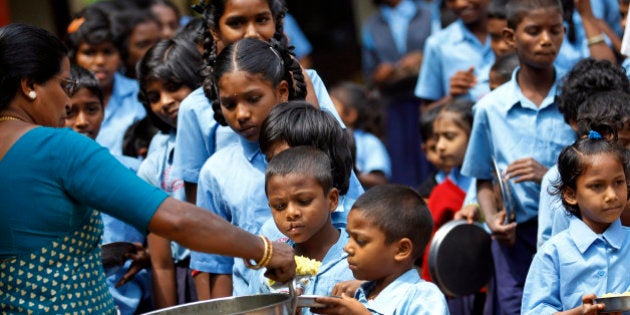 Radhamma, the head cook at a government school in Karnataka, can only keep her job if she doesn't actually prepare any meals. She is a Dalit woman who earns Rs1,700 for her family of seven from the Adi Karnataka caste.
Over 100 children have left Government Higher Primary School in Kagganahalli village since Radhamma, 34, was appointed as the cook for the Midday Meal Scheme in February 2014. The Indian Express reported today.
The parents of the remaining 18 students are allowing their children to stay on the condition that she no longer prepares meals. One student in the fourth grade said that he goes home to have lunch.
"No one ate today," Radhamma writes in the log she is required to maintain as part of the Midday Meal Scheme, the newspaper reported.
Mulbagal Block Education Officer N. Devaraj told IE that local authorities have decided to stop the the Mid-Day Meal scheme in the village of 452 people - 40 percent of them belong to Scheduled Tribe category and around 18 percent are Dalits.
"Despite the efforts of elected representatives, IAS officers and others in the region, villagers refuse to send their children to the school," he said.
In Karnataka, a school can shut down if it has less than 10 children. School headmaster Y.V. Venkatachalapathi said that parents come to demand transfer certificates for their children. "They abuse me if I try to convince them not to take their wards out," he said.
The exodus of students appears to be a result of objections to the appointment of Dalit cook by upper castes in the village, and prevailing caste politics, which has led to children from different backgrounds to leave, The Express reported.
Channarayappa, a resident of Kagganahalli village, who belongs to a Scheduled Tribe, said his nephew has shifted to another school.
"All the students have left due to pressure from the upper castes in the village. Nobody is willing to have food prepared by me. Even students belonging to my caste have been forced to leave the school," said Radhamma.
C. Thipanna, who used to head the region's School Development and Monitoring Committee, recalls that the Kagganahalli school was among the top government schools, but he sympathises with the parents who have withdrawn their children.
"How can people tolerate a Dalit woman cooking for their children? I feel very bad for the school," he said.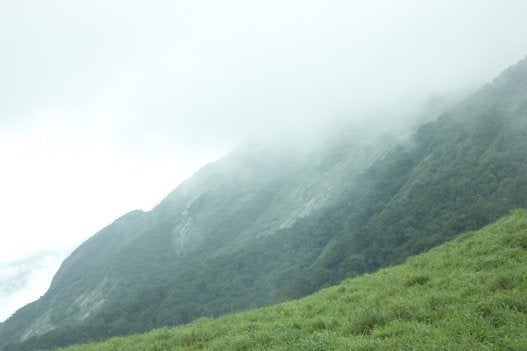 15 Breathtaking Trekking Trails Across India
Popular in the Community