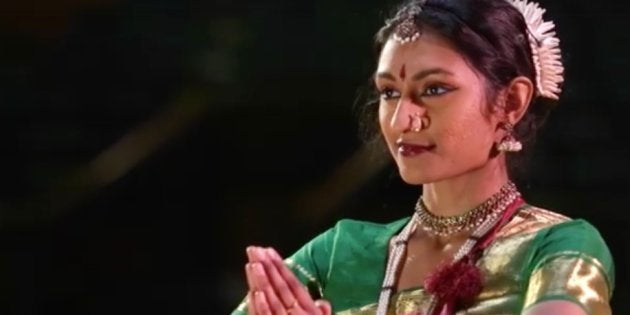 It's been two years since the Supreme Court of India recognised the transgender community as belonging to the "third gender", giving them legitimacy alongside the two predominant gender identities that have been around so far. But change is a much slower, more complex, process, impossible to usher in overnight simply by amending the law. Until the mindset of society evolves and citizens hone their empathy, transgenders in India will be fighting the battle for equality and dignity for many years to come.
Performed by Aarthy Sundar, an IndianRaga Dance Fellow from Texas, the piece uses classic elements of abhinaya — enactment — to depict a range of emotions in the character. The inspiration for it, as Sundar said, came from her familiarity with the discrimination faced by two transgender performers she knows.
"Bharatanatyam is essentially a story-telling art. The abhinaya in it is very powerful and can be used in many different ways," she said. "This is an avant garde topic to choose, and the whole piece follows the grammar and syntax of Bharatanatyam while presenting a very different topic and theme."
When she proposed the idea to Sriram Emani, founder and CEO of IndianRaga, he was "intrigued".
"A key requirement of mine was that it should have an empowering tone and connect with those who are not yet sensitised to LGBTQ issues," Emani told HuffPost India. "Starting the piece on a high, vibrant note was important to me for the same reason."
Other IndianRaga Music Fellows supported the production in several ways. While Sushmitha Ravikumar and Kaushik Hariharan provided the music, Ananth Kumar and Naren Pullela added percussion to it, creating a beautiful synergy of music and expressions.
Three ragams, conveying distinct moods, bring different shades of meaning to the performance. Beginning with Hansadhwani, with its light-hearted ebullience, the music moves to the sombre ragam Thodi, before ending with Natabhairavi, which leaves behind a note of acceptance.
Every movement feels intensely alive with a myriad emotions, moving from unalloyed joy to unadulterated sorrow, while also crossing over into grey areas of dilemma and distress. Watch the full performance.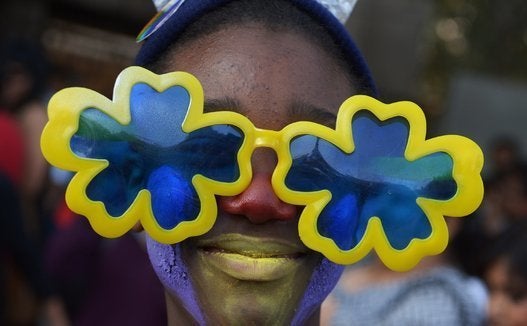 India's LGBT Movement: A Timeline
Popular in the Community