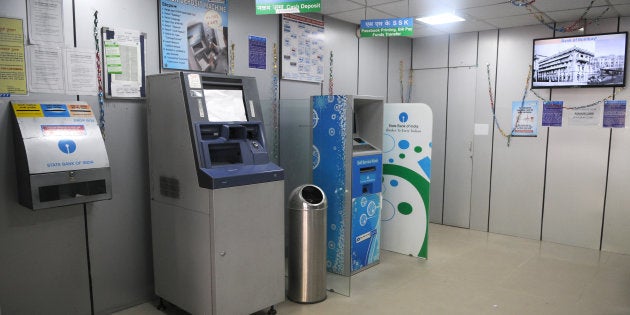 At 8 PM on 8 November, Prime Minister Narendra Modi made a historic announcement to scrap the current denominations of ₹500 and ₹1,000 notes from midnight, four hours later. By 10 PM that evening, people were lining up at ATMs to withdraw money. Chaos prevailed.
The announcement made with the intention of removing black money from the financial system entails huge operational adjustment for banks. And, to keep the element of surprise, everyone, including cabinet ministers, was kept in the dark.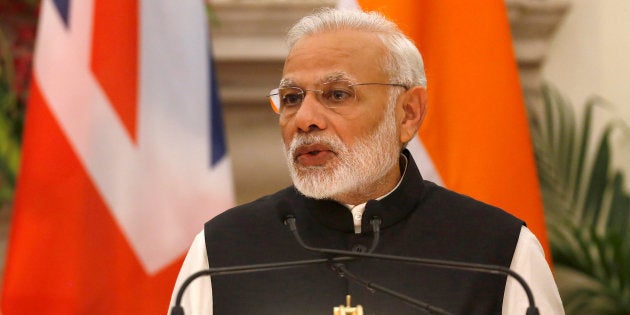 Bank currency managers were called by RBI on a very short notice on Monday and handed a locked chest. The instructions were to not open the chest until RBI gave the go head. And, the green signal was only given after PM's address to the nation.
"We were called for a 7PM meeting [with RBI]. For an hour, we chatted about this and that including S4A (Scheme for Sustainable Structuring of Stressed Assets), till at 8 PM they switched on the TV and told us to listen to the PM's speech," the managing director of a state-owned bank told LiveMint.
Operations for the planned demonetisation were set in motion almost six months ago. The design was finalised around then and printing of the new notes began three months ago. As of now, 3.5 billion ₹2,000 notes have been printed and some million new ₹500 notes.
Before the PM's announcement, a total of 6.3 billion pieces of ₹1,000 notes and 15.7 billion pieces of ₹500 notes were existent. Now they all have to be called back.
And, the big challenge for ATM companies was to quickly release all ₹100 notes and circulate the new notes as well. On 9 November, RBI called a meeting with the ATM companies.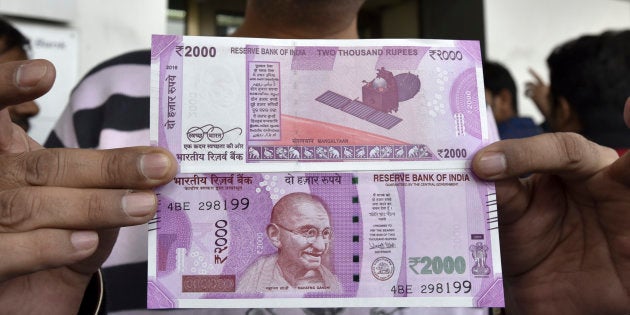 "We had a detailed meeting with RBI and we are figuring out on how to make the operations smoother for the consumers. We are extending full support and working extra hours to make things happen," a spokesperson from CMS Infosystems, a company that handles ATM operations, told HuffPost India.
Before we look at how ATM operations will be handled over the next few days, let's quickly look at how ATMs are filled with money.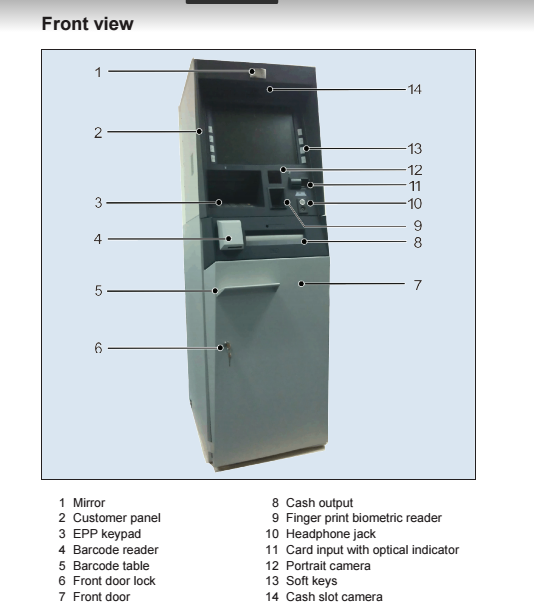 An ATM has drawers called cassettes filled with money. Usually, an ATM holds four cassettes. (There are some with three and two as well.) Many ATMs have 2 cassettes filled with ₹1,000 notes, one with ₹500 notes and one with ₹100 notes. On an average, a cassette's maximum capacity is 2,000 notes.
Now, each cassette is also calibrated to act in a certain manner to handle a certain currency. It works with the software and the whole ATM machine in tandem to identify features such as weight, dimensions, design and security features of a currency and dispense them.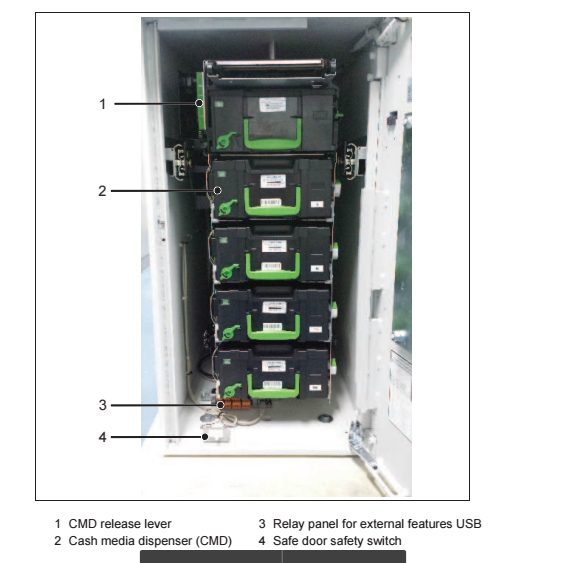 Let's take a look at what is going to happen in the coming weeks.
From 9 November onward, operations have begun to first empty all ATMs and take out all currency notes, even the ₹100 denominations.
Then, the reconciliation of ₹100 notes will happen at the bank and they will be sent back to ATMs.
Meanwhile, some cassettes will be calibrated to handle ₹100 notes. It is estimated that this activity will be completed by the end of this week.
ATMs work on a mechanism called the switch which handles and controls all transactions. The switches will be reconfigured to instruct ATMs to dispose of only ₹2,000 in one transaction. Later the limit will be raised to ₹2,000.
Since there are new features in the ₹2,000 and the new ₹500 notes, ATM machines have to be tested for them.
ATM companies have started the modification at the software level and the test centres to handle the new currencies.
The cassettes and switches will have to be re-calibrated for the new currencies.
The magnitude of the operation can be estimated from the fact that there are over 2 lakh ATMs spread across the country. The average transaction size per day is ₹4,000 and the average number of transactions is 125 per ATM. So, the ATMs handle over ₹10,000 crore in currency everyday.
"Our immediate focus is on evacuation and replenishment of ATMs across the country and we are looking to complete this in record time," Rajiv Kaul CEO of CMS systems, told HuffPost India. "We not only need to replenish the machines with the new notes but also ensure every ATM recognizes the new notes and manages multiple replenishments due to lower denominations. We are also planning for perceived uncertainties in the consumer's mind that are likely to result in greater number of withdrawals,"
"Our goal is to collaborate with the banks, NPCI and RBI to minimize the impact on consumers especially insmaller towns and rural areasdue to their greater reliance on cash," Kaul added. "In fact, CMS Infosystem as the market leader covers 92 percent of all districts in India and are best positioned to deliver on this pressing requirement. We believe the entire country's ATM network will be streamlined to the new order in the next 2 to 4 weeks."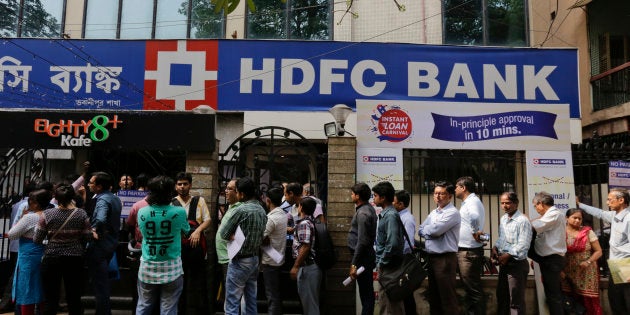 One of the biggest challenges for the ATM companies would be refilling the ATMs. In India, generally, a machine is refilled every alternate day unless it is in a very busy area. The norm is to refill an ATM when it is half empty rather than when it is completely empty.
Now, since only ₹100 note will be in circulation for a few days through ATMs, the machines will empty very quickly and require a quick refill.
"We have to plan out on how we would be filling out the ATMs. The discussions are being held with RBI and banks on how to distribute the money in an efficient manner. Some of the busiest areas would need multiple refillings in a day," the CMS spokesperson said.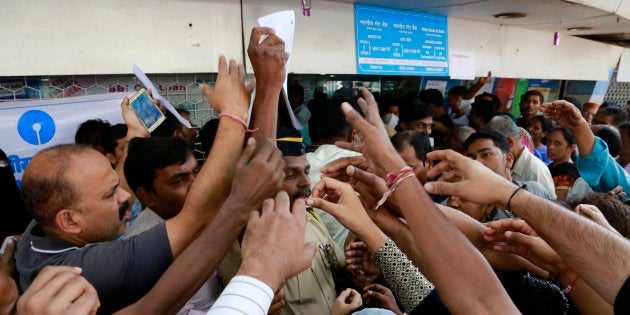 "We welcome this move by the Govt. Of India. AGSTTL, including Secure value India Limited, is working closely with our partners, banks, and the necessary authorities to replace and refill currencies for seamless customer transactions," Ravi Goyal, Chairman and Managing Director of the ATM service provider AGS Transact Technologies Limited, told HuffPost India.
An operation at this scale is going to take some time, even as customers queue up outside banks and ATMs. Many poor people have been affected by the government's move. Banks and ATM companies are expecting the switch to take at least 8-10 working days before normalcy is restored.