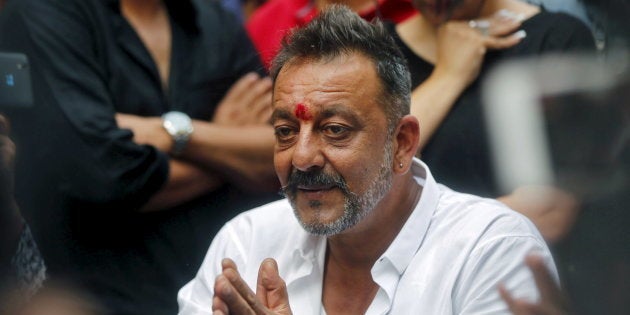 The actor opened up and spoke about the details of his jail term, which was marked by several furloughs. He read holy texts like the Bhagavad Gita, the Ramayana, and the Puranas; aside from that, he taught himself Marathi (he was incarcerated in Pune's Yerwada Jail) and learnt to make paper bags in jail. While he lost a noticeable amount of weight in jail (perhaps because of the food, which he hated), he used buckets and clotheslines to work out.
"I also worked at the radio station and in the natak mandali in jail where I taught 60-70 convicts serving out life sentences to mouth dialogues, sing, dance and express themselves through skits," he was quoted as saying. This exercise culminated in a cultural function held after six months of practice, to which senior jail authorities as well as filmmaker Rajkumar Hirani were invited.
Aside from all this, it turns out that Dutt may have also earned his first writing credit whilst serving his sentence. A story conceived by him and written by two fellow inmates — simply named as Zeeshan and Dr Sameer in the MM story — is currently being polished by director duo Sajid-Farhad (Housefull 3). It is said to be a "light-hearted take" on prison life with the eventual message of reformation. "Once the script is locked, we'll pitch it to a couple of actors, we need someone younger," Dutt told MM.
Read the full interview here.