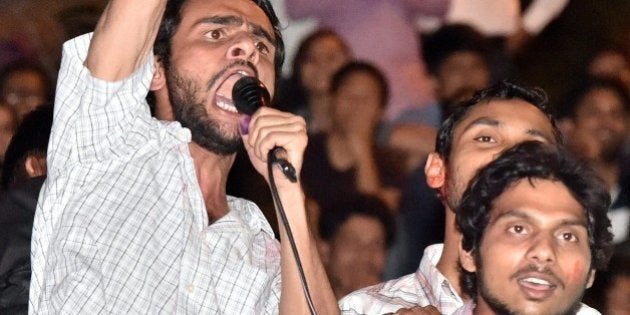 In the three weeks that they spent in jail, JNU students Umar Khalid and Anirban Bhattacharya had much to learn.
While some policemen lectured them on nationalism, some others became their 'friends', with one among them gifting the two a paper boat, and another announcing his support for the students since he 'hated' the RSS.
While many of them lectured the JNU students, who were arrested on charge of sedition, accusing them of 'biting the very hand of the country that fed' them, both of them got a peek into the policemen's idea of nationalism through several experiences.
One of the officers kept addressing his colleague from the Nagaland Armed Police as 'chinki', reports The Telegraph.
Umar was in fact told not to move without permission because the 'chinkis' did not understand Hindi and they ate humans.
While lecturing them on 'patriotism', the cops kept on referring to Kashmiris as 'others'.
"One officer told us he hated the RSS and how the organisation was anti-Dalit," Umar said in an interview after he got bail. "He said he had to do his duty of investigating us, but he actually supported us."
The students got bail on Friday as the court questioned the Delhi Police's basic understanding of what sedition entailed.
In an interview, the JNU students said that they didn't give lectures to policemen on subaltern studies or demanded momos or biriyani, but they did request for cigarettes and even got them.
They even made friends with some policemen inside the jail and Anirban said he will 'miss them'.
"We used to speak to them at length. There was one day when it was raining heavily and one of the policemen made a paper boat and gave it to me through the window. I still have it. I think we will all miss each other," he said.
While some policemen kept telling Umar that he was a 'bad Musilm' with comparisons such as "look at inspector Khan, he will give up his life for the country," the students also met a few officers who were "Ambedkarites".
In fact, one of the officers told them he hated the RSS and hence supported them, but he was just doing his duty.
When they were transferred to Tihar after three days of judicial custody, the students found a jail employee who used to defend them each time somebody decided to lecture them on patriotism.
"He would ask them if they knew what the government did to Rohith Vemula," Anirban said.
A guard once decided to have a serious conversation with Anirban on condoms, notes the Telegraph report.
Besides the arrests, JNU also made headlines after a BJP lawmaker said that the students danced naked at night, and "3,000 condoms and 500 abortion injections" were found everyday on their campus.
The jail guard, who was clearly intrigued, asked Anirban, "Is it true that you people use 3,000 condoms every day," .
"Are condoms good or bad and shouldn't people be using them?," Anirban asked the guard in response.
The guard agreed with him and said, "Yes, boys won't have sex after 50."
Impressed with Anirban, the guard then reportedly told the medical officer (who would routinely lecture on patriotism) that he will become their supporter if they listened to them for ten minutes.
Before leaving the jail premises, Anirban left a message.
"Before leaving, Kanhaiya had written on the wall of the cell, 'India, the largest democracy in the world. Let's think... equality is indispensable to democracy'. When I left, I also wrote something. I wrote 'People shouldn't be afraid of their government, the government should be afraid of its people'."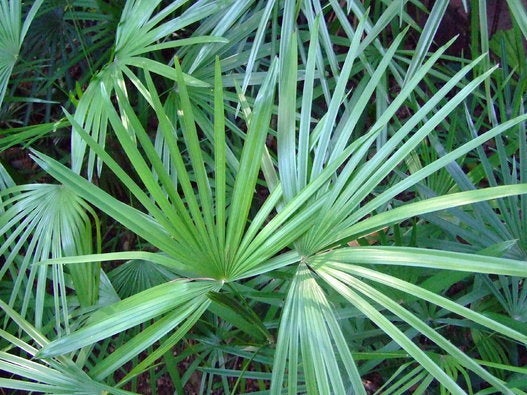 11 House Plants That Will Help Grow Fresh Air Indoors
Popular in the Community