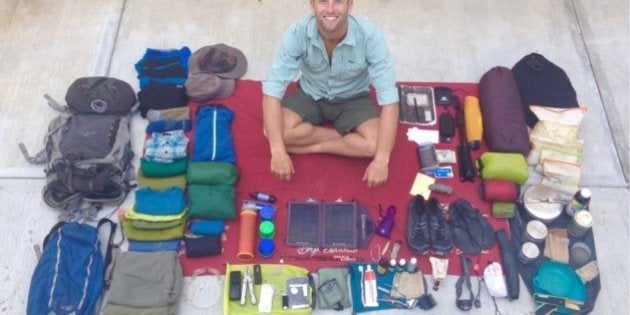 A lot of people say they lead a simple life with minimal needs. Most of them want to travel the world with a backpack. But American entrepreneur and environmental activist Rob Greenfield is living the dream by cutting down the clutter in his life to just 111 things he possesses.
Greenfield believes in earthly living and giving back to the society. He is a TV host on Discovery channel's show Free Ride and has written a book called 'Dude making a difference'. He has also given a TED talk on how to end the food waste fiasco. In his recent blog post, he described how he leads his life with 111 things in his backpack (including his backpack) and how satisfied he is.
He has listed down every item he owns in different categories such as backpacks, clothing, food and cooking, water, hygiene, sleeping gear, technology and others. He owns two backpacks of different sizes and a 20-litre dry bag to fit in clothes. In clothing, he owns 6 different t-shirts, 4 shorts, 2 pants, 2 pairs of shoes, 3 jackets and some other items.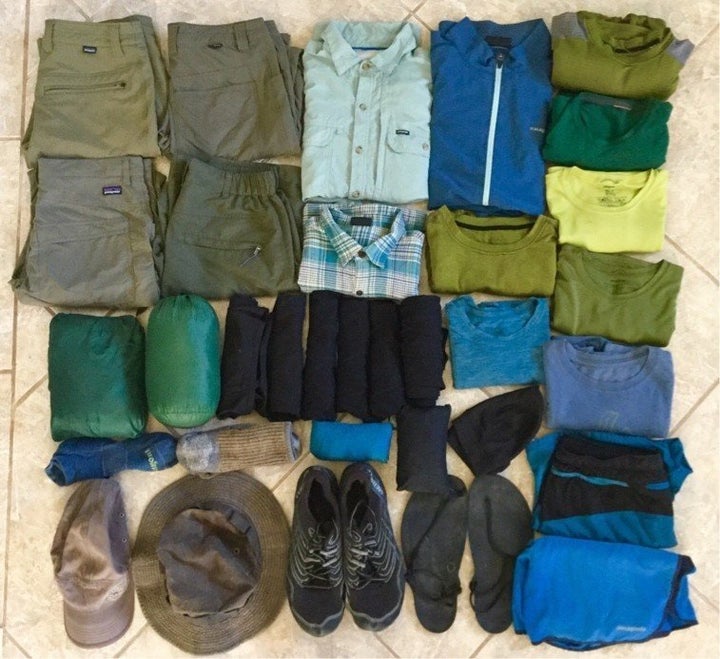 For consuming food he carries a travel pot, travel plate, bamboo cutlery, some reusable bags and flasks with a multi-tool, water filters, water bags and bottles. For sleeping, he has a tent a sleeping bag, a liner, a pillow and a mat.
Greenfield has written a detailed post on how and where to sleep while travelling. The post suggests the use of websites like Couchsurfing and Warmshowers. He also believes that these methods helps in blending in with the locals. He also suggests that you can work for others in exchange for food and accommodation. Or you can even live in someone's backyard where you can set up your tent or go into and abandoned house to spend a night.
Among electronic items, Greenfield owns a solar panel, and iPod touch, a tripod, a microphone, a string light and a 4400 lithium battery and a headlamp. He recently sold off his computer and now for the first time in a decade he is computer-less. He uses gmail to check his emails, Google voice for free calls, Evernote for making notes and lists and Dropbox for storing documents, photos and videos.
Apart from all this, he owns documents necessary for travel such as his Passport, license, social security card, birth certificate and so on. And he also owns miscellaneous items such as scissors, earplugs, goggles and sewing kit. Earlier this month Greenfield decided to become 'homeless' and he auctioned off his house for a charitable cause. He raised $10000 to turn his house into 10 tiny houses for homeless people.
Greenfield's journey of transformation is also inspiring. In 2006 he was a alcoholic. Over the years he has transformed into someone who wants to make the world a better place. He gradually moved into smaller houses and sold his car to get a bike. He also adopted a planet-friendly diet and zero waste lifestyle. He regularly posts videos on his YouTube channel and writes on his blog about several topics concerning giving back, activism, adventure and nature. He has also vowed to donate 90% of his income from media and book earnings to environmental causes.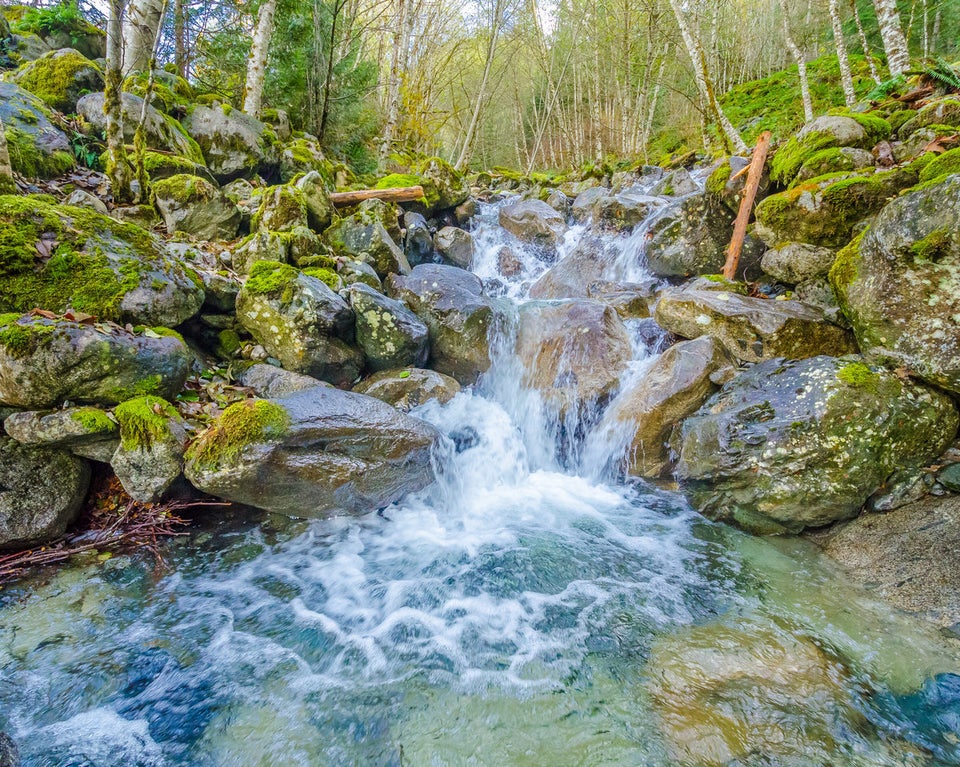 13 Amazing Environmental Facts