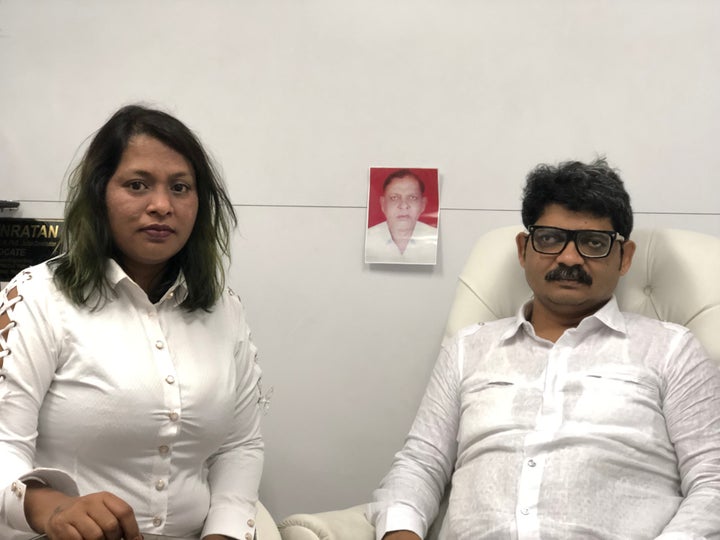 MUMBAI, Maharashtra — At lunch break on December 10, 2018, as Advocate Gunaratne Sadavarte walked out of the Bombay High Court, a young man ran up to him, pushed him to the ground, and kicked him viciously on his stomach and chest.
"He was shouting slogans 'Ek Maratha, Lakh Maratha," Sadavarte recalled, referring to the slogan synonymous with the Maratha protests that have shaken Maharashtra. "Luckily, there were many lawyers in the court premises. They overpowered the attacker and saved me."
In November last year, the Maharashtra state assembly bowed down to a key demand of the Maratha community by passing a bill to reserve 16 percent reservation in government jobs for the state's most economically and politically dominant community.
Days later, Sadavarte ( 40) moved court against the bill on behalf of his wife Jayashri Patil (40), who is also an advocate at the High Court. Since then, the couple has been repeatedly threatened allegedly by members of the Maratha community.
The December 10 attacker, for instance, Vaijnath Mukane Patil, turned out to be a Maratha youth from Jalana district of the state — who attacked Sadavarte for opposing the reservation bill. The couple has since been given police protection but the accused was granted bail after some people related to Maratha Kranti Morcha (the group leading Maratha reservation agitation) helped him with bail formalities.
"The Marathas have always been an upper caste community. They are rich and own land and business in villages, in cities and even in metros," said Patil. "If someone has lost their fortune by their own mistakes, they don't qualify for reservation."
Providing reservations to the Marathas, she said, would defeat the purpose of affirmative action. Yet, the Maratha community is so influential and powerful, that most of the state's Marathi language press has been largely silent on this perversion of the Indian constitution, as have most political parties.
The violent attack on Sadavarte offers one reason why many have chosen silence.
"Someone has to take up this challenge otherwise this would become a precedent," Patil said. "Reservation beyond 50 percent will cause reverse discrimination," she added.
Patil was standing next to her husband when he was assaulted. The attack, she said, had only made them more determined to stand their ground.
Sadavarte and Patil work out of their private chamber in upmarket Fort locality of Mumbai adjacent to the Bombay High Court and a queue of clients, mostly poor seeking help in their cases, can always be found in this chamber.
On the evening of January 23, a group of women from some villages in western Maharashtra and two police bodyguards of Sadavarte and Patil sat in the office of this couple.
The cops were there to protect the couple while the women were singing folk songs awaiting their turn to speak to this lawyer couple who sit in the adjacent chamber.
One Dalit man, for instance, had come all the way from Nashik district of Maharashtra, where a group of dominant caste men led by a ruling party MLA threw burning woods on his wife over a land dispute. Sadavarte listened patiently, and then picked up the phone and called the police inspector of the concerned police station and asked him to make sure culprits are punished. He then assured the Dalit man to go back and keep him in the loop if there is any inconvenience from the police or the accused.
Ever since they filed the case against Maratha reservations, Patil said, the couple could sense they were being watched and followed. But backing down is not in their blood: Patil's father was a freedom fighter, Sadavarte's father was a wrestler. Their ten year old daughter, Zen, was extensively covered in the press in August last year, when she saved the lives of at least 15 people when the apartment building they live in caught fire.
"We could sense that we were being followed everywhere we used to go," Patil said. "But it doesn't matter. We are not going to back off. We will continue this fight because permitting reservation to cross 50 percent ceiling will be unconstitutional. Even Dr.Ambedkar said that reservation should always be minoritarian."
This also isn't the first time they have taken on the Marathas. In 2014, when the then Congress-NCP government declared reservation for the Marathas just before the election through an ordinance, Patil's father Lakshman Patil moved to High Court against it. He too was represented by Sadavarte.
"Constitutionally, the criteria for reservation has been social handicap and discrimination," Patil continued. "Reservation is a means for the upliftment of communities who have faced discrimination for years, who were never a part of the village structure and never enjoyed equal rights compared to other sections of the society."
The Marathas, Patil pointed out, just don't qualify.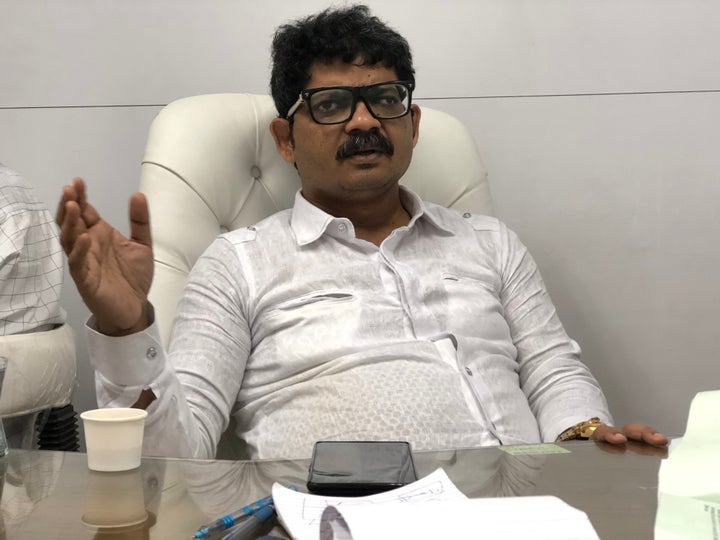 "I am a citizen of India and I don't believe in caste," Sadavarte said when asked about his caste. Birth and identities, Sadavarte said, are nothing but biological accidents.
"We are above caste divisions. Humanity is our religion," Patil said when HuffPost India asked her the same question.
Yet, the caste, of course, is a livid social reality for India's most vulnerable communities, which is why the couple is fighting this case.
Sadavarte didn't always want to be a lawyer — in fact, he first trained as a dental surgeon before getting a law degree, followed by a Ph.D. in constitutional law. Patil too has a doctorate in law and has been practicing in Bombay High Court and Supreme Court since last 20 years. She is also the standing counsel of the Brihanmumbai Municipal Corporation in Supreme Court.
"We wanted to fight for social justice and that's what brought us into legal practice," Sadavarte added.
A day after Sadavarte was attacked in court, his father rushed to Mumbai to see him.
"He went back to our native place in Telangana but he was worried about me," Sadavarte told HuffPost India. He complained of uneasiness on December 16 and died on the same day. Many of his friends told me that was stressed because of the attack on me," Sadavarte informed.
But three days later, on December 19, Sadavarte was back in the Bombay high court for a hearing of the reservation matter.
The couple has immense faith in the constitution of India and judiciary.
"The framer of the constitution has made that arrangement in the constitution itself by introducing a provision of separation of power among all three organs of the government," he said. "No matter how much the executive tries, constitutional courts will not allow that. There will be many more Gunarantes and Patils to fight such unconstitutional moves (reservation to dominant communities)."
Popular in the Community