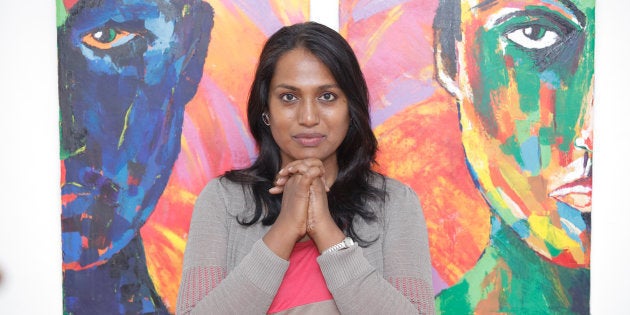 Although transgender activist Kalki Subramanium has been painting for most of her life, it was only this July that she accidentally made the transition from an artist to an 'artivist'. Subramanium was invited by the crowdfunding website, fueladream, to sell her paintings online, and in just one and a half months she has collected over ₹1 lakh. She will use this money to fund the education of four underprivileged transgenders.
Subramanium has been struggling financially for years not just to support herself, but also others in the transgender community. She would get by on lectures delivered at universities and a handful of web and writing assignments that would pay her ₹20,000 a month on an average. For more funds, she was forced to approach other organisations and people.
Last year, Subramanium got a break in the art world quite by accident. Her first set of poems were published in January 2015. "The publishers were looking for illustrations for my poetry, and since we couldn't find anyone, I did them myself," she told HuffPost India. Spurred on, she debuted as an artist with an exhibition at the Alliance de Francaise in Trivandrum.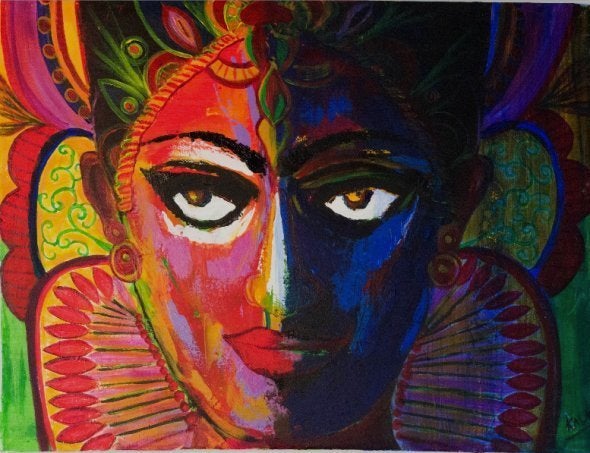 Her cubist impressions, reflecting her struggles and emotions as a transgender in India caught the eye of a crowdfunding website. "They told me they'd help sell my art online, and the money [a target of ₹2 lakh] could go towards helping transgender people," she said.
Subramanium gets approached by at least one transgender a day who wants a gender reassignment surgery or a hormone replacement surgery. She has turned down hundreds such requests in favour of funding the education of four underprivileged transgenders. She feels that for her at this juncture, supporting education is a more important goal.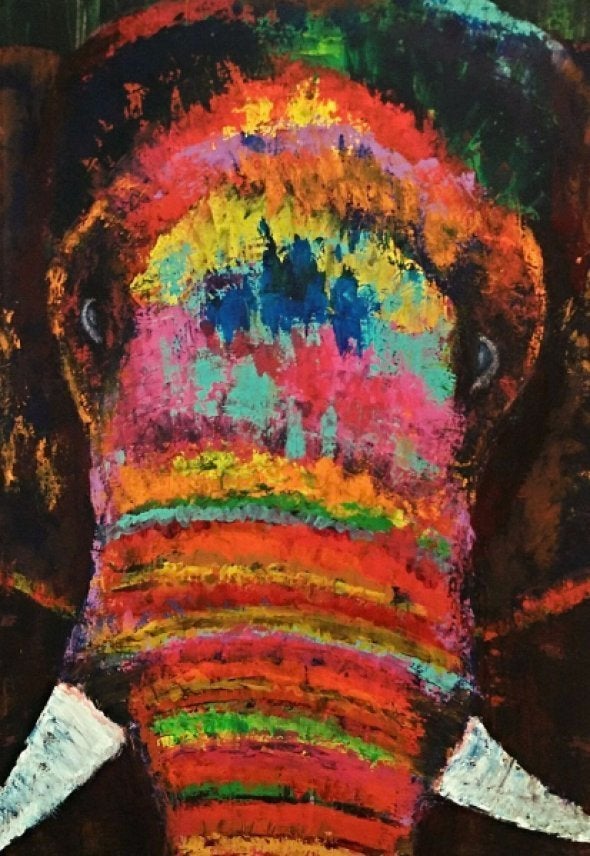 "There's no doubt that a sex reassignment surgery or a hormone replacement treatment will help that one individual attain some self of confidence," she said. "But after a decade in this industry and through my own experience, I know that education is a better tool. Not only will it help these people avoid succumbing to sex work for money, it will grant them the intelligence and confidence to ward off injustice. Most importantly, it will place them in a better economic and social position to reach out and help others within the community."
Art has given Subramanium a new source of income and hope. She says that she is a huge fan of Picasso. She plans to keep 40 percent of the money she earns to buy her art supplies, support herself and help run Sahodari, an NGO she founded to help empower the LGBTQ community. The rest of the money raised will be used to fund the educations of four individuals specially chosen by Subramanium herself.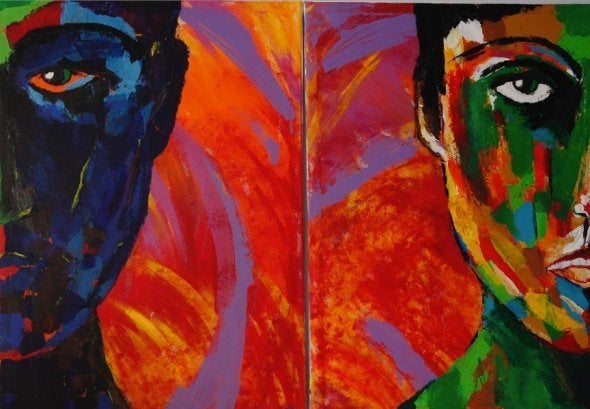 All four have chosen fields that will enable them to give back to the community, Subramanium pointed out. "Two people from Madurai, Mythreyi and Kotravari, were rescued from sex trafficking in Bengaluru. Mytheri wants to complete her schooling and pursue traditional medicine, while Kotravri, who has just finished her 12 standard, wants to pursue law," she said. "Anu, a graduate who was rejected by her family came to meet me, desperate in her desire to finish her masters, and not to give in to sex work to clothe and feed herself. The fourth, Lalita comes from a very poor background and wishes to pursue nursing. All of them are choosing to take these professions so they can help others and give back to the community. I see a spark in them that sets them aside from others, and that is why I want to help them."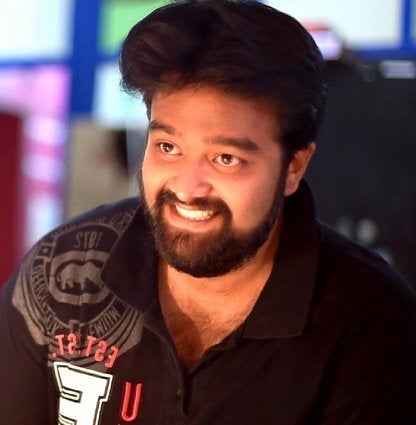 21 Queer Indians Recall The Exact Moment They Came Out To Their Parents
Popular in the Community