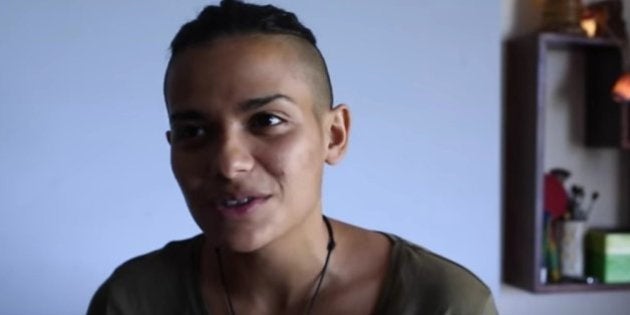 With their series on LGBTQ Indians coming out from all across the country, youth-based portal 101 India has opened up a very raw, albeit realistic side to the lives they lead. The stories featured on the website highlight their — as well as their family's — fears of being treated as outcasts in a society that is still largely conservative and unwilling to accept alternative sexuality as 'normal'.
This is something that crops up in every story and raises the question on how relevant society's role in determining one's sexual preference really is.
The hatred and fear they face throughout childhood is a constant theme depicted in these videos. Their fights for acceptance make a compelling case for breaking the silence around this topic, and how much love and normalcy there is once their natural state of being is acknowledged and accepted.
Take the case of 25-year-old Gautam, a homosexual activist diagnosed with HIV, who lives with his parents in Delhi. On finding out about his sexual preferences, his father who previously was completely oblivious to gender preferences beyond male and female, said he wished he had known about it before so he could have helped him from the very beginning.
On being tentatively questioned about marriage by his mother in order to change his mind, he responded sharply. "My question to her was would she be happy if my sister was married to a man as myself who gets sodomised… would you let her marry such a man?" he says.
Gaurav says he was saved from the burden of splitting his personality to be someone else at home and someone outside. He even contends that contracting the HIV virus has actually proved to be a good friend, by teaching him about the value of life.
25-year-old Justine, a bisexual woman from Mumbai, is living proof of love's infinite boundaries and how it cannot be confined to gender. "If I find an emotional intellectual attraction to someone, it doesn't matter if it's a man or a woman," she says in the video.
Justine's mother has accepted her daughter's sexual preferences. "According to what I think is that Jesus, if he is so crazy about her, he'll accept her anyway she is, so I should accept her anyway she is, as well," she says.
The video depicts scenes from Justine's life, her ex, her friends, her love for swimming and her two careers, building a sense of how normal her lifestyle really is, and showing how others choose to mar it with their prejudices. At a subconscious level, Justine compares her vegetable guy's incredible reaction to that of the government's. "I think the government problem is more about the act of sex than two people of the same sex having a relationship together," she says (on the other hand, her vegetable guy thinks that if LGBTQ members are suppressed, "then something wrong will happen").
Chanchal Jain, a trans-man from Jabalpur, Madhya Pradesh, didn't have the best experience coming out to his mother, but his father's immediate reaction took his breath away. "He simply asked me if I wanted to undergo the surgery, and I said, 'yes! That's why I am telling you!," remembers Jain.
Jain, who is currently undergoing sex reassignment surgery, always wondered why he didn't have a penis even when he knew he was a boy on the inside. "Wearing a skirt was like being naked in the middle of the market," he admits in the video, while his parents reveal that he seemed to relish the short haircut he was given because it was just like a boy. Jain, while knowing what he was, didn't know how to explain it, and spent years trying to find a plausible answer, which was finally revealed when he saw a "transgender episode on Satyamev Jayate".
His girlfriend who says it didn't matter to her whether he gets the surgery or not is also an ardent supporter, and the happy couple hope to get married someday.
Click here to check out other inspiring stories featured by 101 India.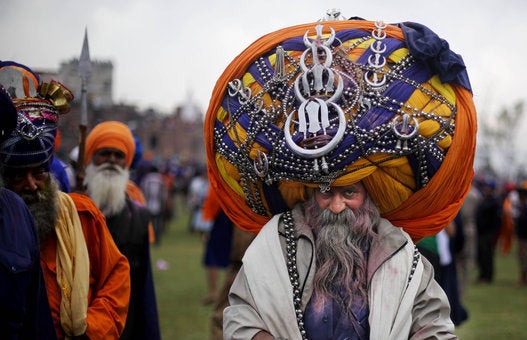 7 Places Holi-Playing Lovers Must Frequent
Popular in the Community