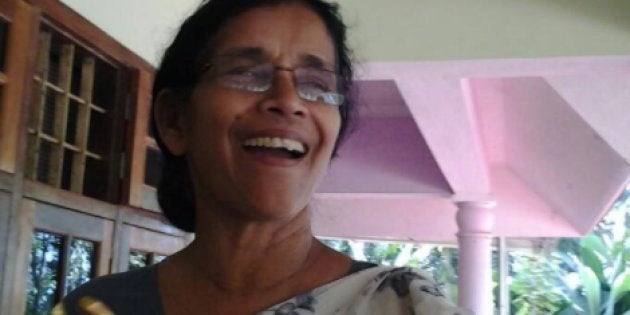 "I have lived a thousand lives and died and a hundred deaths in these 50 years that I chose to spend in Bihar," Padma Shri winner Sudha Varghese once told DNA in an interview.
Sudha Varghese has been living and working in Bihar for three decades now. For years, she has been working with the women of the Manjhi, Musahar and other Mahadalit castes, who have always lived on the fringes of their villages.
At the age of 16, Varghese moved to a convent to work with the poor.
When she found out about the Musahar, or the rat-eaters, she wanted to do something about it. Considered the lowest of the Dalit groups, the community lives in inhuman condition.
"Our meals were dependent on the availability of rats and grains that we would procure from the rat holes," a 74-year-old member of the community, had once told Al Jazeera.
When Sister Varghese found out about this, she moved to a mud house in a rat-eater village. She remained there for 21 years.
Upworthy shared a video of Sister Varghese on its Facebook page, reminding us of this woman who has worked for years to help the poor.
With a team, Sister Varghese have helped create and facilitate self-help groups called Mahila Dastak and Yuva Dastak, which bring women, children and youth together to be able to support each other.
She raised money and built about 50 schools for rat-eater girls.
"Their adult lives will be affected by what you choose to do now. What opportunities are we giving to children? Education is foremost; without it, they have no power to make choices about what they want or can accept."
Despite all the threats that she receives for working with the marginalized community, Varghese hasn't lost hope. "Even when I am threatened, I am frightened inside, but I don't show fear. Everything is not possible, but a lot is possible," she said.