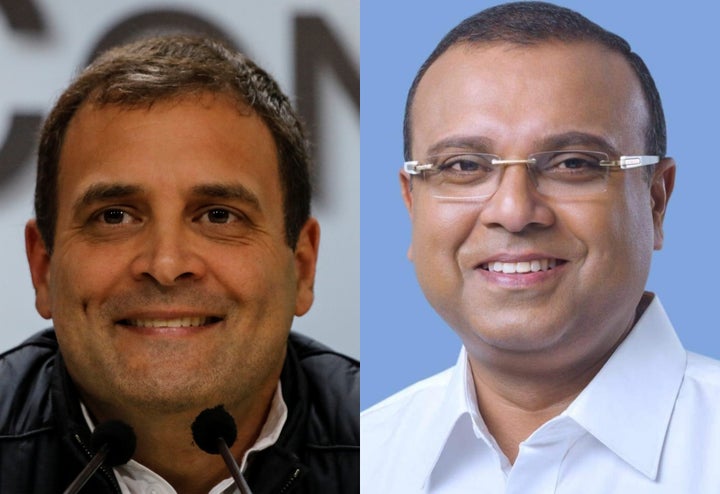 Congress President Rahul Gandhi, who is contesting the 2019 polls from the Wayanad Lok Sabha constituency in Kerala and Uttar Pradesh's Amethi, will take on Thushar Vellappally in Wayanad.
BJP president Amit Shah on Monday announced that Thushar Vellappally of Bharat Dharma Jana Sena (BDJS), an ally of the saffron party in Kerala, will be the ruling NDA's candidate against Gandhi in Wayanad.
Who will Rahul Gandhi take on in Wayanad?
Vellappally is the son of Vellappally Natesan, who is the general secretary of the influential Sree Narayana Dharma Paripalana (SNDP) Yogam, which works for the welfare of Ezhava community, a backward caste with sizeable population in the state.
Some initial reports said that Vellappally would contest from the Thrissur Lok Sabha constituency. According to a report in The New Indian Express Vellappally had said there could be a change in the party candidate from Wayanad if Gandhi fights polls from the constituency.
Vellappally is the vice-president of SNDP and according to The News Minute, he said that he will not resign from the post. "My candidature will not be a hindrance is discharging my role in the organisation," he was quoted as saying in the report.
The ruling Left Democratic Front (LDF) in Kerala has fielded CPI's PP Suneer in the segment. CPI General Secretary S Sudhakar Reddy said the Left Front would make all efforts to defeat Gandhi.
Wayanad district is in the north eastern part of Kerala and houses various tribal groups of the state. The area was badly affected during last year's floods.
Popular in the Community