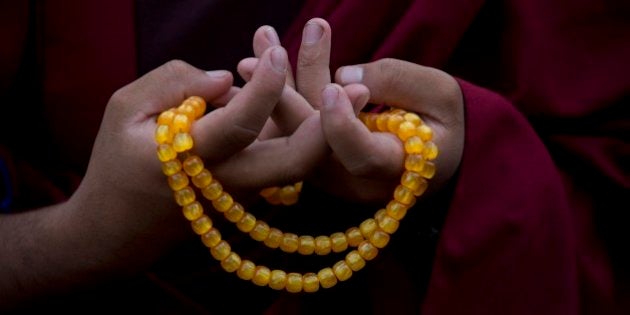 BEIJING — The death toll in southwest China's Tibet Autonomous Region due to Saturday's earthquake and its aftershocks, climbed to 25 today, even as rescuers continued to reach out to the affected people in the remotest of areas.
Besides, a total of 117 have sustained injuries, state- run Xinhua news agency reported.
The 7.9 Richter Scale tremblor that struck Nepal on Saturday also affected parts of Tibet. The two border ports to Nepal were seriously affected. The earthquake also affected the south-western part of Tibet, especially Xigaze City.
The city has 18 counties and prefectures, and a population of more than 700,000.
The counties of Gyirong, Nyalam and Tingri were most affected. Nearly 80 per cent of the houses in the three counties have collapsed.
The earthquake tragedy in Nepal, worst in over 80 years in the Himalayan nation, has so far left over 4,000 dead, including five Indians, and about 7,000 others injured.
The number of casualties is likely to increase as access and communication returns to normal, a spokesperson of the headquarters said.
"We worry most about Zham Town. Rescue work there is particularly difficult because the road to the town is blocked," Mayor of Xigaze City Zhang Hongbo said.
Zhang added that Zham Town has felt more than 20 aftershocks, which have caused landslides and avalanches.
The town is in short supply of food and bottled water.
Food stocks will last likely only for three days.
A 37-km highway linking Nyalam County with Zham has been blocked by multiple landslides.
Rescuers are still working to clear an important tunnel that winds through high mountains.



Popular in the Community