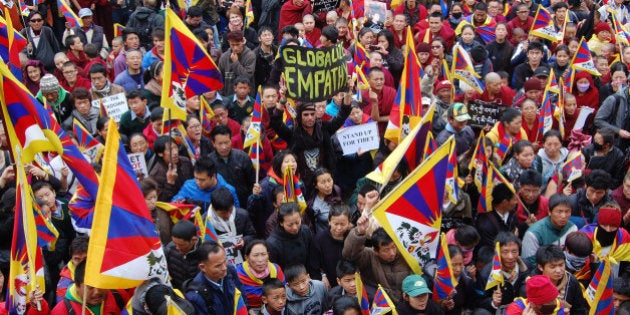 Marking the 56th anniversary of the "Tibetan National Uprising Day," Prime Minister-in exile Lobsang Sangay said the only way to resolve the issue of Tibet is through dialogue with China.
"The envoys of His Holiness the Dalai Lama are ready to engage in dialogue with their Chinese counterparts any time and any place," Sangay said, speaking from Dharamshala, headquarters of the Tibetan-administration in exile.
"We believe that all people in the People's Republic of China would benefit from the fruits of dialogue and urge the Chinese government to seize the opportunity to further engage with the Dalai Lama," he said, IANS reported.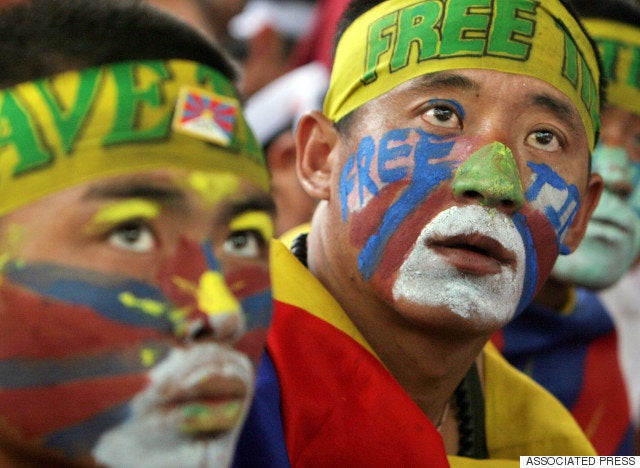 Tibetan Uprising Day, observed on March 10, commemorates the 1959 Tibetan uprising against China. The Dalai Lama has lived in India since fleeing his homeland. Around 80,000 Tibetans fled to neighbouring countries after Chinese troops suppressed the uprising. Talks broke down in 2010 after nine rounds of meetings.
Tibetan refugees, who had organised a demonstration outside the Chinese embassy in New Delhi, clashed with the police on Tuesday. News channels showed protestors holding "Free Tibet" banners and standing with the Tibetan flag in the lawns outside the embassy. Some of them were lathi-charged, others were dragged and packed into buses parked nearby.
Nepal has reportedly banned Tibetans from holding demonstrations to mark their uprising.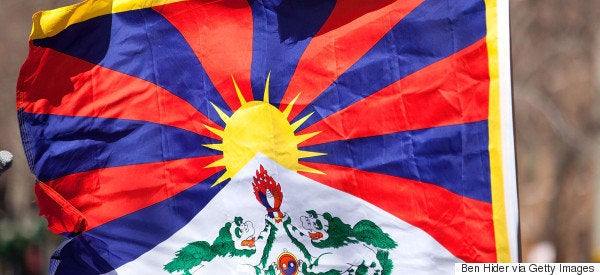 Last week, Norchuk, a 47-year old woman living in a Tibetan county in western China's Sichuan province, burned herself to death in a protest against Chinese policies in Tibetan areas. She is the 137th known case of self-immolation by Tibetans since 2009, Radio Free Asia reported.
Earlier this week, the German parliament urged the Chinese government to adopt the "middle-way approach" of the Dalai Lama. "The middle-way approach is a very good basis for real dialogue and I urge the Chinese side to accept this reach out from His Holiness the Dalai Lama and the Tibetan people," said Claudia Roth, vice president of the German parliament.
Tibetan parliament speaker in-exile, Penpa Tsering, said: "There is absolutely no change in our resolve to seek a negotiated solution through the 'middle-way approach', which is mutually beneficial to China and Tibet, as a part of our efforts to resolve the current critical situation in Tibet and the wider issue of Tibet."
Popular in the Community