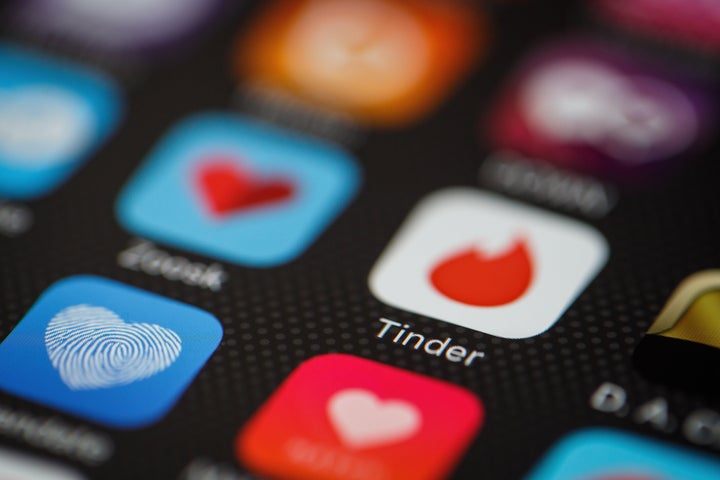 A few weeks after Pragya (name changed on request) created an account on dating app Hinge, a man left a comment on her photo that said: "I will fuck you real good". The message shook her because she had not matched with the man or initiated a conversation. Hinge allows users to leave 'comments' on people's profiles and photos, even if they haven't matched. These messages surface, ironically, as 'likes'.
The 33-year-old media professional kept a screenshot of the message and immediately reported the profile, using the 'report' option on the app. Days, weeks and months passed, but the only email she received from Hinge was the one confirming that they have received her 'report'. She never got an update on the status of her report, or that of the consequent reports she filed against abusive behaviour or profiles attempting to catfish on the app.
Anywhere else — on Twitter or Facebook, or personal conversations — an unsolicited comment like that counts as harassment and would mean that the harasser could be booked or penalised. However, on dating apps, violations such as these are cumbersome to follow up and mostly go unpunished.
At a time when social media platforms like Twitter and Facebook have been repeatedly called out for not updating policies to protect and enable women who have narrated incidents of harassment at great personal cost, we asked India's popular dating apps what measures they have taken to address issues of harassment and abuse faced by users, and the results are worrying.
We wrote to Tinder, Ok Cupid, Hinge and Bumble, popular dating apps used widely in India, to ask them what they usually do with cases like Pragya's — do they inform a complainant what action has been taken against a person he/she has reported, do they reach out to users for more details on a report and if they have made any changes to their user policies after the #MeToo wave.
OkCupid responded by saying that their spokesperson had gone on maternity leave and therefore, the company couldn't respond to questions about their policies on harassment. However, in the same mail where they informed us they cannot 'participate in the story', the app pitched their products and campaigns, indicating they would be free to engage with HuffPost India on those subjects.
We were informed by Tinder that their spokesperson, Taru Kapoor, General Manager for India for Tinder and Match Group, was also on maternity leave. At first, the company agreed to send their comments over, but sought more time owing to the concerned person being on leave. Upon missing the first deadline, they wrote in to inform us that Tinder Global had also been involved in the interview process, which was apparently one of the reasons behind the delay. At the end of nearly nine days, we were suddenly notified by their press representative that the company had decided to refrain from doing the interview on the instruction of Tinder Global.
We wrote to Hinge's press queries ID and reached out to their co-founder, but received no response.
Bumble said they 'review and take appropriate action on all complaints'. However, they refused to explain the nature of this 'action' and admitted that they "may not be able to contact each person who has submitted a report, or disclose the action that was taken".
So basically, if you have been harassed by a person you've 'matched' with on the app, or a random stranger, you have no way to determine if any action has been taken against the perpetrator.
Priti Joshi, Bumble's global director of strategy, told Quartz that Indians have held over two million conversations on Bumble as of May 2019.
GREY AREAS
Several women HuffPost India spoke to said that they have received sexually explicit, graphic messages from men they have matched with even without initiating a conversation with any sexual undertone. Women who have been on Tinder gradually moved to other apps or got off dating apps. Tinder doesn't allow a user the option to hide their name and some men end up stalking women users who haven't matched with them on other social media platforms like Facebook. Messages received from men who claim they had 'found you (a woman) on Tinder' range from persistent 'good mornings' to 'could not resist messaging you' and often graphic sexual content.
A young woman who deleted the app in the last few months told HuffPost India, "It felt like being on a catalogue of sorts of single women, which creepy men can use to stalk you even elsewhere. My 'other messages' inbox was flooded with rubbish messages." Some of the men, who 'found' her on Tinder, started leaving messages on a handful of 'public' posts — articles she shared, political status updates on her wall — badgering her to engage with them. A journalist by profession, the woman's privacy settings were slightly relaxed in order to get tips from sources, feedback from readers and general networking.
However, most of these women were unsure what the terms of engagement on dating apps implied. 'This is a dating app, not sure if being here means I have signed up for unsolicited sexual messages' seemed to be the usual response from women who faced sexual harassment on the app. In many cases, when women told the men that they were outraged at their sexual messages, many of the men retorted, saying they were on a dating app so there was nothing inappropriate about the messages. And as usual, none of the dating apps they faced harassment on sent an update on their 'reports'.
Bumble's 'Terms and Conditions' mention: "We don't like users misbehaving in the Bumble community – users should not do bad things to other users." Tinder's community guidelines has a sub-section about 'harassment' which says, "Do not engage, or encourage others to engage, in any targeted abuse or harassment against any other user. This includes sending any unsolicited sexual content to your matches."
After being interviewed for this article, Pragya had written to Hinge separately, through an option on the app with a screenshot of the user profile and his message, but never received a reply. Hinge, like the other apps, has an elaborate 'safety tips' list which asks users to be cautious but doesn't mention how one is penalised for sexual harassment.
HOW DO APPS GET AWAY WITH THIS POST #MeToo?
"Dating apps need to have more women in their product design teams – to create what can be interfaces and features that can ensure a safe and secure online dating experience for women and everyone in general," said Apar Gupta, a lawyer and the Executive Director of the Internet Freedom Foundation (IFF).
Gupta pointed out that it has been getting easier to set up an online dating profile, though the concerns about harassment have not been addressed satisfactorily by any app operating in India. Previously, most apps required a user to sign up using the Facebook plug-in—this never acted as a deterrent in the first place, as people can set up alternate Facebook profiles easily. Now, apps like Bumble and Tinder have rolled out a feature where users can create an account using their phone numbers only. Moreover, none of the apps revealed if they track IP addresses to block a user who has sexually harassed anyone on the platform. This means that even if a profile is blocked, the person can simply create another profile to get on to the app from the same device.
Even when law enforcement is asked to intervene, their response to complaints about crimes online is hardly commensurate with the offence and largely sexist — even when it's a women-run cyber cell. "The first thing is that they don't consider it to be a real, serious threat, since it happens online. Quite often, they say that the seriousness of the complaint is disproportionate to how much effort they will have to expend to solve the case. They suggest that one should simply write to the platform to have the content taken down or reported. This lack of institutional state public infrastructure shifts the burden of policing to a private entity," Gupta added.
Dating apps often walk a tightrope in this situation, because they don't necessarily have the kind of human resources to probe and verify every complaint and act upon the authentic ones. "If they wrongfully take something down, it is a censorship issue, and becomes a serious impeachment of freedom of speech," said Gupta.
The online space has now come to represent the society at large, and sometimes it acts as an accelerator for these tendencies in human beings, because of the anonymity the online world affords them.
"It leads them to believe that there will be no actual consequences — neither to them, nor to the women they are targeting, because it is all online," said Gupta.