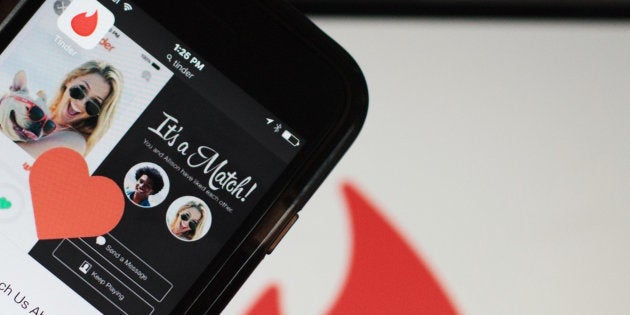 Indian women looking for love online consider humour to be the most decisive factor when it comes to a prospective match, but men value appearance over everything else, according to a recent survey of 15,000 Indian users by the dating app, Tinder.
Released on the eve of Valentine's Day, the in-app survey aims to identify the most desired qualities and preferred traits that make male and female users swipe right. The results are telling, not just in terms of what these qualities include, but also for what they don't.
According to the survey, in the hierarchy of desired qualities, Indian women look for a sense of humour (24.5%), followed by shared values and interests (24%), intelligence (22.9%) and lastly good looks (20.9%). For men, good looks (30.6%) rank above sense of humour (25.2%) or shared values and interests (24.1%). Clearly, being an intelligent or a well-read woman isn't a very desirable quality, according to most Indian men on Tinder.
The company, however, takes a different view of these survey results. "We're often asked about how men and women differ in their behaviour and preferences in online dating, but we've found that men and women value the same characteristics in a partner, largely. Both men and women are seeking partners who are worldly and open-minded," Taru Dalmia, Tinder India head said. India is Tinder's largest market in Asia, with the app getting over 14 million swipes each day in 2016.
Tinder bios have their own vocabulary — think sapiosexual, foodie and nomad — which, in turn, have inspired an endless series of jokes. According to Tinder, some of these cliches, surprisingly, seem to work. The most swipe-worthy 'types', according to both men and women, are users who present themselves as adventure junkies or globe-trotters.
However, most Indian men (30.2%) and women (30.8%) seem to agree on doing something casual and low-key for the first date. While both men (30.2%) and women (30.8%) are also keen to learn something new together, most women still prefer to wine and dine (32.6%) on their first date, more than anything else.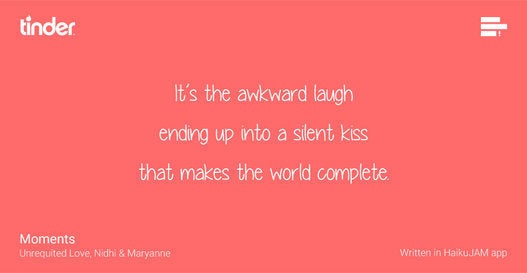 The Cutest Haikus From Indians On Tinder