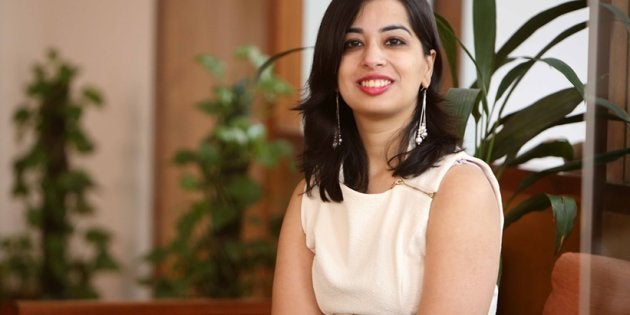 People, especially Indians, didn't quite take to online dating like fish to water. Apart from the discomfort around the idea of finding a date online, Indian women were also concerned about their safety. It definitely didn't help that their Facebook inboxes were flooded with creepy friend requests. However, with Tinder -- packaged as a shiny, upmarket dating app -- things changed, considerably. Tinder's acceptance led to a spurt of similar Indian apps like TrulyMadly and Woo.
We talked with Tinder India's head Taru Kapoor about managing a dating startup in a country where sex is still pretty much a taboo.
What's is the dominant perception around Tinder in India?
In the past 18 months, we have noticed a rapid evolution. There has been a surge in interest, most definitely. However, while people talk a lot about Tinder, the concept of online dating is still in a nascent stage in India. Since you have to put yourself, somewhat out there, with a bunch of strangers, by default a lot of Indians find that creepy.
However, people are coming around now. They are realizing that it is just a fun new way to meet people. You hear about Tinder in ads, inside jokes, pop culture references or even on TV shows. People go to weddings where the couple met on Tinder and they see their friends and colleagues using it. So the fear of unknown goes away.
The global image of Tinder is that of 'the hookup app', did you try to change that for India?
We believe that Tinder is a platform to make connections. Our job is to get you to the first 'hello' of a potential connection. And since it is based on mutual interest, you can avoid unsolicited messaging.
Tinder is not a magic wand that will help you forge new relationships, with zero effort. The app does increase the odds of meeting someone but you still have to put yourself out there and hope that you make a connection -- like any relationship outside the virtual world.
A lot of people complain about not getting enough matches. If you are not getting matches, you have to look at your profile. Write a bio, put better pictures, otherwise the person who doesn't know you wouldn't be interested at all. And since it is a new platform in India, a lot of the times people don't know what to say or how to describe their personality.
Why did you guys come up with that 'sanskaari' ad for the app?
I don't think people will ever stop asking me this question. The ad you are talking about was meant to target a certain section of Facebook's users. If you ignore what the media has been saying about the ad, it's just one showing that a girl is going on a Tinder date and her mom is okay with it. It isn't a conscious image makeover or something, we were just showing what's a part of life. On hindsight, I think we could have been more explicit. But that video, like several other efforts we are making, is meant to make online dating normal in India.
The ad actually started a debate around online dating. No matter what you think about the ad, it did stir the pot. We got a variety of responses. While some people said their mom is like that, we were told, some moms said they wanted to be like the mom in the ad. We are also partnering up with Terribly Tiny Tales to encourage people to share their Tinder stories.
Considering it was a dating app known for facilitating hook-ups, why did Tinder decide to launch in India?
See, we opened our office in India as recently as 2016. But people were already using Tinder by then. We had decided to take the plunge in the country because India has always had an online matrimony market, not so much a online dating market. We wanted to see if there was a product-market fit possible in India. It was an experiment for us.
The tech business world over has a big sexism problem. As a female business leader, what are your views on it?
I don't think about it anymore. It is there in the entire technology sector and many other sectors. In India, people tend to assume that if someone is leading a company, by default, he must be a man. And it starts really early in life -- in IIT, where I studied, the gender ratio was ridiculously skewed.
That said, Tinder, as an app, is very empowering. It gives women the power to choose and in India, lot of women don't have that choice. A lot of women who have used Tinder have told me that they have swiped left on a hot-looking guy because there interests didn't match at all.
The gender ratio on Tinder, especially in India, is very disproportionate.
That is large because in India, the internet user-base is dominantly male. Also, we need to look at the hyperlocal market as well. Women everywhere are more hesitant about interacting with strangers for safety reasons, than men. Which reflects on the number of men and women using the app in India at present.
What about safety and bad behavior on the app? A lot of people stalk others on platforms such as Facebook and send them messages.
This is the first time I am hearing about this Facebook thing. See, there was also a handful who were a nuisance on this app. See, as far as the app goes, you won't get messages unless you have liked the person as well on the app.
As for ones who stalk others on Facebook and harass them that's the worst of the users. They act that way and ruin the experience for everyone. It is a problem in the society and as an app, you can't change everyone. A lot of people have grown up in India without proper healthy interaction with the opposite gender and that shows in this behaviour. Even the film industry promotes cheesy stuff all the time.
People often take screenshots of users and circulate them. Is there a way to prevent that?
I think that shouldn't bother the users. We might work a feature if needed but we don't have anything as of now. We are trying to drive the conversation that being on Tinder is okay. Yet in our premium product, we have features where you can turn the discovery off so only the people who have matched with you can see you.
A lot of similar dating apps have come up in India after Tinder launched. What do you think of the competition?
That is not something I spend my time looking into. We created the swipe. We have innovated and evolved a lot in terms of the interface and the user experience. The whole app refreshes time to time to give it a slightly new look while keeping the core experience intact. We are not looking at a market-share war. Users will surely use a product which adds value to their experience. Tinder has grown through people telling their friends about the product. The day our product stops working, we stop growing.