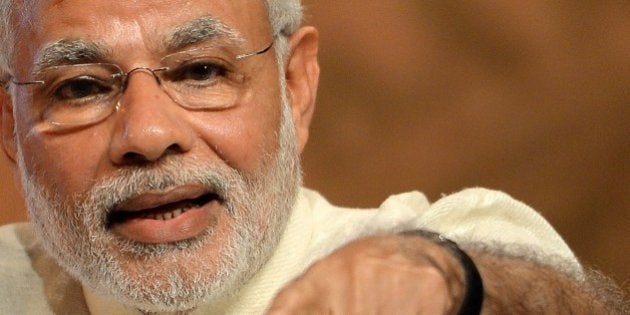 Prime Minister Narendra Modi does not want BJP MPs with conflict of interest as members of parliamentary committees, according to reports. The PM reportedly discussed the matter with Parliamentary Affairs Minister Venkaiah Naidu while the party met for its National Executive Meeting in Bengaluru this weekend.
The PM's interest in keeping such MPs out of parliamentary committees come in the wake of the tobacco controversy where BJP MP Shyam Charan Gupta dismissed the health risks for tobacco users. Gupta is a 'beedi baron' and also in the parliamentary committee looking into rules for tobacco sale in India, which is a clear conflict of interest.
Modi has also favoured bigger pictorial warning on tobacco products and the health ministry now intends to cover 85 percent of the display area of beedi, cigarette and chewable tobacco packets, sources said on Saturday.
He has asked Health Minister J.P. Nadda to appoint a committee to look into the matter, sources added.
Finance Minister Arun Jaitley said at a press conference in Bengaluru that the government intends to discourage tobacco use.
But Jaitley distanced the Bharatiya Janata Party from its MP Dilip Gandhi's comments that there was no evidence linking tobacco with cancer. "In individual capacity, people can say anything. The government takes measured decisions."
Gandhi is a member of the parliamentary committee on subordinate legislation on tobacco.
"A multi-pronged approach will be taken to discourage the use of tobacco. Health Minister J.P. Nadda is here, he will decide," Jaitley said.
The health ministry heeded a recommendation of the committee when it decided to keep in abeyance an October 2014 notification that made it mandatory for all tobacco packets to carry a pictorial warning, covering 85 percent of its principal display area.
Meanwhile, sources in the health ministry said the government intended to go ahead with 85 percent coverage as far as pictorial warnings were concerned.
The report submitted by the committee on subordinate legislation is an interim one and the ministry has been requested to keep the decision to implement the 85 percent warnings for the time being till the final report is out, the sources said.
They said that even while deposing before the committee as late as February, the ministry had favoured 85 percent coverage.
Union Health Minister J.P. Nadda told the media that his ministry was stable on its stand against tobacco.
"Our stand is well-known. The BJP, health ministry, and I maintain that tobacco consumption is not healthy and should be avoided," he said.



Popular in the Community