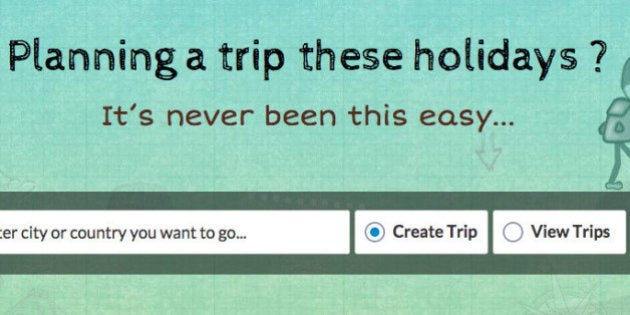 Trip planning portal TripHobo announced that it has secured $3 million in Series B funding led by incoming investor Mayfield and existing investor Kalaari Capital.
"The last funding was just two quarters ago, we were not really searching for funding. This happened as we received good interest from Mayfield." said Saket Newaskar, Co-Founder, TripHobo, speaking to HuffPost India.
The funds would be used to primarily invest in R&D, talent acquisition, scaling content and technology integration with the travel ecosystem. "We will be using this funding round to push marketing and user acquisition globally, acquire talent in the marketing domain, make the mobile platform more robust, and add multiple applications on the mobile front.
TripHobo uses algorithms to suggest attractions and plan trips for users, and helps make bookings for the same. The portal has 70,000 user-generated itineraries covering more than 400 cities globally, and plans to add more than 3,000 new cities, and ramp up the number of itineraries by a factor of six. "We have some 25,000 attractions globally, that will be expand to 100,000 in the next 18 months or so." Newaskar said.
"Customization is going to be the game changer for travel industry in the coming years. Travelers are no longer satisfied with 'one size fits all' holidays and are demanding unique experiences." said Sumit Jain, Principal, Kalaari Capital in a press statement.
"If you look at online travel business, it is all e-commerce. These are all basic booking companies, and there is a lot of global competition for these companies today. What is missing is the ability to mix a complex trip." Newaskar said, speaking about the the recent spate of investments in travel startups. "Even now the bulk of complex trips are being booked by tour operators or travel agents. It is very difficult and intensive work from a destination perspective today, to plan a complex trip to a place they have never been to."
"If you look at travelling abroad, it's the fastest growing sector today, you cannot book a without a travel agent. That's the field in which Triphobo is making inroads. Users can make multi-day, multi-city trip plans, they are able to see what others have created, that is something we are making inroads at." he added.



Popular in the Community