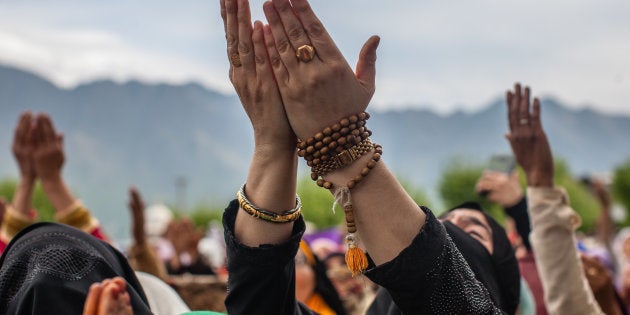 NEW DELHI — There was no standing room in Court Room no. 1 of the Supreme Court of India on Thursday. Every inch was packed with lawyers and journalists straining to hear the arguments in one of the most significant women's rights cases in India's history.
Five judges from five faiths have taken a week out of their summer vacation to hear arguments for and against the practice that, under the Shariah law, allows a Muslim man in India to grant instant divorce to his wife via Triple Talaq. There is no woman in the five-judge bench. But it was Indira Jaising, a leading woman advocate, whose voice carried loud and clear all the way to the back of the room. The arguments unfolding were like the thrust and parry in a fencing match. Jaising "respectfully" disagreed with the judges several times and bemoaned past judgments that she felt had not got far enough to protect the civil liberties of Muslim women. "The ghost...[of such judgments] must be exorcised," Jaising told the judges.
Her voice rising above the whir of old ceiling fans and the rustling of court papers, Jaising argued that Triple Talaq was an "extra judicial unilateral act" and there had been no real discussion of its consequences on the women thus divorced. "Divorce for women in India results in civil death," she said.
Divorce for women in India results in civil death.
Jaising isn't the only lawyer making a case on the Triple Talaq. In fact, there are a host of prominent lawyers, including Salman Khurshid, Kapil Sibal, Anand Grover and Ram Jethmalani who are presenting arguments both for and against Triple Talaq.
Sibal appeared on behalf of the All India Muslim Personal Law Board (AIMPLB), a non-governmental organization, which defends the application of Muslim personal law. Almost all Muslim sects in India are represented on the AIMPLB board and among its members are prominent Indian Muslims from different walks of life such as religious leaders, scholars, lawyers, politicians and other professionals. The former law minister argued that the Supreme Court should not intervene in Triple Talaq and that change needs to come from within the community. He also argued that the countries that had done away with Triple Talaq had made changes by enacting laws and not through the courts.
Triple Talaq allows Muslim men to divorce their wives by simply uttering the word 'Talaq' three times in succession. There are instances of Muslim men divorcing women, sometimes over the phone and sometimes via mediums such as Whatsapp, Skype and SMS. Those opposing the practice argue that Muslim personal laws should not be not immune to change and that the practice of instant divorce is unconstitutional because it violates the fundamental rights of Muslim women.
Triple Talaq has been banned in 22 countries including Pakistan and Bangladesh, but religious men in India, fronted by AIMPLB, continue to argue that the practice is an integral part of Islam and the courts have no business adjudicating on personal laws of the Muslim community.
The AIMPLB recently described instant divorce via Whatsapp and other such mediums as "sinful" but valid.
The AIMPLB recently described instant divorce via Whatsapp and other such mediums as "sinful" but valid.
The current hearing has come about after the Supreme Court clubbed together five petitions by Muslim women who have challenged the practices of Triple Talaq, polygamy and nikah halala. The five-judge bench headed by Chief Justice JS Khekar comprises of Justice Kurian Joseph, Justice Rohinton Nariman, Justice Uday Lalit and Justice Abdul Nazeer.
These judges will address whether Triple Talaq is "fundamental" to Islam, but even if it is, they also need to answer whether the courts can ban personal laws. Jaising railed against the Narasu Appa Mali case in which a two-judge bench of the Bombay High Court in the 1950s held that courts could not invalidate personal laws because such laws were not "laws in force" as defined by Article 13 of the Constitution. "The ghost of this case is haunting this court...," she said. "Does the Constitution stop where family laws begins."
"The ghost of this case is haunting this court..."
The Triple Talaq hearing, which has been winding its way through the Supreme Court through several months, also has immense political significance.
Even though women's rights activists have railed against the practice for decades, the issue has once again come into national prominence after the Bharatiya Janata Party led government at the Centre started pushing for it to be abolished. Skeptics however question why the BJP is focusing on the problems of one religious community. Some see it as a way for the Hindu nationalist party to cock a snook at the Muslim community, while others see it as a back channel method to usher in the Uniform Civil Code.
In the courtroom, Jaising said that in opposing Triple Talaq, her line of argument differed from that of the Modi government, which she said was claiming superiority of Hindus over Muslims when it came to protecting women. "They compare Hindu women with Muslim women..." she said. In some ways, Jaising pointed out, Muslim women had it better than Hindu women because 'consent' in their marriages was explicit rather than implicit.
When Jaising made a jibe at the government for the second time, the Additional Solicitor General Tushar Mehta rose to object to her characterization of the Centre's position.
The highlight of the first day of the hearing comprised not of the legal arguments but of the considerable back and forth between judges and lawyers about case laws and statutes. The courtroom also saw some laughter occasioned by the repartee between the judges and lawyers.
After Mehta said that it opposed all forms of Triple Talaq, Justice Lalit queried how Muslim men would seek divorce. To this, Jaising argued that the Parliament will have to legislate on the matter.
In a not so subtle jibe at the Parliament's previous record, Justice Joseph then asked out loud whether the Supreme Court could come up with a law if lawmakers failed to do so. He also pondered whether the Muslim men could seek divorce under The Dissolution of Muslim Marriages Act of 1939, which Muslim women must use to seek divorce.
Amid all the court arguments, it would be easy to overlook that there are long suffering women who are behind the hearings on Triple Talaq.
Shayara Bano, one of the petitioners, lived in fear of hearing the word Talaq being uttered three times for 15 years. In October 2015, Shayara was at her parent's house in Uttrakhand when Rizwan Ahmed, her husband, sent her a Talaq Nama from Allahabad.
"Soon after the wedding, they started demanding a four-wheeler and more money. But that wasn't the only problem. From the very beginning, my husband would threaten to give me talaq each time he found some fault with me. For the first two years of marriage, when I didn't bear a child, my mother-in-law would egg him on to divorce me," she told the Indian Express last year.
Amit Singh Chadha, the counsel for Shayara Bano, argued that Triple Talaq is neither part of Muslim culture nor Muslim law.
Another woman in Uttar Pradesh, Tara Khan, has been divorced through Triple Talaq three times in 12 years. He first husband left her for a younger woman after seven years because they failed to have children. Her second husband divorced her for resisting physical abuse, as did her third husband. The 35-year-old woman now lives in mortal fear of being divorced a fourth time.
The court will hear arguments all week.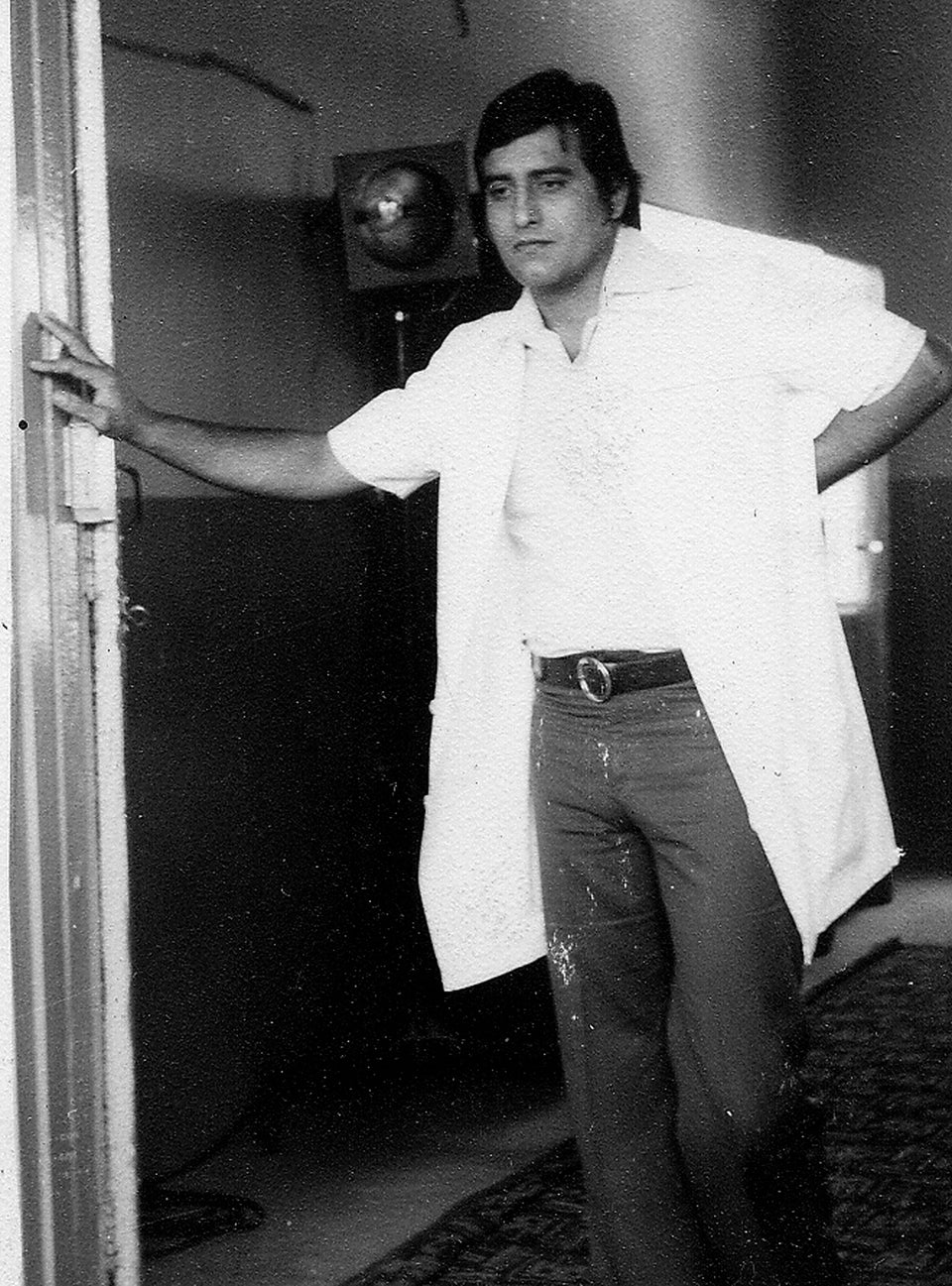 Vinod Khanna: A Style Icon