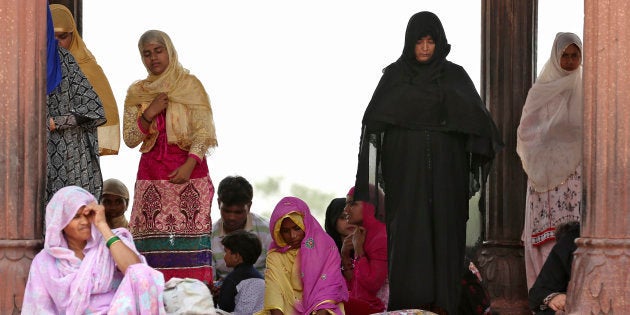 A Muslim girl singing Hindu bhajans gets trolled.
The plight of Suhana Sayed has been getting more and more media traction lately. 22-year-old Sayed's "offence" was singing a song in praise of Lord Balaji on a Kannada TV reality show. The judges even applauded the young hijab-wearing woman as a "symbol of Hindu-Muslim unity".
And then some group called Mangalore Muslims decided to troll her. Their Facebook post, now deleted, said, among other things, "Suhana thinks she has achieved something by parading her beauty and by singing film songs in front of men of various communities and receiving praise from them ... You have not achieved any great feat ... Your parents will not go to heaven as you have exposed yourself to other men. Stop wearing the hijab, you don't know how to respect it."
Sayed, the media reported, was so taken aback, she went "underground", though that might just mean she could not be reached for comment. The story meanwhile has gathered steam and becoming another prize exhibit in the whataboutery games where we keep count of who condemns which freedom of expression violation.
But it's a story so obviously ludicrous that it merits more eye-rolling than shock. The Mangalore Muslims group or whoever posted on its behalf is entitled to their narrow-minded views but that does not mean they need to taken seriously as if a Shahi Imam is issuing a fatwa. Even that has questionable clout if election results are to be taken as a barometer.
As Barkha Dutt tweets, "What rubbish is this. Someone points these loons to the fine tradition of Ustad Bismillah Khan's shehnai at Kashi Vishwanath Temple."
Or Mohammad Rafi singing "Mere mann mein hain Ram". Or "Main tarpat Hari darshan ko aaj" in Baiju Bawra. That song incidentally was written by Shakeel Badayuni, composed by Naushad and sung by Rafi. So take that, Mangalore Muslims.
Actually it's not entirely clear from the Facebook posts whether the good people of Mangalore Muslims are more upset by Suhana Sayed singing a Hindu bhajan or by Suhana Sayed performing in public. If it's the latter, it's just as ridiculous since they would have a lot of history to undo from Begum Akhtar to Abida Parveen to Madhubala to Shabana Azmi.
It is a testimonial to our polarised social media landscape that this is even a story that's getting traction.
It is a testimonial to our polarised social media landscape that this is even a story that's getting traction. There was a time when these stories would be regarded as par for the course, just more sugary sweet examples of the unity-in-diversity narrative that we were spoon-fed in schools. Not so long ago, for example, a 12-year-old Muslim girl, Mariyam Asif SIddiqui, won the first prize among 4,500 students in the Srimad Bhagavad Gita Championship League. "We are delighted. She prepared a whole month for the contest," her father told PTI. Somehow the Mangalore Muslims missed that one.
The point is these stories are not unusual in India and that traffic goes both ways. If Mohammad Rafi is singing a bhajan, Manna De is singing a qawaali and that should not be news. That a girl in a hijab is singing a Hindu devotional song is even news in the first place is really a story about how quickly we can become polarised these days. And thanks to social media, a Facebook group like Mangalore Muslims acquires its own legitimacy, fishes in troubled waters, and becomes a representative of the larger society, reinforcing already-held stereotypes about bias and prejudice on all sides.
If Mohammad Rafi is singing a bhajan, Manna De is singing a qawaali and that should not be news.
Honestly, in India, trolling women for what they wear and what they sing and what they do in public is par for the course. The Mangalore Muslims berated poor Sayed in the virtual world of Facebook and the Sri Ram Sene beat up women in a Mangalore pub in real life, claiming that they were violating traditional Indian values. "Whoever has done this has done a good job. Girls going to pubs is not acceptable," said its founder Pramod Muthalik. Nirmala Venkatesh of the National Commission for Women said, "Everybody was dancing wearing so many nude (sic) clothes and all ... We women should always try to safeguard ourselves."
Venkatesh was removed from the NCW and later joined the BJP. Just recently #DressLikeAnIndianWoman started trending after the principal of a government polytechnic said when women dress like a man, they start behaving like men, start to lose the urge to reproduce and might even fall prey to poly-cystic ovarian disease. Therefore only salwar-kameez were to be allowed in her institute, even if they were less convenient in the lab. And let's not even get into the rape threats and bullying Gurmehar Kaur invited for her pacifist posting. Some of that scolding came from well-known names of government, sports and Bollywood, not just some hitherto unknown Facebook group.
Despite this atmosphere of rampant sexism, Facebook bile for singing a bhajan must have come as unpleasant surprise for poor Sayed. It's a ridiculous story but also a new low because it seems in our nation of busybodies, nothing makes us happier than policing what women wear, say, and now sing.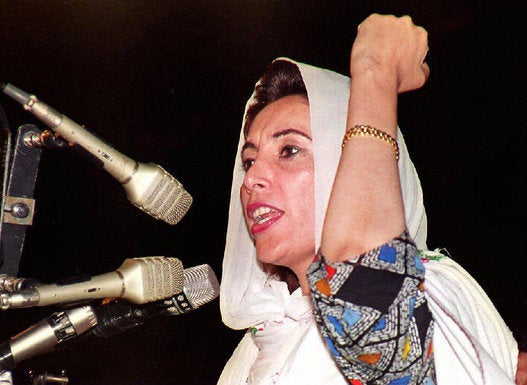 10 Badass Female Muslim Politicians You Need To Know