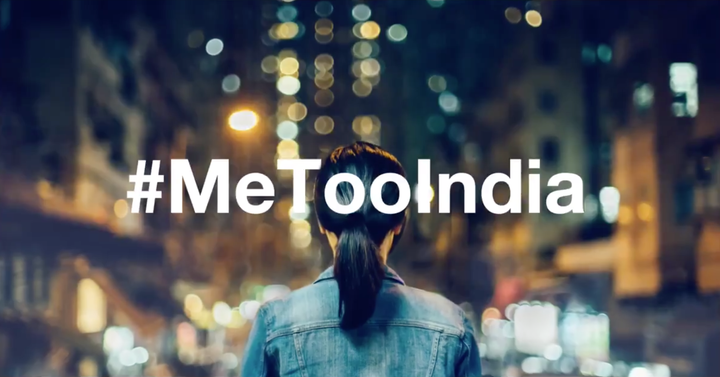 Mumbai-based entrepreneur Nisha Bora was not entirely prepared for the vitriol that came gushing at her on Twitter when she accused artist Jatin Das of sexually harassing her. Earlier this year, emboldened by many women taking to Twitter, among other social media platforms, to share stories of harassment, abuse and assault, Bora spoke about her ordeal on Twitter using the hashtag #MeTooIndia. Around the same time, I had reached out to her for an interview about the environment-friendly products her company creates. The 43-year-old requested me to wait for a couple of weeks because the attention and the backlash — abuse and judgment, sometimes from anonymous handles — had taken a massive toll on her physical and mental health.
While most of this was unfolding on Twitter, Bora did not reach out to the company to help stem abusive tweets. "I didn't reach out to Twitter, because I expected nothing to happen had I even reported the trolls. In my experience in the past, I had tried reporting tweets that I found to be hateful and offensive towards women, but Twitter responded stating it doesn't violate their standards. My guess is that unless it is really gruesome or graphic or inciting violence, Twitter does not act. So my expectations are on the floor," she told HuffPost India.
Bora's frustration with Twitter is a familiar sentiment among women users across India, and around the world. So when the micro-blogging site released a commercial targeting Indian users and claimed a tweet can launch movements like #MeTooIndia among others, it felt extremely opportunistic. People who have followed the #MeToo movement will probably remember how Twitter suspended actor Rose McGowan's account in 2017 when she called out producer Harvey Weinstein for assaulting her. It really couldn't get more ironic than this.
The ad shows a young man explaining to his friends how one tweet can start a 'movement'. The protagonist narrates the story of a guy in a boy's hostel waiting forever for his chance in the shower as someone takes way too long in it. After a comical altercation, the latter suggests that may be people shouldn't shower if they worry about saving water. The guy takes it seriously and tweets #NoShowerDay, it becomes a movement and the water level in waterbodies go up. While all this is fine and it line with comical, hyperbolic nature of ads, the commercial then beams real hashtags created by its users #KeralaFloods, #377Verdict and of course #MeTooIndia
Except for #KeralaFloods, people who started the other two hashtags — queer people and allies and women — also faced incessant abuse and hatred for simply narrating their stories and supporting others using them. Like Bora narrated, on innumerable occasions, people at the receiving end of casteist, sexist, racist, ableist, misogynistic abuse and hatred didn't even 'report' the horrible tweets knowing no action will be taken by Twitter. And in many more cases, Twitter just responded saying a clearly violent tweet does not violate their 'community guidelines'.
In fact, here's what Twitter has to say about its policies on dealing with 'aggressive insults', 'targeted harassment' and 'intimidation': "We take action against excessively aggressive insults that target an individual, including content that contains slurs or similar language. Please also note that while some individuals may find certain terms to be offensive, we will not action against every instance where insulting terms are used."
Therefore, it is perhaps safe to say, #MeTooIndia trended despite Twitter's lax community guidelines and thanks to the sheer grit of women who persisted at the face of abuse and the site's lack of responsibility. Now using that movement for their own publicity seems deeply problematic.
Lawyer Rutuja Shinde, who helped with legal support for women who outed harassers during the #MeTooIndia movement said that Twitter can't be legally held liable for anything that gets said on it, even if it is abuse. Their 'community guidelines', Shinde found while working with these women, is not very effective in curbing harassment.
"A lot of regional language/casteist abuses that are typical to India are not taken into account. Mass reporting usually helps but as has been seen, an individual might not get the same kind of response," she said. A victim of abuse may also not have the resources to get people to mass report a handle.
CLAIMING CREDIT FOR WHAT?
Lurking behind the stories of women speaking their truths, were their experiences of taking month-long exiles from social media because of the amount of harassment they were subjected to. Providing a platform for victims to break their silence but offering them no support to sustain their fight isn't worthy of earning accolades, and Twitter should know that. Also, the site profits from using the platform. "Since Twitter is an American company, they're very particular about the right of individuals to freedom of speech and expression. So they see any kind of suspension as a curb to that," Shinde told HuffPost India. Considering organised hatred also rakes in the numbers of Twitter, it has often been argued that Twitter puts profits before efforts to make the platform safe and inclusive for vulnerable groups.
Twitter is not alone in doing this. Vox writer Carlos Maza, who has been at the receiving end of abusive videos uploaded on YouTube targeting his sexual orientation and ethnicity by one Steven Crowder, wrote an impassioned Twitter thread on how those videos are harmful for the entire queer community. YouTube informed him that they will not take down Crowder's videos. YouTube CEO Susan Wojcicki, after offering some wishy-washy explanation on how YouTube is 'home' to many queer content creators said this: "Steven Crowder has a lot of videos, and it took some time for us to look at that and understand it in the context of the video because context really, really matters," Wojcicki said. "We looked at a large number of these videos and we decided they were not violative of our harassment policies."
Now, exactly in which 'context', sustained racist and homophobic abuse is permissible, is entirely beyond us. Maza summed up our frustration best: "I don't know what to say."
Journalist Rituparna Chatterjee who curates the IndiaMeToo handle, revealed that Twitter's policy still does not let one report abusive DMs, and it is the perfect wiggle room afforded to miscreants to carry on with their vile behaviour.
In several cases, she notes, even after Twitter notifies you that your complaint was valid and the account one has reported violates their community guidelines, it remains functional.
"The screen of anonymity is what allows one to do this, and that anonymity is being provided by the tech platform, is it is their responsibility to crack down on it," she says. "But, if Twitter were to crack down on all these accounts, that is a huge part of their user base," she muses.
Which probably is the only 'context' Wojcicki statement also makes sense in.
ABETMENT OF HARASSMENT
Earlier this week, 'screenshots' of a tweet photoshopped to look like it was written by journalist Rana Ayyub — where she is seen claiming she supports Muslim child rapists was shared over a lakh times on Twitter. It even broke into WhatsApp circuits until her own neighbour went up to her and confronted her about it. When she reported that tweet which shared this fake photo, Twitter didn't consider that a 'violation of their standards'. Yet, that tweet endangered her physical safety.
Since 2010, when journalist Rana Ayyub's expose on the Gujarat riots set her on a collision course with the powers-that-be in our present government, she has had to change 40 SIM cards to stem the abuse, intimidation and harassment that comes her way. After getting doxxed on Twitter, Ayyub received phone calls in 3 in the morning by miscreants who then followed up the calls with dick pics. Ayyub's face was morphed on to a porn video, clips of which were shared widely. "Almost every abusive tweet I receive contains – if it doesn't directly start with, that is - the word Jihadi," she explains.
"Madhu Kishwar was rallying people to mob me, it is a person inciting violence against a community on religious grounds, if Twitter does not see that as problematic, they haven't even begun to understand harassment yet," Ayyub added.
Journalist Sandhya Menon, one of the most prominent curators and voices during the #MeTooIndia movement, notes that the hashtag itself was hijacked by the trolls, for about 8-9 hours when the conversation was at its peak. The first several dozen tweets with that hashtag would inevitably be filthy and derogatory. If Twitter can push sponsored content on to you until you have no choice but to see it, I am sure they could have mitigated this menace as well," she says.
However, she believes that holding these tech giants entirely accountable for a widespread cultural problem is the easy way out. "A more effective way of tackling the larger problem is to bring out stories about the consequences of trolling, and with more empathy and involvement. I don't see the point of punitive action - not with the intensity Twitter doles it out anyway - because the handles are reinstated in a few days anyway. It's not a deterrent at all."
She added that Twitter could perhaps employ more advanced tech to 'nip mudslinging in the bud and by crawling through the net and having much more comprehensive criteria to sniff out slurs and microaggressions and suspend repeat offenders'.
CAN TWITTER WALK THE TALK?
The commercial takes credit for something Twitter enabled, but only as a passive platform. It has constantly struggled to protect minorities and vulnerable social groups from harassment to the point the latter have had to grow a thick skin in order to avail the benefits of the platform. My version of self-care was to not engage trolls," Bora said, mentioning the harassment was 'ugly'.
It is difficult to imagine that Twitter couldn't come up with another promotional strategy, like it is difficult to accept that they cannot plausibly monitor and censor abusive users more proactively. Both involve a choice — of doing the right thing — something they've not been great at.