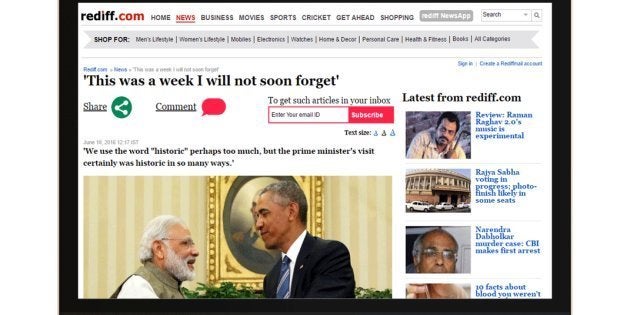 For about 15 percent of India's population, reading online means having to struggle with words that appear to jump or even dance around the screen, instead of staying in their place.
If letters coming to life sounds magical to you, try reading this. You'll actually find it quite frustrating to lead the life of a person with dsylexia.
Two months ago, 18-year-old Anand Chowdhary and 15-year-old Nishant Gadihoke decided to take this problem head on. The Delhi-based teenagers created an app called Oswald, that helps people with dsylexia, visual impairment, and learning disorders to browse the web easily. Gadihoke and Chowdhary teamed up while studying at the Mother's International School. "We would work on projects as part of our school's computer club MNET, and have been designing and developing websites and apps for numerous organisations including Google, and the government," said Chowdhary in an interview with HuffPost India.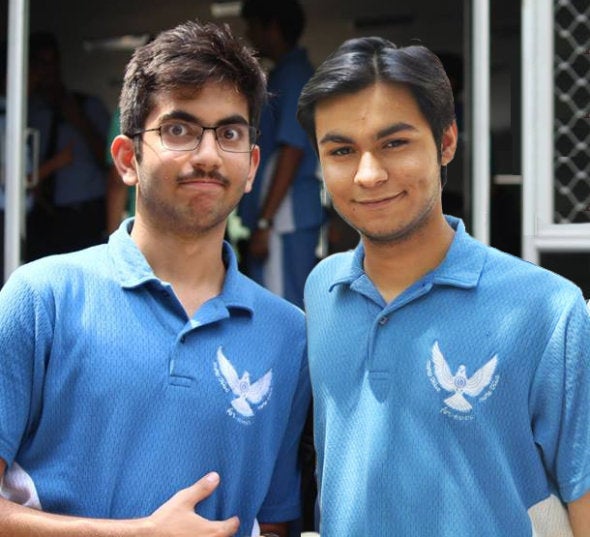 Days after Chowdhary came up with the idea to develop Oswald, the duo participated in AngelHack, a large hackathon competition for web developers and entrepreneurs. "It served as an ideal platform to develop our idea," said Chowdhary. "The AngelHack competition was for 36 hours, which meant an entire weekend of no sleep, loads of coffee and Red Bull." At 7:00 am on Sunday, 12 June, Oswald was published on the Chrome Web Store, and won Chowdhary and Gadihoke the Code4Impact Challenge in the competition.
The app is based on a 2012 research study conducted by Luz Rello and Ricardo Baeza-Yates for the World Wide Web Consortium Accessibility Initiative. "Their research analysed how a specific aspect of text customisation, text and background colours can improve readability of people with dyslexia," said Chowdhary. "Based on the study, we included a palette of text and background colours, including off-black on off-white, because it is recommended in Web accessibility for people with dyslexia. Brown and dark green and blue and yellow were included in the study because they were chosen by people with dyslexia in previous experiments. We chose black and crème because it is used -- and recommended -- by the British Dyslexia Association for the website, and we selected black and yellow because of its high contrast."
When a user opens the app, colours recommended by W3C and the British Dyslexia Association pop up. Once selected, they automatically theme all websites opened thereafter. Options to change the font size, spacing and other text properties are also available. "Oswald is not just designed for people with dyslexia, but also senior citizens who require a larger font size or people with visual impairment who can ask Oswald to read out the text on the webpage," said Chowdhary. "Basically, a user with a learning disorder can read, a blind user can listen to, and a senior citizen can understand the contents of any web page, all for free, by using Oswald. Even the 85% of our population that does not suffer from a disability can make use of Oswald to style a webpage based around their preferences. For example, enable the "Night Mode" for a dark-theme across the web for less eye strain before going to bed."
Gadihoke and Chowdhary are not quite done with their project. They are currently working on releasing guidelines to the app so that the technology can be easily integrated into different websites. "We are also working on mobile apps for the Android and iOS platforms," said Chowdhary adding that he and his partner see this as the next big change in the web. "After Web 2.0 enabled websites with usability and Semantic Web (Web 3.0) promoted multiple protocols, we believe that Oswald can enable a Web 4.0 -- a web centred around accessibility and equality; a web where all users are able to access all of the world's knowledge, regardless of their disabilities."
Chowdhary and Gadihoke have started visiting various NGOs and hospitals in the hope that they will integrate the app into their computers for people to read. The app is available for free on the Chrome Web Store.
Popular in the Community