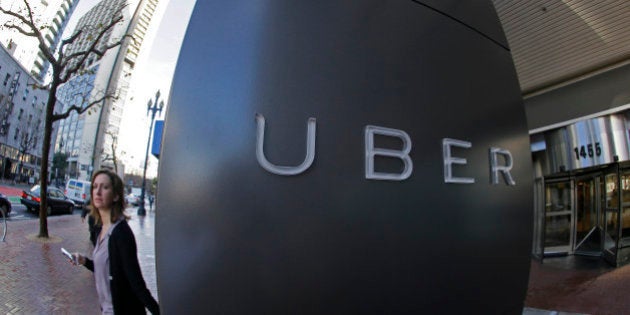 Days after Uber started operating in Delhi without a license, it has announced that it will not take commissions from drivers, in a bid to continue operating in the city while regulators bring more clarity. But Delhi government, whose officials have said unofficially that they will impound cars that use the Uber network, say this doesn't make a difference to their plans.
Yesterday Uber said that it had changed its business model in Delhi to that of Pooch-O, an app that connects customers with autorickshaws and does not charge a fee. The service is run by Delhi Integrated Multi-Modal Transit System, in which the Delhi government is a joint venture partner. Uber said it will continue this model until regulatory issues are resolved.
The unsaid implication here is that if it is ok for a government-run app to do it, surely the same regulatory environment must be available to Uber.
Under this mode, Uber will not charge its usual 20 percent commission from drivers. That would mean the company will not be earning anything from its operations. But a government official said that forgoing fees doesn't make Uber legal.
"Uber is still blacklisted. The payment made by customers will still go to Uber, and then it might choose to remit it back to drivers. As long as the payment continues to the company, they cannot claim to be legal. We will continue to take action," said an official in the Delhi transport department. He asked not to be named because he is not authorized to speak with the media while the model code of conduct was in force ahead of assembly elections in Delhi.
This means that officials will continue to impound Uber cabs as we reported last week.
The official said more than 30 cabs using the networks of taxi cab operators were impounded last week in Delhi. He did not say if this included cars on the Uber platform. Since the new rules came to force in Delhi in December, officials have impounded more than 100 cabs.
The Delhi government had banned Uber in the city after a woman had alleged she was raped by one of its drivers. The company said it has subsequently introduced a wider range of checks for drivers, a dedicated response team and applied for a radio cab license, the only location in the world where it has done so. India is the second largest market for Uber after the United States. Currently, the company has an Indian subsidiary in Maharashtra, and is registered as a technology company.
Indian taxi apps such as Ola and TaxiforSure have also been operating in Delhi in recent weeks although Delhi administration has made it clear that only companies with a license to operate radio taxis are permitted. We had reported the long and onerous set of conditions set by the government, which now permits web or app-based aggregators but expects them to operate like a fleet-owning business, such as Meru and Easycabs.
An Uber spokesperson said last week that regulations introduced by the West Bengal government for regulating Uber in Bidhannagar made more sense. The administration there recognised Uber as a technology company, thereby bringing it under India's Information Technology Act, 2000, and requires taxi aggregators to have options in the app through which they can contact the local police station and share their location with others.
TaxiForSure applied for a license in Delhi two weeks back. Ola has not applied yet. The Indian taxi market is estimated to be worth about $9 billion (Rs 54,000 crore) of which only 4-6% is organised. After its recent round of funding, Uber has become among the hottest startups in the world, with a valuation of $40 billion. But a spate of controversies have accompanied its stellar rise, the latest being a ban in Spain.