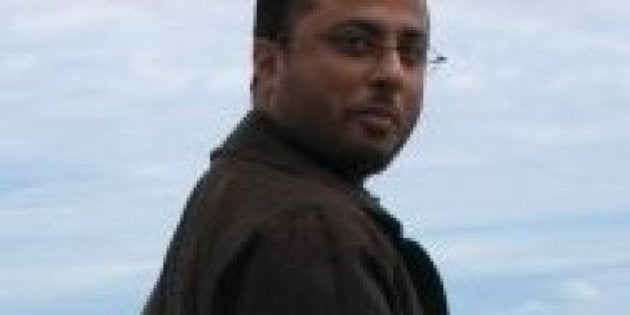 On the surface, Mainak Sarkar, a 38-year-old Kolkata-born, IIT-educated, engineer seemed to be living the NRI dream. He had excellent educational qualifications, glowing recommendations from employers, and was integrating himself in the USA both on personal as well as legal fronts. Yet, Sarkar made international headlines on Thursday as the "shooter" who not only killed his partner Ashley Hasti (it is still not clear if the two were estranged), but drove 1900-odd miles from Minnesota to Los Angeles to gun down his former professor William Klug at his UCLA office.
Sarkar graduated from the Indian Institute of Technology (IIT), Kharagpur, in 2000. "Mainak was a brilliant student. He remained busy with studies and did not talk or socialise much. As far as I remember, he was from Kolkata," a professor of the IIT-Kharagpur aerospace department told Hindustan Times.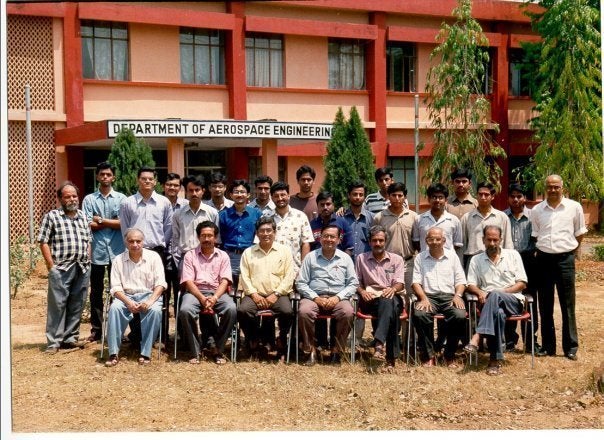 Mainak Sarkar graduated from IIT Kharagpur's Department of Aerospace Engineering. (Credit: Mainak Sarkar Facebook)
He worked for Infosys in Bengaluru for one year before he moved to the US on a student visa. In 2002, he worked for a year as a research assistant a the University of Texas at Arlington. In 2005, after Sarkar graduated with a Master of Science in Aeronautics and Astronautics from Stanford University, he joined the Texas-based information technology consulting firm Lucid Technologies as a software developer.
"According to the people here who looked at his record, it was an uneventful time here," Stanford University spokesperson Lisa Lapin told LA Times.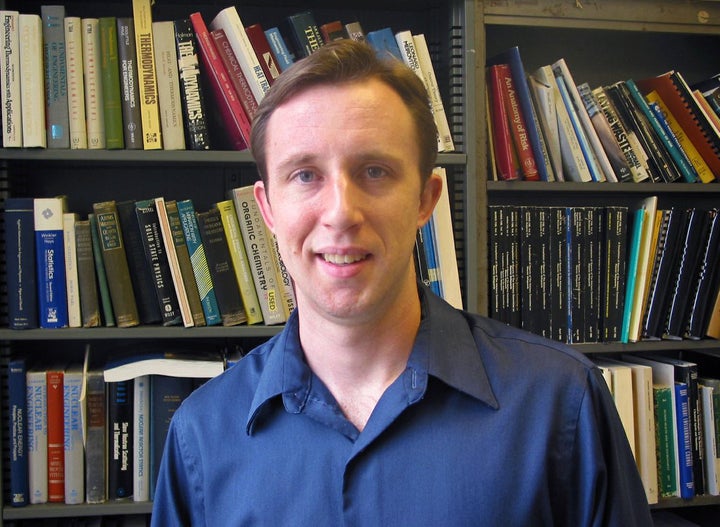 This undated photo provided by the University of California, Los Angeles shows Bill Klug, a professor of mechanical engineering. (Credit: University of California, Los Angeles via AP)
Later, in 2006, he returned to school at the University of California, Los Angeles (UCLA), where he graduated with a PhD in mechanical engineering in 2013. Professor William S Klug was his advisor at UCLA. Sarkar's 121-page dissertation was on 'Coupled Cardiac Electrophysiology and Contraction using Finite Element'.
'Trustworthy and independent worker'
Sarkar's last listed place of work is as an engineering analyst at an Ohio-based rubber company, Endurica LLC, where he worked remotely till August last year. In a recommendation posted on LinkedIn, the company's president William Mars applauded Sarkar's work: "Mainak is a steady contributor with solid technical skills in FEA and software development. I appreciate the quality of his work, and his careful approach to new problems. He has worked for Endurica in an off-site situation requiring great trust and independence, and he has performed well under those conditions."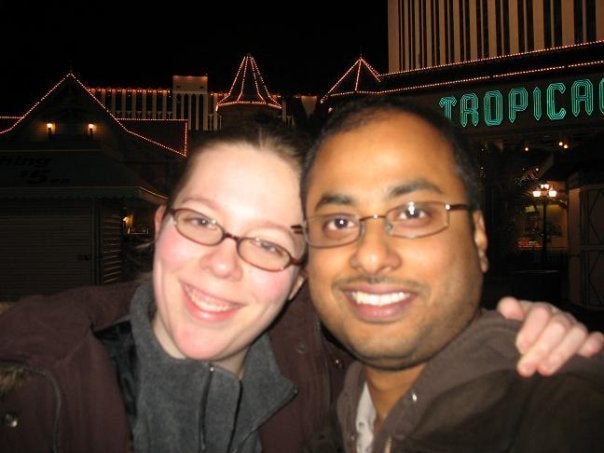 A January 2008 photo of Sarkar and Hasti. (Credit: Mainak Sarkar Facebook)
Around 2008, photos on Sarkar's Facebook page suggest he became friendly with Ashley Hasti, and according to reports, the two were married on 14 June, 2011 in Hennepin County. It is unclear whether they were still married when Sarkar killed Hasti. She was a student of University of Minnesota Medical School.
Sarkar became a permanent resident of the USA in May 2014.
It took Sarkar seven years to complete his PhD, and he thanked his former professor William Klug for being his "mentor" in his doctoral thesis submission. Sarkar's former neighbours at the UCLA student housing he lived in this period described him as "normal and tranquil".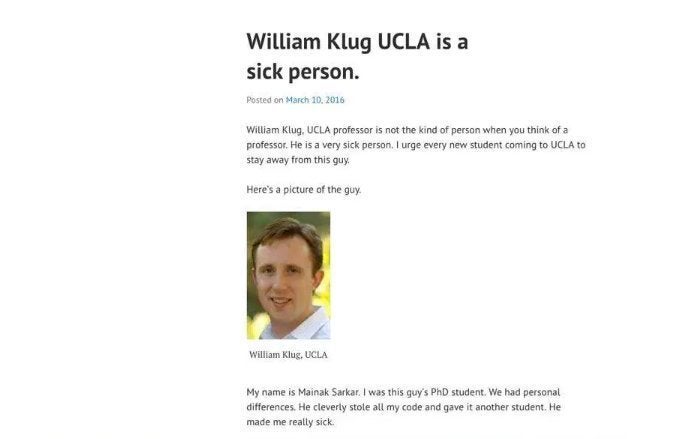 A screenshot of Sarkar's deleted blog post on WIlliam Klug.
Sarkar maintained a personal blog, which he titled 'Long Dark Tunnel'. In one blog post published in March 2016, which has since been deleted, he called Klug a "sick person". He alleged that Klug had stolen code from him and given it to another student. While LAPD officials have claimed that the motive behind Klug's murder was over "intellectual property rights", it is unclear whether they believe Sarkar killed Klug over this "stolen code". Unnamed colleagues of Klug have denied such a thing ever happened, and called Sarkar's claims in his blog post "psychotic".
In his blog, he wrote, "Your enemy is your enemy. But your friend can do a lot more harm. Be careful about whom you trust."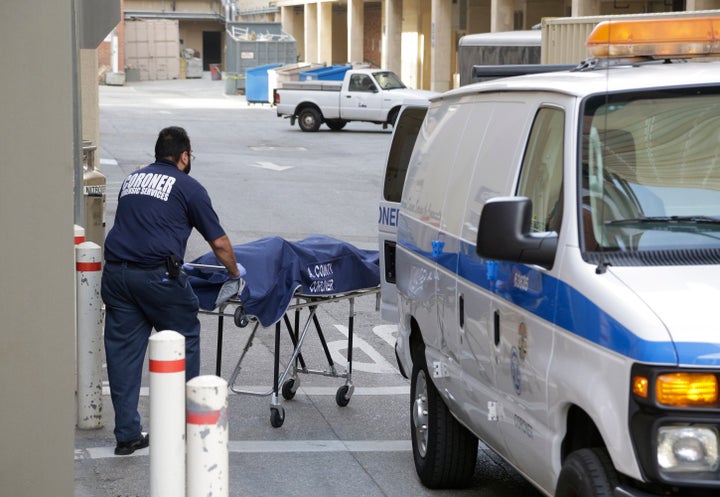 A person from the Los Angeles County Department of Medical Examiner-Coroner's office removes a body at the scene of a fatal shooting at the University of California, Los Angeles, Wednesday, 1 June, 2016. (Credit: AP Photo/Nick Ut)
Popular in the Community