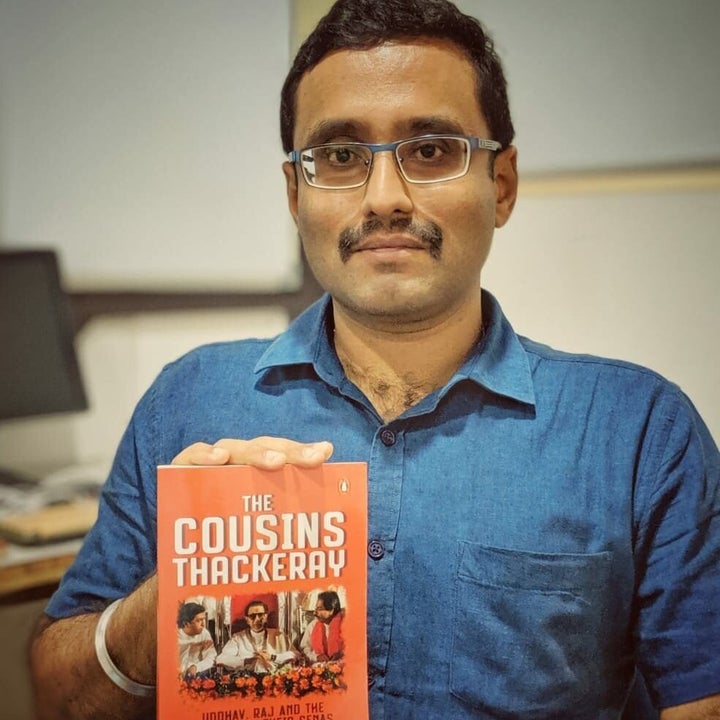 The Shiv Sena is in the midst of a transformation, and the biggest indication of that is Aaditya Thackeray's decision to contest the Maharashtra assembly election, said Dhaval Kulkarni, a Mumbai-based senior journalist who has reported on politics in Maharashtra for over 15 years. Kulkarni, who recently wrote The Cousins Thackeray: Uddhav, Raj and the Shadow of their Senas, added that the current deadlock in the state—at the time of publishing, the Shiv Sena has ended its 30-year-old alliance with the BJP, and looks set to form a state government with support from the NCP and Congress—is much deeper than an ally holding out for a better deal.
"Uddhav knows this is the best chance for the Sena to come to power. If the Shiv Sena strikes an understanding with the NCP and Congress, it may birth a new political equation with national repercussions," he said in an interview.
How do you look at Uddhav Thackeray's present stance, which has brought the state to a standstill?
Aaditya's decision to contest the elections has made it evident that the party is in the throes of a transformation. The BJP was seen as the junior ally of the Shiv Sena, which has a much wider social and political base. The tables were turned in 2014. The BJP leadership did not spare an opportunity to corner the Shiv Sena. The present standoff goes beyond the usual optics. It is something deeper.
Like senior leaders of the NCP and even the Congress, Uddhav may feel that if the BJP gets another stint in Maharashtra, it will not hesitate to bring these parties to ground zero. Though these things are accepted in today's politics, they may pose an existential threat to these political formations.
Uddhav knows this is the best chance for the Sena to come to power. If the Shiv Sena strikes an understanding with the NCP and Congress, it may birth a new political equation with national repercussions.
How do you see Aaditya Thackeray's entry into the electoral fray?
This marks a major shift for the Shiv Sena. Traditionally, the Thackerays have stayed away from seeking public office. When the Shiv Sena- BJP alliance came to power in Maharashtra in 1995, Shiv Sena chief, late Bal Thackeray, chose Manohar Joshi and later, Narayan Rane, as the chief ministers. But Rane's 2005 revolt made it evident that this diarchy of power was not working well. Aaditya's election sends a stern message to party leaders that if the party is in striking distance of power, a member of the first family may eventually occupy it. There is no vacancy for that position.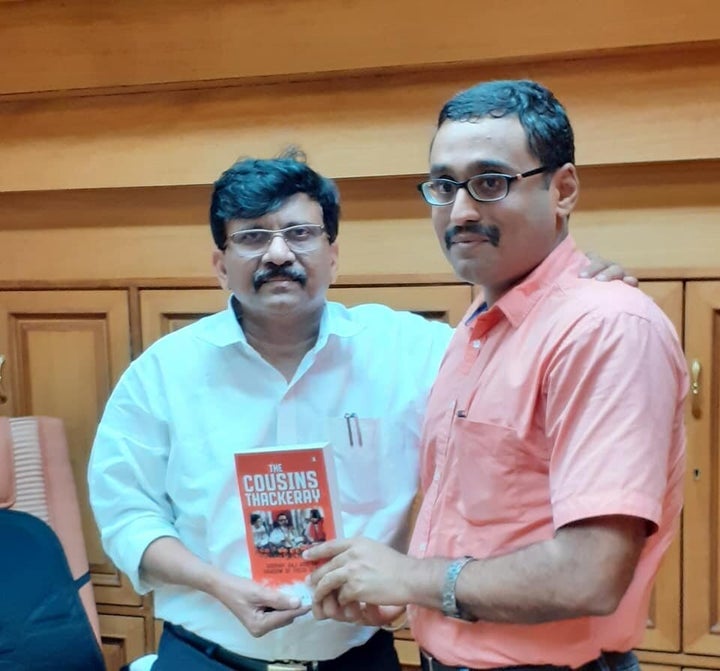 What do you think of Raj Thackeray's chances of a resurgence this time?
Raj is a leader with a charismatic authority. Such politicians can seize an opportunity and convert it into votes. The MNS may have ended up with just one seat in the Maharashtra assembly, but the party put up a good show in many constituencies in Mumbai. This means a latent support base exists for the party.
However, to emerge as a force to reckon with in politics, Raj and the MNS need to strengthen their organisation, undo mistakes of the past, ensure consistency and above all, tap into the latent anti-incumbency in the state through bread-and-butter issues that go beyond identity politics. Maharashtra needs a strong pan-state regional player along the lines of parties like the TDP, DMK and TRS, to amplify the state's demands with the centre.
I feel that there is space for a political party apart from the four major players, namely, the Congress, NCP, BJP and Shiv Sena. Prakash Ambedkar's Vanchit Bahujan Aghadi tapped into some of this anger during the Lok Sabha polls. But to enter this space, the MNS needs to take social and economic realities into account.
"Maharashtra needs a strong pan-state regional player along the lines of parties like the TDP, DMK and TRS, to amplify the state's demands with the centre."
Why did you decide to focus on the Thackerays for your first book?
I have been reporting on the Shiv Sena and MNS for around a decade or so. Even before I started doing this, I wanted to write about the Sena, examining why nativist movements, which claim to speak for sons of the soil, strike a chord in a large section of the masses.
The Thackerays generate a lot of curiosity in India and abroad. For instance, when I was part of a media delegation that visited Pakistan in 2011, the highest number of questions from the local media, civil society and people at large, were about Bal, Uddhav and Raj Thackeray.
Though the Shiv Sena has been written about by both scholars and journalists, I wanted to spin the narrative into a political biography of Uddhav and Raj, their initiation into politics and subsequent parting of ways.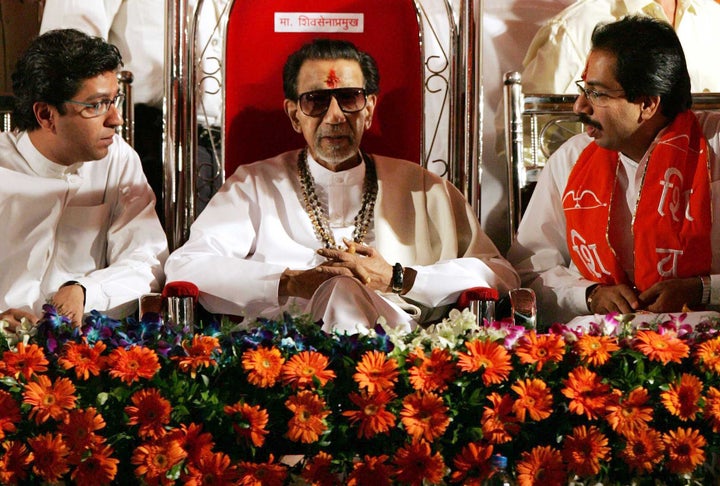 What were some of the challenges you faced while doing the research for this book?
The biggest challenge was time. I began work around October- November 2018. The idea was to complete the bulk of the manuscript by March to ensure it hits the stands before the Maharashtra assembly elections. I also had to contend with professional commitments. However, to paraphrase Kipling, I tried to fill the unforgiving minute with sixty seconds of distance run, and managed to interview around 80 people and access multiple primary sources, like books and research papers, which went into the work. I must acknowledge that my friends helped me with the research and helped open doors, which would have otherwise remained firmly shut due to the sensitive nature of the topic.
You mention that neither Uddhav nor Raj agreed to speak to you for this book. How did you get past this problem?
I contacted them for their version of events as I did not want this to be an ad hominem exercise. However, as expected, they did not respond. Though their versions would have enhanced the narrative, this may have been a blessing in disguise. I am thinking aloud while saying this, but, sometimes, politicians may offer access with strings attached. Plus, this was an omnibus biography of two politicians at odds with each other. What if one agreed to speak to me, and the other did not? Would this have affected the balance in the narrative?
Did you discover something during your research process that surprised you?
On a lighter note, journalists are a conceited class, and political reporters are exceptionally snooty. But my research and conversations for the book affirmed what I have been feeling for long—that we actually know very little of what actually happens behind the scenes. Perhaps, seeing is not believing at all. I have written the book based on what I felt was factually correct after consulting my primary and secondary sources. But, I can't claim this is the ultimate version of the truth. Perhaps, there may be many more points that will never come into the public domain. Then again, multiple versions of reality and events exist, almost like Akira Kurosawa's Rashomon.
What other books would you recommend to our readers to understand Maharashtra politics?
Actually, there is no book in English which lays down the comprehensive history of Maharashtra in the post-Independence era or even the epoch-making 20th century, though such works exist in Marathi. This includes scholar- writer Y.D Phadke's multi-volume works on 20th century Maharashtra, and the autobiography of 'Acharya' Pralhad Keshav Atre.
There is a need for authors and researchers to work on a book which can lay down the state's history and politics in perspective. After all, our present and future are influenced by the past. It is necessary to understand this history to grasp how things have shaped up today. This book can also serve as a primer for those who want to understand Maharashtra, the state which had birthed the Indian social reform movement and Renaissance.
Because of the Shiv Sena's history, many people are still unwilling to speak openly about the family. Did this pose a problem for you?
Yes, in fact, some people refused to meet me outright and most preferred to speak off the record. The reasons are obvious. Again, as mentioned earlier, I owe a lot to my friends and associates, who helped open several doors.
The Thackerays have always practised street politics, which includes openly indulging in violence. Did you, while working on this book and after its publication, face any such difficulties?
When I was working on this book, some "well-wishers" had warned me about the chances of a reprisal. Others asked me point blank if the book was for or against any one or both of the cousins. But I was clear in my mind and approach. This was an independent, balanced work of writing and a political biography of the Thackeray cousins. I was not taking any sides.
I came to Mumbai from Pune in 2005, when the city was in the throes of a major social and economic transition, as the erstwhile working class and labour-dominated areas were thrown open for development. This redevelopment of the lands of erstwhile textile mills and subsequent gentrification was a major socioeconomic disruption in the lives of residents in the Maharashtrian dominated neighborhoods. As a reporter, I saw this unfold before me. I have dedicated my book to this working-class of Mumbai, which built this city with its sweat and blood, but was short-changed by those very parties and leaders which claimed to stand by them.
In passing, my book also mentions how the state of Maharashtra, which has a proud legacy of social movements—remember, this is the state of Mahatma Jyotiba Phule, Chhatrapati Shahu, Dr Babasaheb Ambedkar, and R.D Karve—has seen a gradual dumbing down and de-intellectualisation.
This was because political parties chose to focus merely on issues of identity while skirting those around annihilation of caste, gender justice and a larger systemic change.